Desk Phones - Yealink T20P
Yealink T20P
US$ 109.59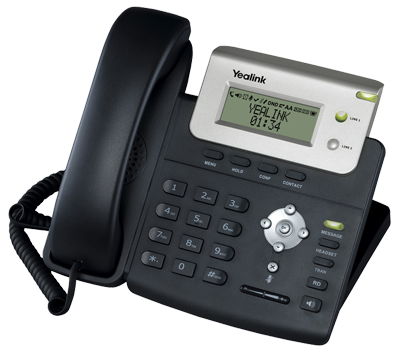 40 in stock
Yealink expands its lineup of IP phones with a new entry-level product SIP-T20P. It is equipped with TI TITAN chipset and 2x15 characters LCD, offers 2 VoIP accounts, high-definition voice, broad range of voice codecs, security protection for privacy, rich features including, headset, PoE, PnP Auto-provision, and seamlessly work with the leading IP-PBX and soft switch.It allows users to make calls in a simple, convenient and reliable manner and fully meet the requirement in which the basic business features are required. What is more, SIP-T20P is easy to install and inexpensive to start up for corporate office and residential users.
30-day free trial
You can take a 30-day FREE trial of VoIPstudio with absolutely no obligations.
A simple web-based portal gives you total control over all your telephony requirements.
Ready to take your business to new heights?