Desk Phones - Yealink T38G
Yealink T38G
US$ 282.71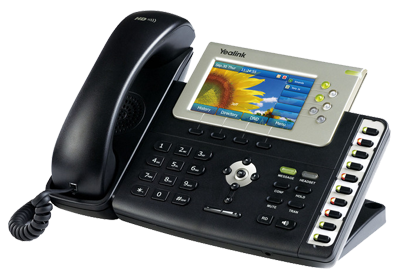 6 in stock
SIP-T38G IP Phone is Yealink latest innovation for managers with demanding collaborative communication needs. For managers, it is a future-proofing network investment which supports seamless migration to GigE-based network infrastructure. Dual-port Gigabit Ethernet is designed for flexible deployment options and lower cabling expenses. With its high-resolution TFT color display, The T38G IP Phone offers a brilliant depiction of caller's information And the user interface was designed for clarity and intuitive operation. Moreover, Equipped with the TI Aries chipset, HD handset, HD speaker and HD codec (G.722), The T38G IP Phone offers an unrivaled,lifelike audio experience. Additionally, T38G IP Phone includes a host of telephony features to increase efficiency.
30-day free trial
You can take a 30-day FREE trial of VoIPstudio with absolutely no obligations.
A simple web-based portal gives you total control over all your telephony requirements.
Ready to take your business to new heights?