18. Getting Help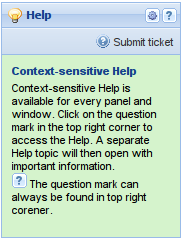 Figure 18.1 Help panel.
Submit ticket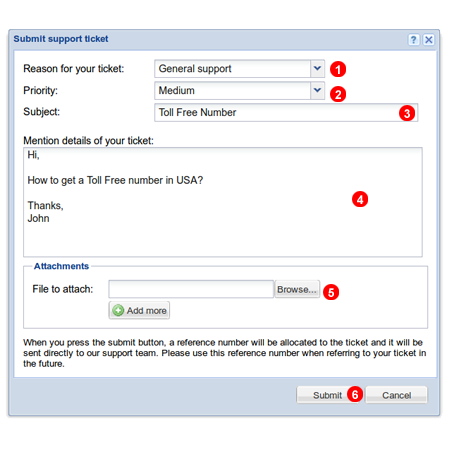 Figure 18.2 Submit support ticket window.
To submit a ticket click "Submit ticket" button located in Help panel - see figure 15.1. Next select your ticket type, from the drop down list (1) and enter details of your problem into text area (2). Finally click Submit button (3).
View your tickets

Figure 18.3 Your tickets window.
To view your tickets click gear icon

located in top right corner of Help panel. Next select

from the context menu. To view history of all messages, click ticket ID link (1).
Reply to ticket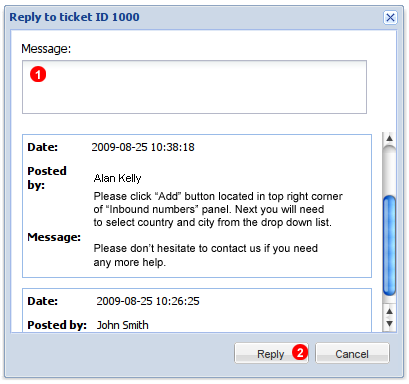 Figure 18.4 Ticket reply window.
To post a new message click Reply link - see (2) in figure %IMG_YOUR_TICKETS%. Next enter content of your reply into text area (1) and click Reply button (1). Once you are satisfied with the solution provided by support team, you can close your ticket by clicking Close link - see (3) in figure %IMG_YOUR_TICKETS% above.
Remote Support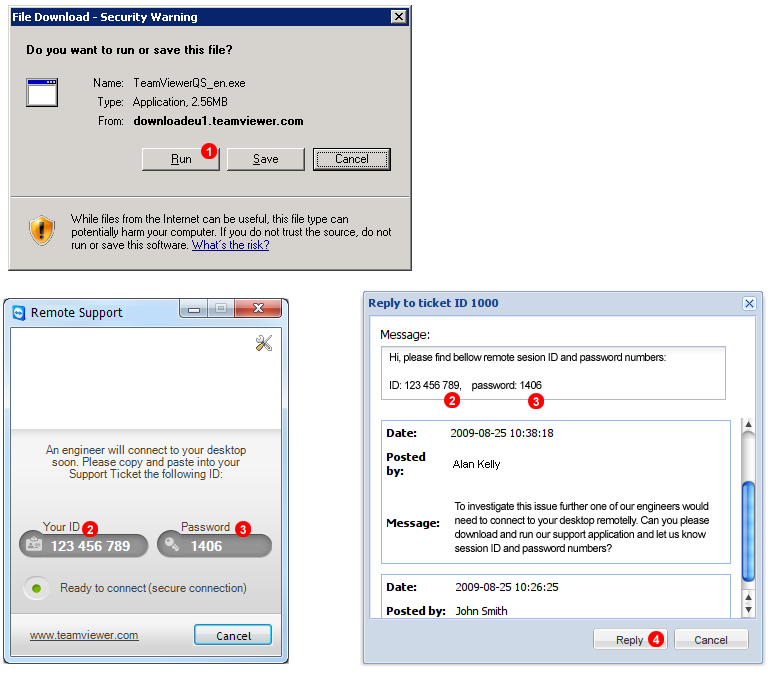 Figure 18.5 Remote Support application.
In some cases a support engineer may need to establish a remote connection with your computer in order to conduct further investigation or troubleshooting of the problem. To allow for that please:
Download and run our remote support program using a link provided by a member of our support team.
Copy and paste session ID - see (2) in figure 18.5 above into Support Ticket.
Copy and paste password (3) into Support Ticket.
Click Reply button (4).
After a short while an engineer will establish a connection with your PC.