Factory Reset - Aastra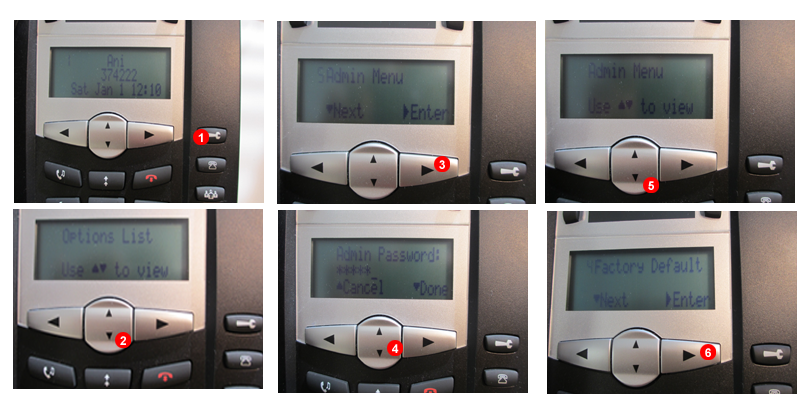 Figure 14.7 Aastra - Factory reset
Press the settings key of your phone.
Scroll to Admin menu.
Provide password ( by default 22222 ).
Scroll down.
Factory Default.
Press Enter.
30-day free trial
You can take a 30-day FREE trial of VoIPstudio with absolutely no obligations.
A simple web-based portal gives you total control over all your telephony requirements.
Ready to take your business to new heights?