9. Fax Gateway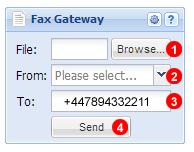 Figure 9.1 FAX Gateway panel.
Using FAX Gateway you can send fax messages to any fax in the world at very low rate. To send fax message:
Click Browse to select which file you want to send via fax.
Select from which number you want to send it.
Input number to which you want to send your fax.
Click Send
History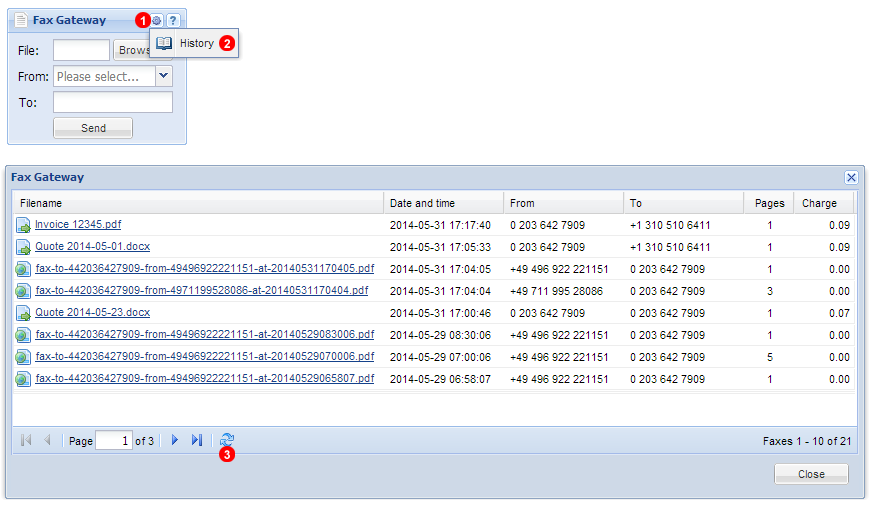 Figure 9.2 FAX History window.
To access your fax history:
Click gear icon
Click History button
History window will appear,

appears on left of sent faxes and

is shown for received faxes. Click Refresh button (3) to update list.
30-day free trial
You can take a 30-day FREE trial of VoIPstudio with absolutely no obligations.
A simple web-based portal gives you total control over all your telephony requirements.
Ready to take your business to new heights?