VoIPstudio is a leading provider of cloud-based communication solutions that help businesses stay connected with their employees and customers. The platform offers a wide range of features, including voice calling, IVR, call recording, messaging, and more.
We are thrilled to announce that this month we have added several new features that will enhance our service and provide our users with an even better communication experience. As a team, we are always pushing ourselves to innovate and improve our platform, and we are confident that these latest additions will deliver just that. Without further delay, let's take a closer look at what's new and improved at VoIPstudio in March.
New Feature: Web Phone
VoIPstudio has recently introduced a new Web Phone. This feature offers a hosted WebRTC web phone widget that can be easily embedded into any HTML application. This enables businesses to make and receive calls directly from their custom CRM system or web application.
The web phone feature utilizes WebRTC technology, a free, open-source project that enables web browsers with real-time communications (RTC) capabilities. This technology allows for high-quality audio and video communication directly in the browser without requiring additional plugins or software.
One of the easiest ways to implement the Web Phone feature is by using iframes on your website. You can embed the VoIPstudio Web Phone widget in your web page by adding a simple code snippet.
To integrate the web phone with your CRM or web app, VoIPstudio also provides a simple JavaScript API with methods that allow you to manage the softphone from third-party code.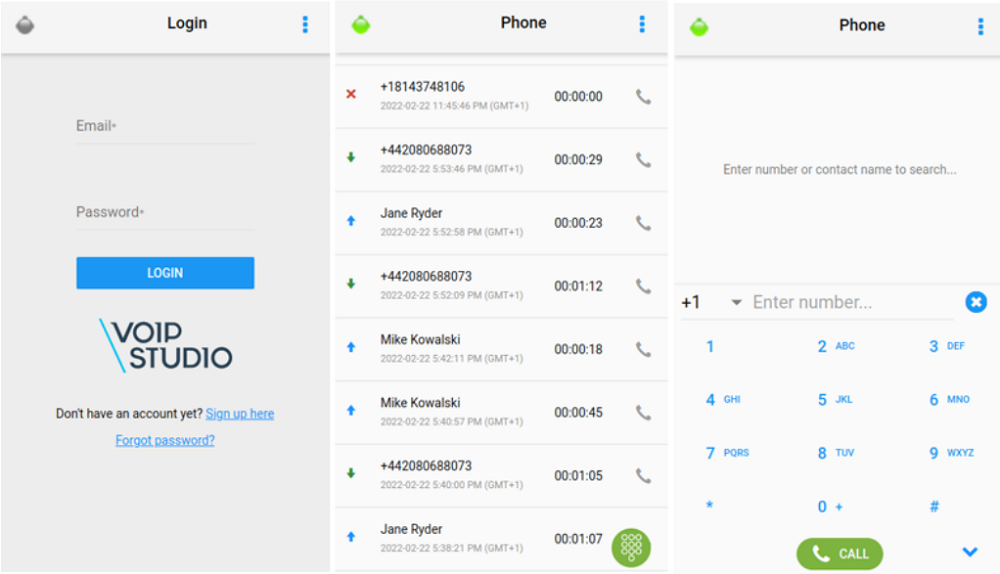 The API is easy to use and offers a range of customization options, allowing businesses to tailor the web phone to their specific needs. You can find the documentation for the Web Phone API by clicking on this link.
The web phone API includes methods to perform various operations: Some of them are logging in, logging out, making outbound calls, answering incoming calls, terminating calls, placing calls on hold, muting and unmuting microphone input, and more. The Web Softphone instance also emits events that can be used by any web application to add VoIP telephony functionality easily.
To get started with the Web Phone API, check out the demo available on GitHub at this link. The demo provides step-by-step instructions on how to embed the Web Phone into your web application and how to use the JavaScript API to communicate with it.
Overall, the VoIPstudio web phone feature provides a powerful and convenient solution for businesses to integrate high-quality communication capabilities directly into their web applications, streamlining their workflow and improving customer experience.
Click2Call for User Dashboard
In addition to the web phone, VoIPstudio has added a new Click2Call feature to the User Dashboard.
This feature allows users to make calls with just one click in the Call History table, saving time and streamlining the calling process. This feature is handy for busy users who need to make calls quickly and efficiently.

Try VoIPstudio for free!
Are you interested in trying out VoIPstudio? You can sign up for a 30-day free trial without a credit card. The trial includes 200 minutes to call and test the service. Our support team will help you configure your system or solve any issues.