VoIPstudio helps more and more companies from different sectors and characteristics solve their communications needs and problems every day. This post will analyze an example of implementing our VoIP technology solution in a small international and multi-brand marketing agency that has opted for teleworking.
Nementio is an international marketing agency based in Spain, specializing in Inbound marketing and marketing services for technology and SaaS companies. It also has a second brand, Ramabaya, focused on marketing services for the healthcare sector.
To provide these services, the agency currently has a small team of six people and a group of external collaborators.
Communications needs of this marketing agency
In 2020, in the wake of the COVID-19 pandemic, the agency implemented telecommuting as a temporary measure. The arrival of the pandemic caused many companies to make this decision to protect the health of their employees.
At Nementio, as well as many other companies, this temporary solution has become commonplace, so the telework option is now offered voluntarily for the entire team.
Telework and telecommuting have benefited both employees and the company, so what initially was a temporary policy is now a long-term solution. Almost the entire team now works from home most of the time.
In the office, an open space, they have a single office with a shared landline phone. Before Nementio implemented teleworking, this phone was answered during office hours and was adequate to respond to their clients. Being a small space, anyone could answer the only existing phone and pass the call to the right colleague, but how to solve this situation while everyone is working at home without resorting to the use of cell phones?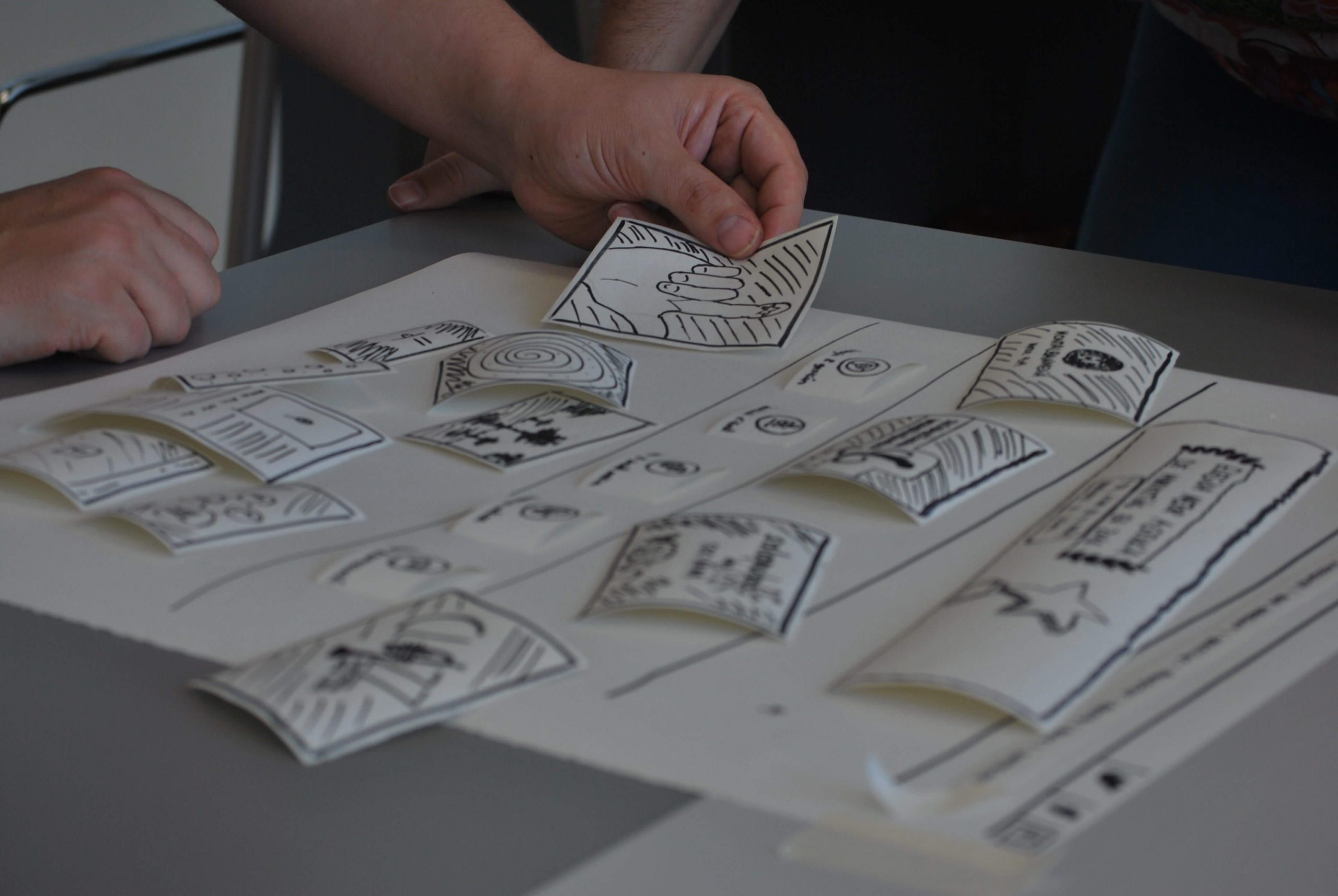 In addition, the growth of the international area and the introduction of the Ramabaya brand makes it necessary to implement a telephone solution that allows discriminating calls to serve each customer in a personalized way and by the right person from the first moment.
What solutions does VoIPstudio offer Nementio?
VoIPstudio can offer its customers many options to customize their communication services, an aspect that captivated Nementio and led them to adopt the solution.
The following are some of the functionalities implemented by Nementio.
1. New phone number
Nementio's offices are located in a business center, which provides telephone numbers to the installed companies. For this reason, the first problem was the impossibility of migrating that number to another operator.
This initial difficulty became an opportunity for improvement when VoIPstudio offered to use a gold number, easy to remember. According to the company's CEO, Alfredo Reche:
"We changed the last number we had, something we took as a positive point since we could choose one that was more pleasant, easy to remember, and attractive to the customer. "
2. Call queues
This option was one of Nementio's immediate needs. With the expansion of their business and the arrival of international customers, they wanted a system that would allow them to serve their customers correctly and without wasting their time.
Thus, they needed to redirect customers to three different queues so that, when the call came in, it could be answered by the most appropriate person. These queues correspond to the agency's two brands, plus an additional one for international customers (in English).
3. IVR auto attendant
Nementio implemented an auto attendant to redirect incoming calls to the appropriate queue. Using a voice menu, the caller can choose from several available options to turn the call to the appropriate queue.
A voice menu with short, precise, and clear messages enables good first filtering for the company and the customer, optimizing the response time and ensuring a successful call.
VoIPstudio also has a system that allows the generation of voice messages in any language. Nementio used this option to generate its voiceovers in Spanish and English, with high quality and at no additional cost.
It will be very important that you have a script for your IVR switchboard when creating a voice message.
4. Call hours
Nementio was starting to run into the problem of call hours with their international clients, so they needed to have some method to alert or inform clients who called outside the company's working hours.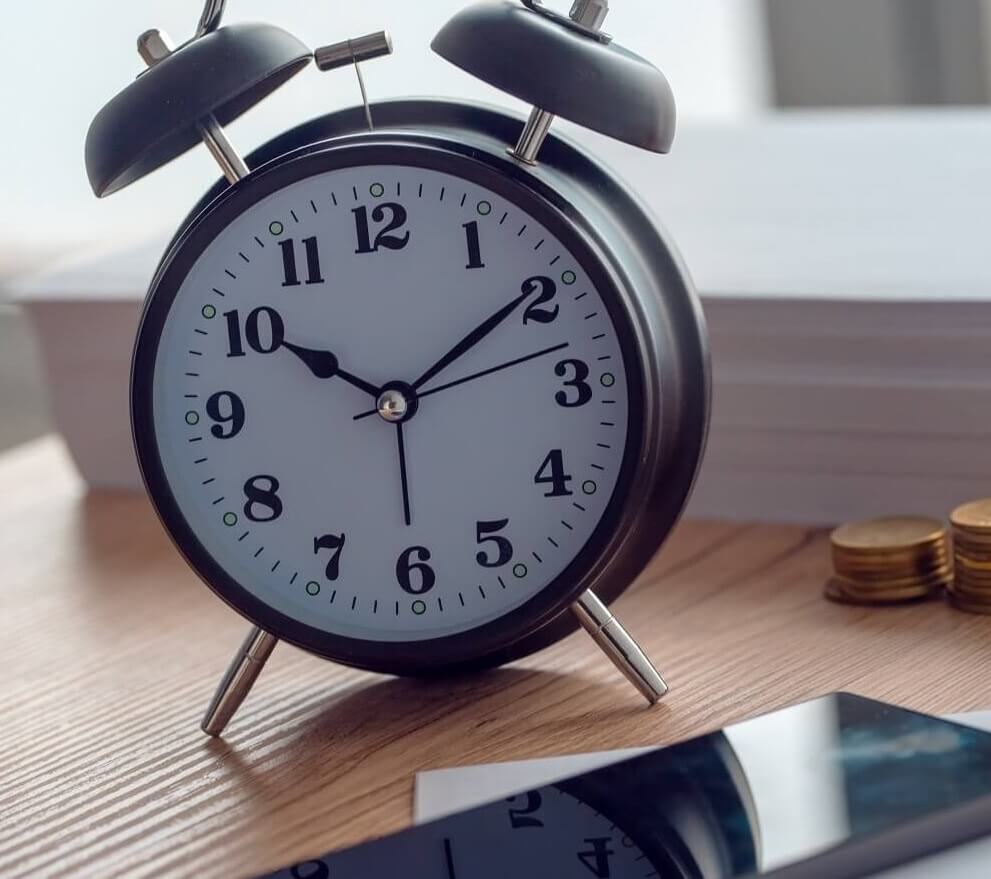 Therefore, at the same time, Nementio created another personalized voice message to alert customers who were calling when no one was attending the phone. This message alerts users that the call cannot be answered and informs them of the working hours. In addition, it gives them the option to leave a message on voicemail.
5. Call forwarding
If no one could answer the phone, for example, on local or national holidays, or because they were away from work, in a meeting, etc., Nementio configured the system to forward calls to the personal cell phone of the CEO of the company.
The idea was to limit this call forwarding to the company's business hours, thus guaranteeing that someone would always answer calls within this time frame.
6. Voicemail
Another critical aspect of the company was ensuring no call would go unanswered.
Two aspects converge in this, such as the call hours and the unattended calls due to the line being busy or any other reason. For both options, the system was configured so the user could leave a message in the voice mailbox. This message could be reviewed later to return the call or take appropriate action.
In addition, the system automatically sends an email each time a message is left in the mailbox, ensuring that no call goes unanswered.
7. Call Recording
This feature was highly valued by Nementio since, sometimes, there are long-lasting calls with customers in which information is lost along the way. With call recording, they could easily solve this problem by having the ability to listen to the entire conversation again.
8. Use of softphones
Another problem posed by teleworking is providing all workers with a telephone to answer company calls. Initially, the company solved this need by using the workers' cell phones, but this entailed some problems reconciling family and professional life. In addition, it was necessary to manage the cost of calls made by each worker from their devices.
With VoIPstudio, there is no need for any additional device. Using softphones (software applications that simulate a terminal), everyone can make and receive calls from the company number by simply installing an application on their laptops.
It is also possible to use an app to use the company phone number from their cell phones without exposing their personal number and without charging the cost of calls to the worker.
VoIPstudio offers many possibilities to install the softphone. You can download it directly to your computer, use the Google Chrome extension or download it to your mobile phone.
With this amount of possibilities, it was no problem for any workers to use the application.
9. Ease of use of the application
Initially, it was a concern for the company that the system could be complicated to use and that they would have to spend many hours teaching people how to use it.
However, with a simple one-page guide, it was enough for all employees to configure their devices and learn how to use the system.
Application configuration.
Implementing these features within the VoIPstudio system can be a manageable time. Still, it may be more complicated if the person who configures it does not have previous experience in this solutions.
However, one of the advantages that Nementio found in VoIPstudio is our 24×7 support service, which helped them to configure all the necessary options to meet their needs.
Let's see below some of the configurations and functionalities that Nementio implemented.
IVR Creation
An IVR is an interactive voice response system that guides incoming calls into your system.
Nementio wanted to categorize the calls into four options, through a voice menu that the caller hears and that allows them to select through the keyboard the one that corresponds to their needs:
Key number 1: Calls for information about Nementio.
Key number 2: Calls for information about Ramabaya
Key number 3: Calls for international customer information (in English)
On hold: Calls for "other inquiries".
In this case, Nementio has two IVRs programmed for business hours and after-hours calls.

You can configure the different call options and the corresponding action for each IVR.
If you want to know more about the configuration, you can visit our administrator manual. 
Call queue configuration
Each option the user selects through the IVR is redirected to a particular call queue to be attended by the appropriate person. To do this, we must have the call queues created previously.
For Nementio, the following queues were created:

Voiceovers
Both for the configuration of call queues and IVRs, it is necessary to have available voiceovers. You can use custom recordings or use VoIPstudio's voiceover generator.
This is the option that Nementio chose after verifying the high quality and naturalness of the voiceovers generated in VoIPstudio. It is also straightforward to create them through the application with the "text-to-speech" option.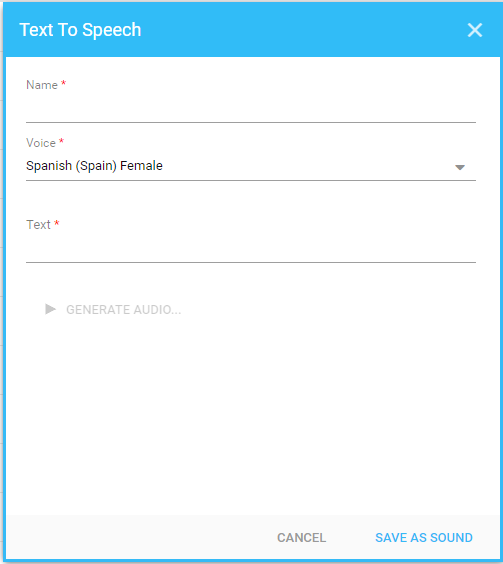 From this window, you can generate the voiceover you want. Simply introduce the text and select any of the voices available in the system, in the language of your choice.
Out-of-hours call answering
One of the configurations Nementio applied was the creation of a unique voiceover to use out of business hours.
The application allows you to easily define the company's business hours, as shown in the following image.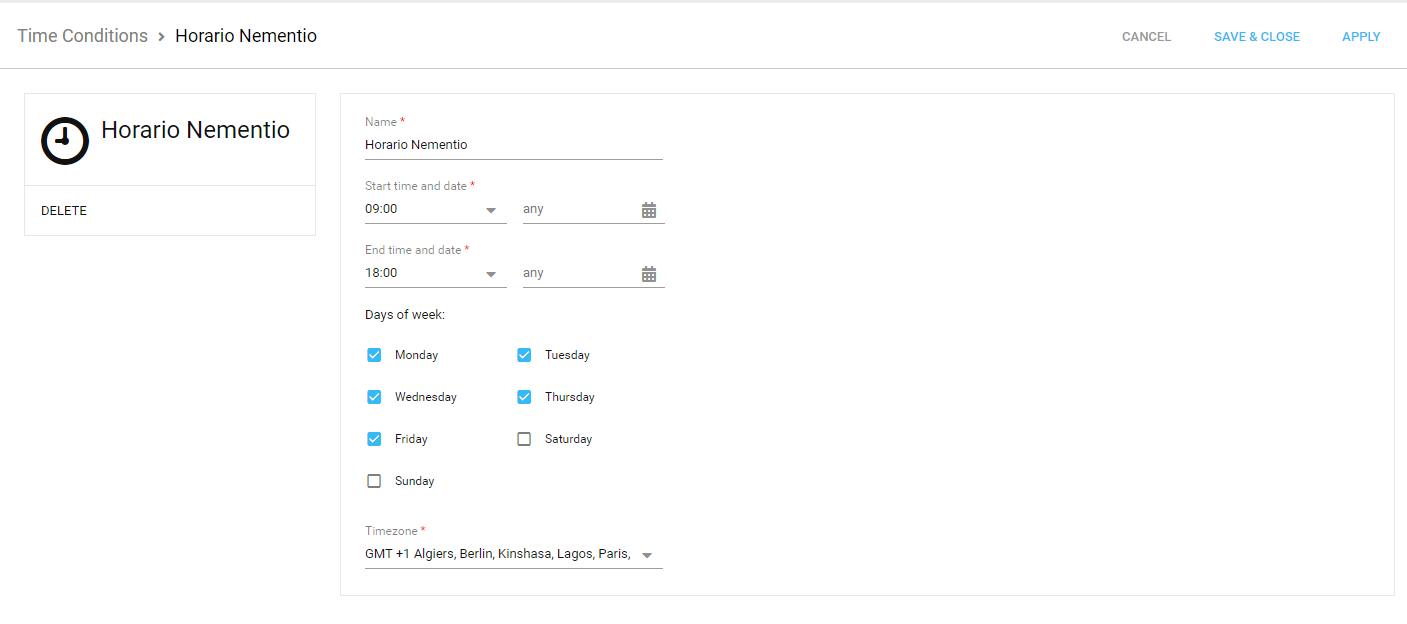 The system includes a default voiceover to activate the voicemail, but it is possible to customize it through the Sounds option, creating a voiceover for out-of-hours calls.
Nementio configured the message: "Sorry, our working hours are Monday to Friday from 9 am to 6 pm. If you would like to contact us, please leave a message on voicemail after the beep."
Other advantages of VoIPstudio
For Nementio, the VoIP migration process has been really simple, in just one day, without the need to purchase or distribute any equipment or devices among employees.
"Our intention was clear: to be more efficient in receiving calls and that teleworking was not an impediment to being able to serve our customers closely and quickly," says Alfredo Reche.
On the other hand, many VoIP customers are concerned about whether the application is too complicated to configure, with long processes and a high investment of time. "VoIPstudio's support helped us a lot with the doubts arising in record time, and they gave us advice on how to get the most out of the system."
The main benefits for Nementio are:
Easy and quick to implement.
It meets the communication needs in a teleworking environment.
Allows additional internal collaboration options, such as chat, videoconferencing, or desktop sharing.
Very low cost, perfect for a small agency.
No need to purchase additional devices for employees.
Fast and responsive technical support.
Conclusions
In this case, we have seen how VoIPstudio responds to a small marketing agency with particular needs: international, multi-brand, and in a telecommuting environment.
However, the flexibility and scalability of VoIPstudio make it an ideal solution for companies of any size, from freelancers to multinational companies.
Want to know how VoIPstudio can help your business? Start a free 30-day, no-obligation trial now and let our support team help you set up the system so you can effortlessly get the most out of it.