2. Quick Start
Log in
To login into the Affiliate Portal navigate your web browser to https://eu.ssl7.net/voipstudio.com/a/login and follow steps described below.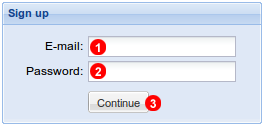 Figure 2.1 Login form.
The login process involves two steps. First you need to enter your email address into field (1), password into filed (2) and click Continue button (3).
User Interface overview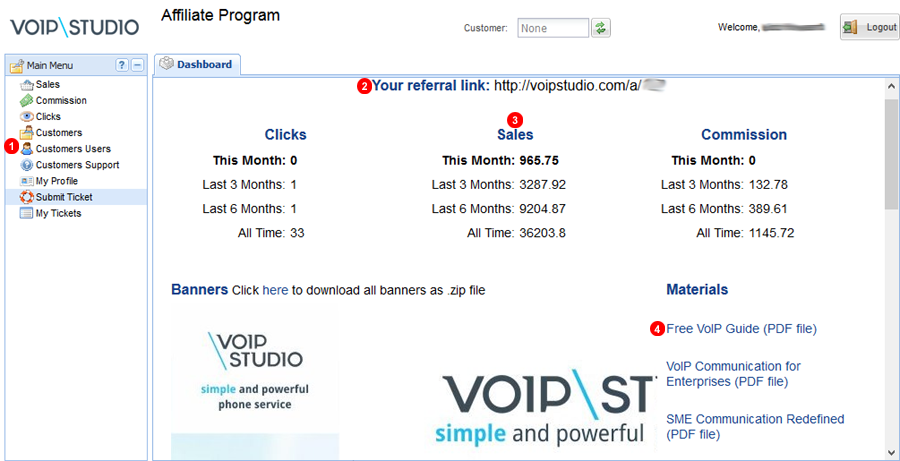 Figure 2.2 Affiliate Portal dashboard.
Main Menu panel - here you can manage all settings related to your Account and Customers.
Referral Link - Provide this link on your Website or to prospects to have them connected to your account automatically.
Data grid - Provides a summary of Sales and Commission.
Marketing Materials - Materials to download and use for Marketing.

Figure 2.3 Affiliate Portal customers list.
Select Menu Item to view more details.
Click Customer number to open contextual menu to apply filter.
Additional controls to refresh or clear filter.