Contacts¶
Information about your User Contacts Management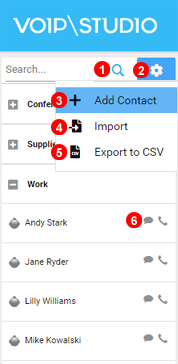 Figure 2.1 User Contacts Management.
Enter Contact name to search.
Click on the drop down Icon.
Click to add additional contacts.
Click to Import contacts.
From user Dashboard User specific or Private contacts can be exported.
Click to Chat or Call selected contact.
Add Contacts¶
See how to add Contacts to your account: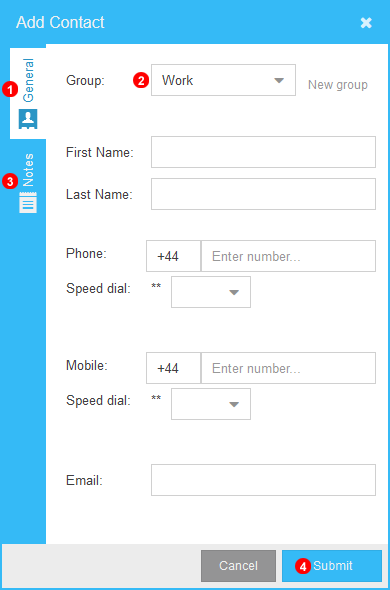 Figure 2.2 User Contacts Addition.
Click on General.
Enter Group Name.
Click to add Notes.
Click to Submit and save.
Import Contacts¶
Here you can import your contacts by uploading your CSV. File: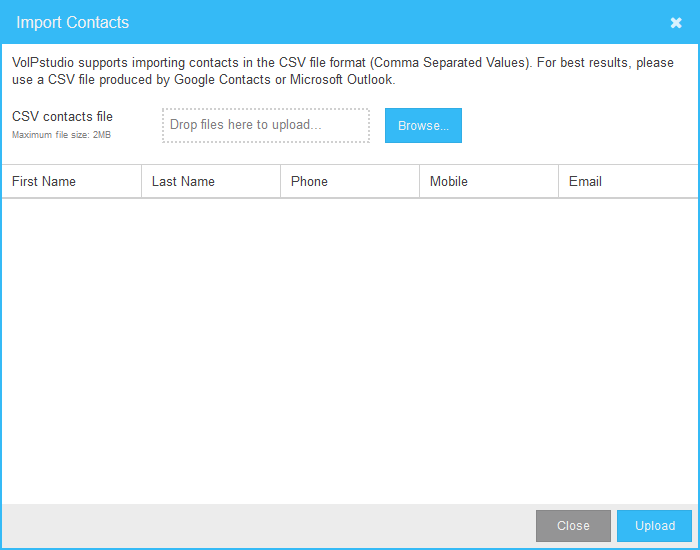 Figure 2.3 User Contacts Import.