Telephone¶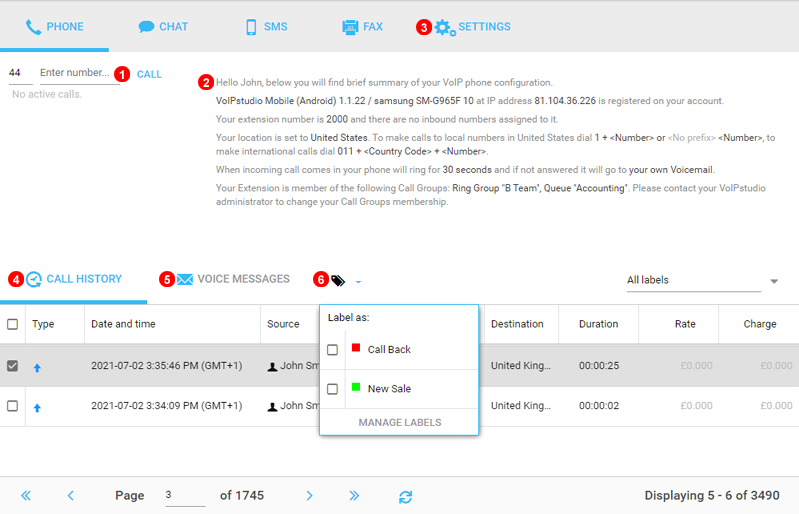 Figure 3.1 User Phone Summary.
Enter Number to call using desk phone, Softphone or Mobile app.
Provides a Summary of your telephony settings.
Edit settings will provide access to: https://voiphome.com/app/#manual
View Call History of Current user.
View User Voicemail.
With any CDR`s Selected use the Labels menu to attach a label.
There are numerous options of making and receiving calls available in VoIPStudio. Comprehensive list and instructions are below.