Third party softphones - Ekiga¶
In order to set up Ekiga with VoIPstudio download installation package from http://ekiga.org/ website (or use your distribution packages manager), obtain your VoIPstudio SIP account details as shown in Figure 4.1 above and follow instruction below: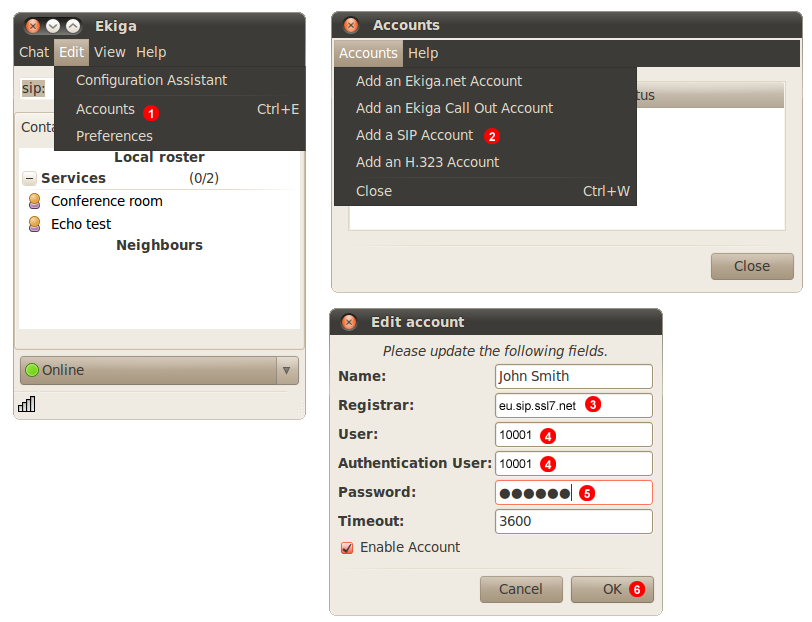 Figure 4.1 Ekiga account set up.
Go to Edit and Accounts.
Select Add a SIP Account from the menu.
Enter your SIP domain into field (3).
Enter your SIP username into fields (4).
Enter your SIP password into field (5).
Click OK button.
After a short while Ekiga will connect to our servers and you will be able to start making and receiving calls.