Click To Call With Sage ACT! Pro And VoIPstudio SIP TAPI
Posted on: 2013-07-02 | Categories: VoIP Services
In this tutorial we will show how to enable Click to Call functionality in Sage ACT! Pro software. First you will need to add SIP TAPI driver to your system as explained in our Manual here. Next open Sage ACT! application and follow steps below.
Configuration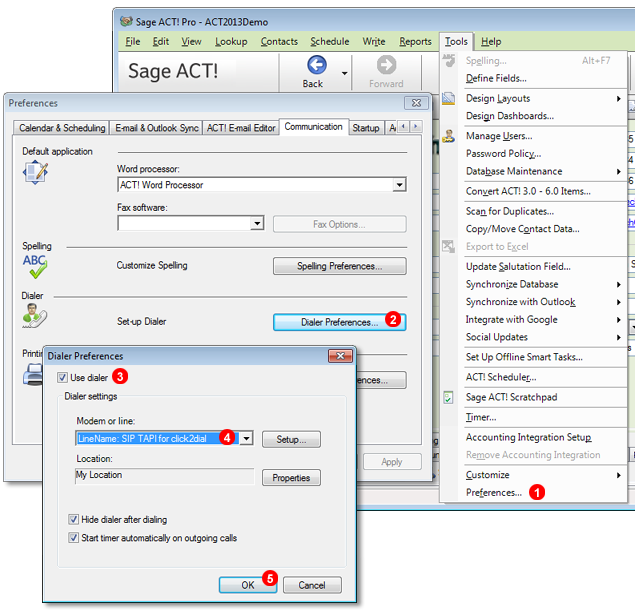 Go to Tools -> Preferences... menu.
In Communications tab click Dialer Preferences...
Enable Use dialer.
Select SIP TAPI for click2dial as Modem or line
Click OK button.
Test call
Now restart Sage ACT! software and perform test call as shown below: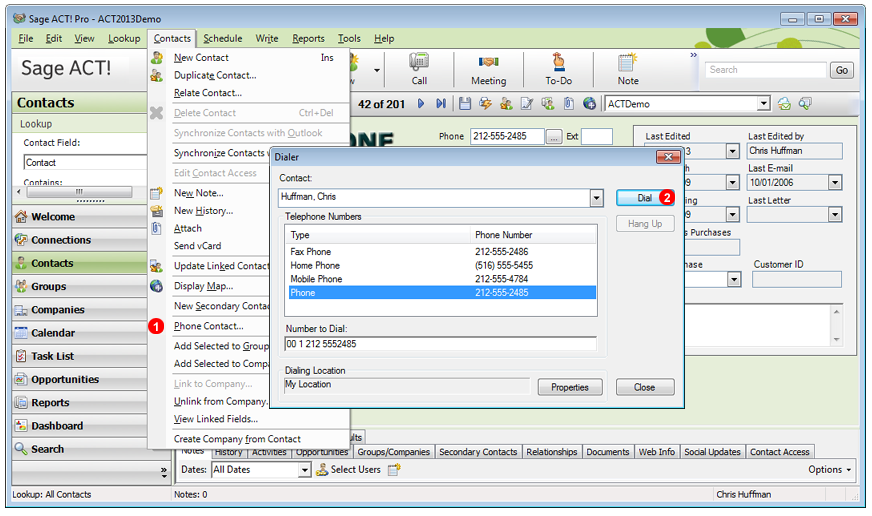 Go to Contacts -> Phone Contact... menu.
Select number you want to dial and click Dial button.