As the spread of Covid-19 sees more and more people being asked to self-isolate, you may be left wondering what this could mean for your business. Are you struggling with what measures you should take to keep your staff safe?
Perhaps one of the options you have considered is allowing your staff to work from home? Read on to find out our top home working tips and how VoIPstudio has you covered for this eventuality.
Remote and home working, the challenges
There are some job roles which happily lend themselves to home working whilst others are slightly more difficult. In these unprecedented times, many businesses are scrambling to work out how they can minimise the detrimental affects that Covid-19 has on their revenue and productivity whilst also ensuring that the health and well-being of staff is not compromised. Here are some VoIPstudio features that enable simple remote working.
1 – 'Follow me' feature
Our 'follow me' feature allows you to maximise your availability to answer calls. If a customer calls for you and you are not at your desk, it can call your softphone or even your mobile to ensure you are easily contactable even if you aren't in the office.
2 – VoIPstudio mobile app
Sending your staff to work from home will usually mean that they are relying on their own broadband connections to log on and receive calls. A decent broadband connection is a remote-working basic, but what if the vast numbers of people opting to work from home causes their connection to be under strain (as predicted by experts) or there is an outage? Simply install the VoIPstudio mobile app and use your cellular data for added resilience.
3 – Conference calling and conference chat rooms
With events being cancelled left, right and centre, perhaps you are worried about missing out on important meetings. Fear not, our collaboration tools provide the answer! With VoIPstudio its easy to have a virtual meeting with our conference call capabilities which enable you to quickly create virtual conference rooms for an unlimited number of participants. Our conference chat rooms also allow your teams to stay in touch with each other as quickly and easily as if they were in the office.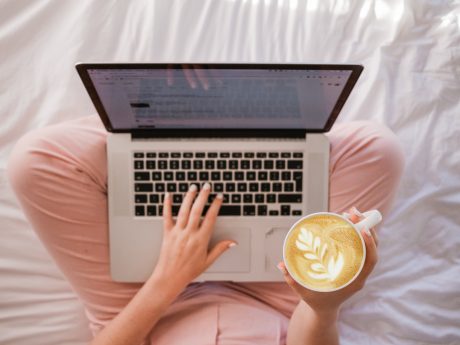 4 – File transfer and screen sharing
Within our desktop app we have recently introduced file transfer and screen sharing capabilities to enhance your online meetings. By utilising these tools, you can be certain that your staff are able to maintain effective communication with their colleagues and customers even if they can't be face-to-face.
So, with VoIPstudio the prospect of your staff working from home does not have to be a daunting one. You can rest assured that our VoIP features are designed so aid remote working meaning you do not have to compromise the quality of work or the service that you provide to your customers.
Sign up for a free 30 day trial to see how VoIPstudio can help you seamlessly transition to working from home!