Many VoIP vendors offer multiple ways of making calls. You can use your laptop, desktop, tablet or mobile phone. As long as they support the platform, all you have to do is download the softphone app and start calling. But what options do you have if you don't want to download anything? Or cannot?
What if all you have access to is a browser and want to make calls? Enter VoIPstudio's latest launch – a Google Chrome extension. That's right, you can now make VoIP calls from the most popular web browser! All you have to do is install the plug-in from the Chrome Web Store.
The extension brings the entire softphone app into your browser. You can access all the features you use regularly. You can also see your calling history, your contacts, and even recordings across all devices in your account.
How to Make VoIP Calls from Google Chrome
Using the Chrome extension to make VoIP calls is very easy. Simply download the VoIPstudio plug-in from the Chrome Web store. Click on the Add extension button on the pop-up.
Give Chrome a couple of minutes to install the plugin. You will get another pop-up requesting access to your microphone. The plug-in needs this permission to make and receive calls. Click on the accept button. This brings up the login screen. Give your username and password and you're all set to make calls!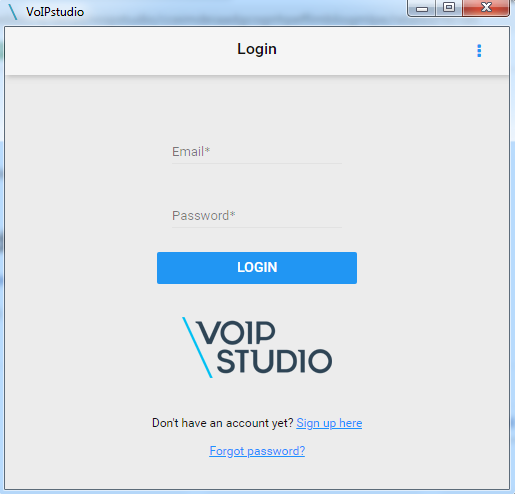 See how quick and easy that was? Once you're logged in, you can access all call related features like contacts, voicemail, call history etc.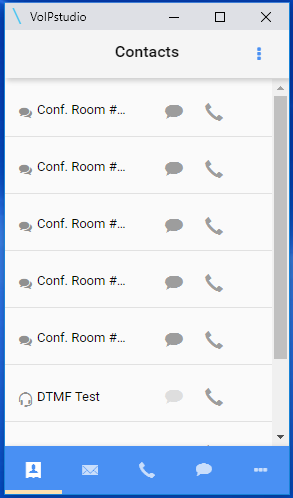 See the four tabs at the bottom of the window? These show your contact list, voicemail, call records, messaging history, and recordings. You can also set your presence information to busy, available, on a call etc.
The settings screen allows you to edit your profile, change password, and change incoming call options.
Why Use the Chrome Extension?
A browser plug-in is useful in many situations. Suppose an employee is traveling and wants the ability to make and receive calls. Normally, they might have a personal or work device with the softphone app already installed to make calls. But as you know, accidents can happen anytime. What if they lose the device, forget to charge it up or run into some software error? Use the Chrome extension for calling.
Sometimes you're on the road and have to use a public computer. You may even have to borrow a friend or colleague's computer for working. That device is not likely to have your favorite softphone app on it. Quite often these public computers won't allow you to install any software for security purposes. Does that mean you're stuck without phone access? No, the VoIPstudio plugin is just a click away.
A Chrome extension would also be useful for contact center employees. Just install the plugin and you can continue working from any device. Never mind if your original work computer is down for maintenance, troubleshooting or you just spilled coffee on it!
Advantages of VoIPstudio Chrome extension
One of the main benefits of using a Chrome extension is its simplicity. There's no complicated installation. No settings to change. Once you're done, remove the plugin and leave no traces on the computer you're using. This is very useful if you're working on a public device and borrow it from someone. After all, security is always a concern for enterprises.
Another benefit is portability. The Chrome extension gives you the ability to make and receive calls. But there's nothing to install first. You don't even need any specific software installed to use it. All you need is the Chrome web browser.
Finally, the extension also gives you click-to-call functionality. What does that do? In essence the plugin converts any phone number online into a clickable button. You can now call a person or company directly from their website! Not only that but the call and phone number show up on your call history.
The Chrome browser does support WebRTC, a standard that allows for phone calls. But it's not yet supported across browsers or even versions of the same browser. Even if you do have a supported browser, you won't get the additional features like access to call history etc. By using this extension, you get all the features you need without any hassle or setup.
VoIPstudio is a service that emphasizes flexibility. Your business should not be constrained by location, hardware or even software. You should never have to worry about compatibility or buying a specific type of device to make calls. In fact, now you don't even need a specific app! As long as you have a browser, you can use your VoIP number for calling.
The best part of VoIPstudio? You get top of the line features supported by reliable infrastructure at a fraction of the price you used to pay. So what are you waiting for? Give us a call and get started today!