PBX stands for "Private Branch Exchange." This type of PBX allows you to set up a private telephone network. It allows its users to communicate internally and externally using different communication channels, such as voice over IP, ISDN, or analog.
Virtual PBXs connect devices and allow internal calls to be made without the need for the public telephone network. It means these calls are free of charge.
As for external communications, the PBX telephone system allows you to share telephone lines to save costs, assigning each terminal one of the existing connections to the public network. So that, not all telephones need their connection to the public network.
For example, siuppose your company has 100 employees, but they are going to make up to ten external calls simultaneously. Then you can share those ten lines and not have to hire a separate line for each employee.
You may still have a physical PBX in your business communications system, such as Alcatel, Panasonic, Siemens, Avaya, Cisco, Grandstream, or similar.
This type of traditional PBX is a device that must necessarily be physically installed in your company. It means that all incoming and outgoing calls will pass through it via wires.
This type of infrastructure is usually expensive to install and maintain. In addition, if this PBX is already a few years old, it needs to be updated.
This can be problematic. It is often difficult to find a supplier who can adjust configurations, provide spare parts or troubleshoot physical PBX failures. Materials are scarce, as are professionals specializing in this type of equipment.

Nowadays, telephony is increasingly tending towards cloud technology, and manufacturers are advancing in this aspect, gradually leaving on-site PBXs aside. The world of technology is proliferating, so it is necessary to adapt to new trends to survive in such a competitive market.
Main types of PBX
Traditional PBX
A traditional PBX connects to telephone lines via hardware, usually a routing console. All connections are wired, creating a physical voice network separate from the enterprise data network. Although traditional PBX systems still exist, they need to be updated in the face of their on-cloud competitors and limited functionality.
IP PBX
An IP PBX operates in the cloud, saving hardware and IT resources. By utilizing the cloud, this type of PBX has advantages such as scalability, customization, the ability to use an IP phone, a landline phone, or a software phone, and greater integration with CRM tools.
It allows for expansion and constant upgrading, giving you the latest technology and exclusive features. Finally, an IP PBX enables simple management of settings, features, and users from a web interface.
IP PBX with local host
A local IP PBX uses your company's LAN to connect extensions to a local server, which uses the Internet to connect calls. For this reason, it is also known as a hybrid PBX.
VoIP PBX with a remote host
In this type of PBX, the local server is replaced by a fully hosted in the cloud, using only VoIP to connect and transmit calls. This option eliminates the hardware, reducing initial installation and maintenance costs, as the provider provides this service.
Why replace your analog PBX with a virtual PBX?
The process of changing your communications system does not have to be complicated. Although specific barriers to entry and the changeover process may seem difficult, you have quick and efficient options to change your analog PBX for a virtual one.
It is possible to have a VoIP PBX like the one offered by VoIPstudio up and running in less than 48 hours. So you can start using the system quickly. In addition, in some cases, providers offer trial periods or free demos with which you can evaluate the scenario. With VoIPstudio, you can test all features for 30 days for free, including a phone number and up to 200 minutes of calls.
Anticipate before a severe problem occurs
If you still have physical PBXs in your offices that are more than ten years old, make sure that your maintenance technician can guarantee service in the event of a breakdown. If you are unsure of this, or if the PBX is even older, you should evaluate the costs and start-up times to have an alternative in case you need it. At this point, consider migrating to a virtual PBX.
You will surely realize that with virtual PBXs, you not only gain in functionality. But they are also more affordable than you expected.
Nowadays, there are several options and types of virtual PBXs, the most common being the PBX virtual PBX.
What to do if your PBX breaks down
Indeed, your primary concern is to continue answering calls from customers and suppliers. The immediate solution is to contact your provider and request forwarding the head-end number to another external number, such as a cell phone.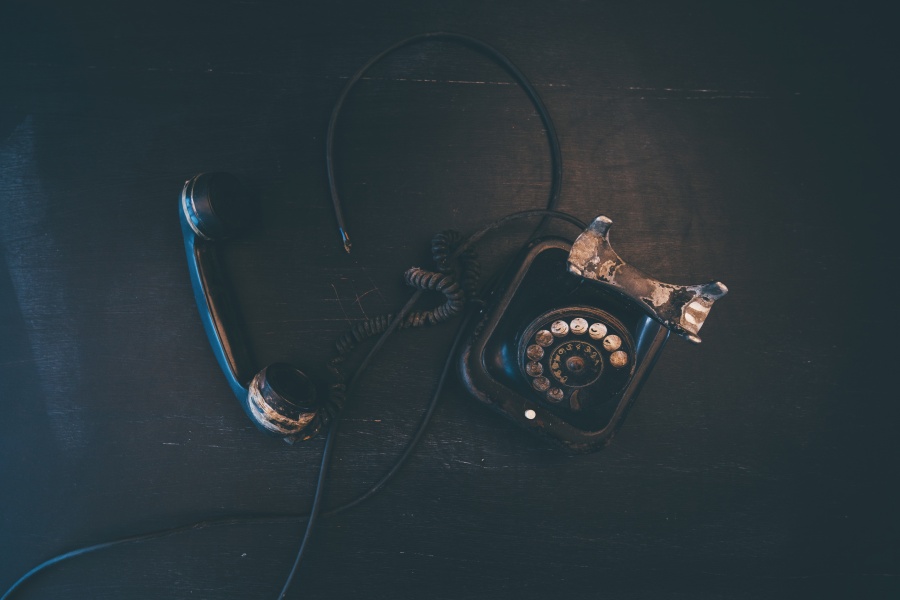 This is an acceptable solution if the call volume is low. But if your business has a high volume of calls, we recommend you set up a VoIP PBX in the cloud with a new number and forward the calls to that number. As we will see later, requesting the portability of your numbers is also possible, although that process may take a little longer.
The PBX in the cloud will allow you to register the new numbering in minutes. In addition, you can generate welcome locutions, waiting for queues and extensions. Your employees can answer and make calls with the computer or Smartphone immediately.
Although the best option in the event of a breakdown of your physical PBX is to opt for a virtual VoIP PBX, there are other less recommended emergency alternatives. For example, if the connection is an analog line, an analog phone could be connected directly to the input. On the other hand, if the PBX connection is ISDN or IP, you will probably have no solution other than to apply the forwarding explained above.
Once you've solved the problem, it is time to think about a long-term solution. So we present you with several options.
Settling the switch to the cloud PBX
If you've applied the above workaround, all that's left to do is a leap. The cloud provider will be able to port the head-end numbers to VoIP.
Suppose you need to have desktop phones, no problem. Choose the VoIP phone that best suits your needs, whether a corded or cordless phone.
Finding a new on-site PBX for your business
In this case, you will have to find a distributor of traditional PBXs. There are not many on the market today, but they still exist. Their main disadvantage is the time investment you need to analyze the characteristics of each PBX, the timeframes and prices, etc.
We recommend a PBX with SIP compatibility if you choose this option.
What is the best virtual PBX option for your company?
Knowing the PBX virtual PBX options, you can opt for any of these alternatives to implement them in your company.
Install a PBX yourself on any virtual server
Depending on your needs, it can be a free or paid PBX virtual PBX. Some free options are Asterisk, FreePBX, or Issabel.
Outsource the installation and maintenance service
Suppose you do not have a virtualization environment or prefer to avoid worrying about this. In that case, you will also find companies installing and maintaining the PBX on one of their virtual servers for your exclusive use, with or without assistance configuring the telephony.
Virtualization service
Some manufacturers can offer you the virtualization service without resorting to an intermediary, such as 3CX or Yeastar. In these cases, the telephony configuration is usually self-service, and they cannot offer support. But no doubt, the forums and community will help you with whatever you need.
In these 3 cases above, you have to connect SIP phones or telephony apps so that employees can answer and make calls. In addition, it will be necessary to contract a SIP Trunk provider with the associated telephony numbering. This is to be able to receive and make calls to the public network with our contact numbers.
VoIP telephony as a service
Finally, there is the option of telephony as a service. In this scenario, you do not have to worry about the server where the PBX is hosted, nor the maintenance or updates of the PBX. The service provider takes care of everything.
They usually offer administrator access so that you can adjust the basic settings, and they have a support and advice channel so that you can get the most out of their services.
Other advantages are that they provide a connection to the operators and are accessible from anywhere in the world. All you need is a stable Internet connection. This will help you to enable teleworking for you or your employees.
VoIPstudio's virtual PBX telephony
In VoIPstudio, we offer you a simple and powerful tool for managing calls and users. VoIPstudio's virtual PBX facilitates user management, creates sophisticated call flows, and gives your company a professional image.
You can register users for $4,99€ per month and hire numbering from only $5 per month.
In addition, VoIPstudio VoIP PBX allows you to integrate telephony with your business systems, such as CRM or desktop tools. See all integrations on our page.
See all the features that can bring you the VoIPstudio virtual PBX and check what customers say about our service.
Do not wait any longer to move to the cloud, and take advantage of our free 30-day trial to test all the features available in the VoIPstudio virtual PBX.