We are pleased to announce that VoIPstudio has been distinguished in the recent G2 Fall Report. While our presence on the G2 platform isn't new, it has been since July 2023 that we have intensified our partnership with them, emphasizing on collecting authentic reviews from our user base to further cement our reputation in the VoIP industry. And only in two months, our brand has been acknowledged for its excellence in the VoIP arena.
About G2
G2 is a vanguard in the business software and services review sector, enabling professionals to make informed decisions backed by verified user reviews. Their rigorous validation process fortifies the platform's credibility, ensuring users and businesses receive genuine insights.
Understanding the "High Performer" Distinction on G2
On the G2 platform, the title of High Performer is not handed out lightly. It's an accolade reserved for products and services that exhibit high levels of customer satisfaction based on real-user feedback.
Moreover, these products must also show a substantial market presence or increasing traction in their respective categories. In essence, being named a High Performer means that a product or service is well-received by its user base and is making significant strides in its domain.
What makes this recognition even more meaningful for us is the emphasis G2 places on authentic, verified user reviews. Each review on G2 undergoes a stringent verification process to ensure that it comes from genuine users. The fact that our score is predominantly based on these individual, verified reviews from real VoIPstudio users underscores the trust and satisfaction our clients have in our services.
Key Takeaways from the G2 Report
VoIPstudio has been recognized as a High Performer in both the global and small business segments. Our services have garnered acclaim not only on a global scale but also within specific regions like EMEA, Europe, and the UK.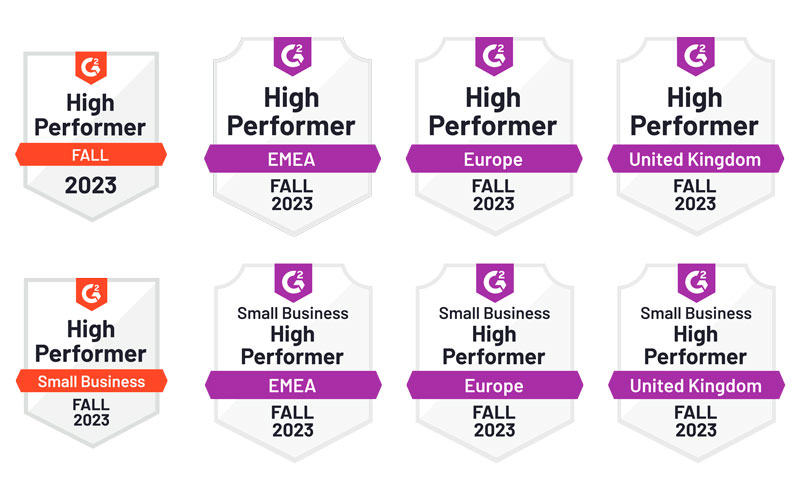 G2's meticulous process of scoring products involves collating reviews from the user community, and then supplementing this with data from online sources and social networks. Their proprietary algorithm then processes this data to gauge real-time customer satisfaction and market presence.
In addition to our awards and recognitions, we're elated to highlight our strong standings in several categories amidst a competitive field of over 400 VoIP providers. Specifically, VoIPstudio has been ranked in the:
Top 10 for:
Being an excellent partner in doing business.
Desk-to-desk calls.
Meeting requirements.
Top 20 among the extensive roster of providers for:
Ease of setup.
User satisfaction.
Plus three additional categories.
Our genuine excitement for these recognitions is deeply rooted. The essence of these achievements stems from the direct feedback we've received from our users over the past quarter. This speaks volumes about our dedication to our community and our continuous endeavors to deliver unparalleled value.
And this is just the beginning. We are confident that in the upcoming G2 Reports, thanks to the positive reviews from our users, we will continue to climb the rankings, further establishing ourselves as one of the premier solutions in the market.
Your Voice, Our Commitment: Elevating VoIPstudio Together on G2
As we continue our journey on G2 and within the VoIP community, we aim to raise the bar even higher. But we can't do it without you. If you've been with us and believe in our product, we urge you to leave your review on G2.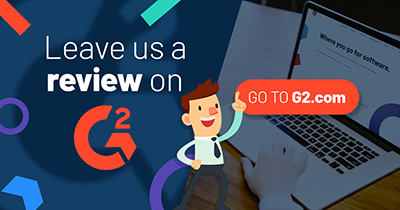 >> Write now a review on G2 and earn $25 <<
Every review counts and helps us in outclassing our competitors. Our dream has always been to offer the best VoIP solutions to our users. Awards and recognition are wonderful, but our true reward comes from the trust and faith you place in us.
Your reviews, feedback, and support are the wind beneath our wings. Thank you for being an integral part of our success.
Here's to many more accolades and, more importantly, to ensuring that your voice is always crystal clear with VoIPstudio!