Direct Inward Dialing numbers, or DIDs for short, have been around for a long time. Most businesses use DIDs for their phone system as it allows customers to contact a particular person or department directly. Direct inward dialing is not new but it becomes more flexible when used on modern VoIP phone services.
What are DIDs?
Direct inward dialing allows a company to set up a block of virtual numbers that can bypass the main reception line. A DID number connects to a single phone extension or a group. You can set up DIDs for your employees, teams, or specific departments. If someone gives you a number to reach them 'directly' at the office, it's most likely to be a DID number.
From the caller's perspective, DIDs look and function just like any other phone number. However, it really works as a shortcut to a particular phone line.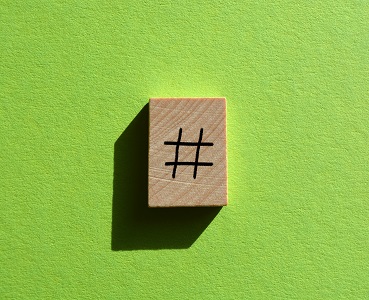 The evolution of DID numbers
But why do businesses need DID numbers anyway? Why not assign a phone number to every employee on staff? The reason is pretty simple. Purchasing and using a dedicated phone number for every person gets expensive pretty quickly. In a traditional phone system, it can mean thousands of employees and hundreds of trunk lines. 
Not only is it expensive to maintain but it is also wasteful. Even if you have thousands of workers, every person is not using their phone at the same time. In fact, each phone line stays inactive and unused most of the time. A private branch exchange or PBX allows an organization to distribute a few physical lines across all staff. It improves line utilization and is much less expensive. 
A PBX solves the issue of needing multiple lines but now callers have to be routed to their destination by a receptionist or other automated system like a phone directory. What if a customer wants to reach a particular person directly? That's where DID numbers come in. 
Most medium and large companies use DIDs, phone menus, and Interactive Voice Response (IVR) systems based on the need. All these features serve one main purpose – to send callers to the right destination as quickly as possible. Which one you use depends on the situation or even the type of call.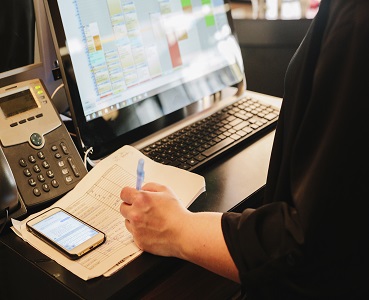 DIDs for VoIP and SIP trunks
DIDs evolved on the traditional landline and PSTN but they continue to be a required feature on VoIP systems as well. VoIP is the most commonly used phone system in 2021, regardless of whether the business uses SIP trunking or hosted services. Thanks to SIP trunks, companies can add as many lines as they need only when they need it. There's no need to purchase extra lines, then wait weeks for a technician to come out and install new wiring. 
Consequently, DID numbers become more flexible and powerful as well. A DID number can connect to a desk phone, an app on a mobile device, or even a fax machine. From the customer's perspective, nothing changes. Quite often they don't have any idea that the DID number is any different from a typical phone number. Combine DIDs with call forwarding and other powerful VoIP features to enhance the experience for all callers.
How to get a DID number
Although you are free to get your DID numbers and phone service from different providers, it's generally more cost-effective to get everything from a single source. The difference for each number may not be much but when you purchase hundreds of numbers, it quickly adds up. 
So if your business manages its system using SIP trunks, you can get DID numbers from the same vendor. It's similar if the company uses hosted VoIP services, your provider can assign DID numbers as and when you need them.
Typically DIDs do not have ongoing fees. Vendors charge you when purchasing new numbers but generally, there are no additional charges. However, you can always remove numbers you don't use. When employees leave the company or move to a different location, you can re-assign them as necessary. 
Managing DID numbers
Managing DID numbers – no matter how many you have – is just as simple as using any other feature on your VoIP system. You can assign numbers, add more when you need them and remove ones you no longer use from your dashboard. There's no need to wait weeks for a technician to set up wiring or physical lines. You don't need to commit to a pre-set minimum number or wait until your current contract expires to get additional numbers. 
DID vs IVR vs Phone Trees
You might wonder why businesses need DID if they already have IVR options or a phone tree with extensions for employees and departments. It depends on the situation what feature you want to use to enhance the caller experience. 
Sometimes IVR is the best option to reduce response times or minimize the time a customer waits on hold. At other times, you want callers to be able to reach the right person without going through the IVR or have to dial an extension number.
 Consider the following situations:
You have a dedicated technical support team to assist customers with product issues. An IVR might be the best option so callers with simple queries can get answers quickly. Others with more serious issues can talk to a representative for solutions.

Managers and salespeople get specific DID numbers so clients can reach them directly. It reduces wait times for customers as they don't have to go through the main reception lines. It is much simpler for callers to dial a number than have to search for them by name/department etc.

Businesses can still offer an option to dial by extension if the caller does not have the DID number for the person they want to talk to. Or maybe a customer wants to speak with someone in the accounts department and not a specific person. In such situations, a phone directory with the option to dial an extension comes in handy.
So really the question is not whether DIDs are better than IVR features or whether to use extension dialing. It's all about using the appropriate feature depending on the circumstances.
Benefits of DIDs for businesses
DIDs are perfect for any size business, whether you have 2 employees or 2000 across several countries. Some of the benefits of using DIDs include:
With DID numbers, you can minimize the number of 'trunks' you need and still provide phone numbers for all employees who need them. You can also forward calls to different teams in multiple offices as if they are working in the same location. The best part? You can do this without incurring fees for long-distance calls!
Your aim is to have a custom talk to the right person without waiting on hold, having to leave a voicemail, or being transferred several times. DID numbers allow callers to reach someone directly, there's no need to wait for a receptionist or listen to an endless list of options. In fact, many businesses have eliminated the need for a receptionist thanks to the automated features built into modern VoIP systems.
Most customers prefer calling a local number, even when they know the business is a large multinational corporation. A business can get DIDs with local area codes, making it easier for callers to remember and dial numbers.
Improve team communication
Teams can combine text, voice calls, video calls, conference calls, and email to improve team communication. Dedicated extensions make it easier to reach colleagues, even if they are in a different country.
Call forwarding and routing
With employees and office in multiple locations, call management and routing becomes crucial. Empower employees with the right tools so they can answer calls on a mobile device, on their laptop, or a desk phone. You can achieve all this and the caller doesn't have to know anything is different. All they know is they can reach the person the first time.
Juggle multiple time zones
Do you have support teams or service reps working in different time zones? Or maybe you offer extended support hours for specific customers. When you combine DIDs and automated call forwarding, you can set calls to ring the right location based on the time of day. 
Direct Inward Dialing on its own is a fantastic feature. But when you combine it with IVR, email, text, and faxing, it gives you a robust communication system that is flexible yet powerful. 
Track marketing/sales campaigns
DIDs can be useful to track any sales or marketing campaigns you run. Suppose you are running 2 different campaigns in neighboring areas. Assign separate DID numbers to each campaign and track incoming calls. This will allow you to test which campaign is better before launching it in other markets. Similarly, you can track the ROI on different advertisement campaigns with DID numbers.