Ever wondered about outbound calls and whether your business should be making them? You've come to the right place. Like inbound calls, companies make outbound calls for multiple reasons. Having a strategy for outbound calls and utilizing a few tips can help you harness the power of outbound calling for your business as well.
What is an outbound call?
Before we dive headlong into the different strategies you can use for outbound calling, let's get a few details out of the way. First, what exactly is an outbound call? Simply put, an outbound call is one that's initiated by an agent or representative of the company. An inbound call, on the other hand, is a call that is initiated outside the business, typically by a customer.
In other words, outbound calls originate within the company and go out, whether to a customer, a supplier, or some other entity. In most organizations, the bulk of outbound calls typically go to a current or potential customer but not all outbound calls fall into this category.
Inbound calls originate from outside the business and can be from a customer, partner, or even a government entity. Again, the most common type of inbound call is from a customer looking for support (technical, billing, shipping, etc.) But every business would have different types of inbound calls, even if they don't all happen every single day.
Purpose of outbound calling
The general purpose of an outbound call is to get some information from the person, make a sale, or generate brand awareness for the business. A political organization may use outbound calls to conduct polls. A charitable trust may solicit donations or organize a fundraiser through outbound calls. Companies make outbound calls to generate leads, close sales, conduct market research, and accomplish many more tasks.
Warm and cold calls
One way of classifying outbound calls is if you are calling someone 'cold' (out of the blue) or 'warm' where they are expecting some contact from the business.
A warm call to a customer is one where the person has expressed interest in your products and services. They might have filled out a form on your website, opted in to your mailing list, or an existing customer may have referred them to you. In most cases, they are expecting your call even if they don't know when exactly you will contact them.
A cold call, on the other hand, is one where the person on the line has not expressed any interest in your products and may not have heard of the company at all. For better or worse, this is the first impression that the person has of your brand. They are not expecting your call and are frequently annoyed at a cold call interrupting their day. Cold calling gets a bad reputation but an effective cold calling strategy can have a high success rate for some companies.
Types of outbound calls
Another way of classifying outbound calls is by their purpose. For instance, your sales team calls potential customers to close a sale. They may also use outbound calling to generate leads or promote awareness of the brand. A product development team may conduct market research to add features to an existing service or develop an entirely new solution.
Lead generation
The purpose of lead generation is to gauge or pique interest in your company's products and services in the market. These can be warm or cold depending on the list with which your staff is working. For instance, a business may purchase leads from a third-party vendor targeted toward your potential market. Or your sales team may have a list of people who have filled out a form wishing to know more about your services.
Contrary to expectations, lead generation calls generally are not about closing a sale. Your team is trying to gather more information about the customer from this call to determine the likelihood of converting them from a lead to an actual sale. Generating leads is generally done for products where the purchase price is high or the customer is another business.
Telemarketing
Telemarketing involves pitching your products to the potential audience over the phone. While it sounds similar to lead generation, it's more like being a door-to-door salesperson. Only instead of knocking on doors, your team is calling potential customers on the phone. Rather than finding out more about the customer, the agent will talk about why the product or service is perfect for their needs.
Telemarketing usually happens with smaller, low-cost products or in a business model where sales volume is more important than getting the highest price for the product. The success of a telemarketer is often based on the number of potential sales/customers they can generate. This type of outbound call is typically a cold call.
Telesales
Telesales is often confused with telemarketing but it's not the same. A telesales team is generally involved in closing the sale. A telemarketing team may get the contact information or even possible order from the customer while the telesales team will process the order and close the sale. The telesales team's performance is generally reviewed based on their conversion rates where a qualified lead becomes a customer. Telesales outbound calls are warm calls since they are calling qualified leads to close the sale.
Appointment scheduling
From the time of initial contact to closing the sale, a salesperson may have to meet or call the customer several times. Instead of wasting the salesperson's time scheduling calls and managing various appointments, some businesses will have a dedicated team for this purpose. They act as administrative assistants to the sales team.
They need to be engaging and persuasive so they can keep the customer motivated to stay in touch with the company. They will schedule calls or appointments for meetings between the potential client and the assigned sales rep or manager.
Market research
Conducting research amongst current and potential customers offers opportunities for new product development, improving existing services, or enhancing the customer experience. It generally involves a team that calls customers and asks them a series of questions designed by a researcher or analyst. The answers they gather can provide valuable information to your product development and customer service teams.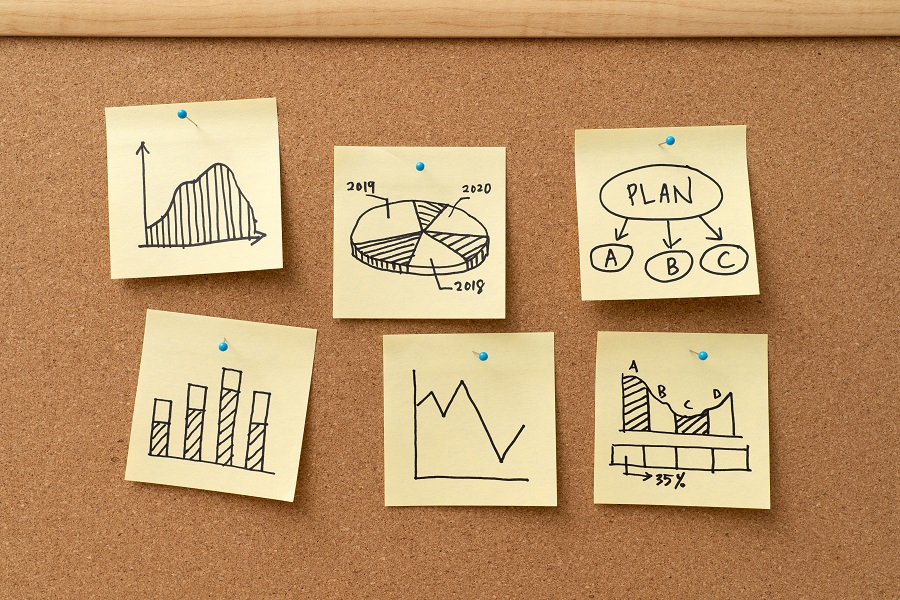 Customer notification and follow up
Big-ticket purchases like a car or long-term services (accounting software, home design, etc.) often need follow-up even after closing the sale. In many cases, you may also want to notify customers about their warranty status, schedule recurring appointments for service, or the upcoming expiration of a contract. You could remind customers that their current service is about to end and they should renew the agreement or upgrade to a different feature set.
The agents making these calls should be knowledgeable about your entire product line so they can answer questions from curious customers or direct them to an appropriate resource. They should also be honest and transparent with the customer to retain their trust and patronage.
Why is outbound calling important?
Outbound calls can be crucial for your business, depending on the purpose. For a small or local business, telemarketing and lead generation can be the key to generating sales in the area. Outbound calls would be a more efficient use of your sales team than sending them out to knock on customers' doors. The business can also use outbound calls to pique interest in a neighborhood about the services they offer such as roof repair or pizza delivery.
Not every business has the resources to build and manage an online storefront. Some products and services need a physical presence where the customer goes to get those services, such as a salon. Appointment scheduling and customer follow-up play a big role in generating sales for such stores. This is even more true when you're focussed on building a long-term relationship with customers for recurring appointments.
It's much harder to acquire new customers than it is to retain existing clients. So outbound calling is a good way to improve customer service and keep clients coming back for additional purchases. Even in the age of social media and instant messaging, many people prefer communicating with businesses over the phone.
Conducting market research via outbound calls is generally more effective than mailing out forms and hoping customers will fill them out and send them back in. Filling out a form takes more time and effort for clients and they are less likely to follow through. But a phone call is quick and easy, so you're more likely to get a response.
Outbound call center vs an inbound call center
Most large organizations typically have a call center staffed with employees to make calls and answer incoming calls. However, a blended call center that does both inbound and outbound calling is quite rare these days. Companies prefer to have separate teams for both, even if they work next to each other in the same office. That's because inbound calling and outbound calling needs different skills.
An inbound call center will generally only answer incoming calls. These calls fall into a few categories depending on the type of business or industry you operate in:
Technical or product support
These inbound calls are from current customers who are calling for technical support when the product they purchased does not work as expected. When their computer breaks or your service delivery stops for any reason, they call in to resolve the issue.
General account queries
Customers may call in when they need to return a defective product, want to exchange an item, update their contact or billing information, and have other general queries. They might want to know your office hours and warranty policy or provide feedback.
Shipping or order status
If your business sells a product or a portfolio of products, customers may call in to know the delivery status or get tracking information. If it's a service you provide, they might call to enquire about dispatch status or an update.
It becomes apparent that inbound call centers are geared towards supporting current customers. The focus is on reducing call and hold times as well as improving the first call resolution rates (the percentage of calls where the customer's issue is resolved in the first call). Your staff needs to be knowledgable about your products and services and be able to handle upset or impatient customers.
Outbound call centers focus on sales, building brand awareness, and promoting the company. When they make calls, it's for a specific purpose, such as generating leads or asking questions for market research. They may be cold calling or warm calling potential customers, hoping to convert them into making a purchase. In other words, they are geared towards acquiring new customers or upselling the existing customer base to a new or different product/service.
Employees making the calls need a different set of skills. They have to be patient and thick-skinned as cold calling often elicits a negative response from people. They need to have excellent persuasion skills and also communicate effectively over the phone.
Having a dedicated outbound calling center may sound prohibitive in terms of cost, time, effort, and human resources. However, it pays off over the long term. You can train your staff in the required skills and create strategies that focus on specific goals. Staff does not have to switch back and forth between solving customer issues and trying to make a sale. It also becomes easier to review performance, set targets, and manage the call center.
Is outbound calling effective?
Companies often ask if outbound calling is effective and if it's worth it to invest in setting one up. Given the different types of outbound calls, it's clear that most organizations use outbound calls at some point or the other. So why would someone think twice about whether it's effective?
Cold calling techniques
It mostly comes down to miscommunication. Many people think outbound calling is just cold calling and tend to dismiss it in today's online-first era. However, it's important to remember that while all cold calls are outbound calls, not all outbound calls are cold calls.
Even if you're only wondering about cold calls, they can be remarkably effective as well. Being good at cold calling takes patience and practice, something businesses may not have a lot of. Using the information on the best and worst times to call and knowing something relevant to your prospect's business can help you create an effective strategy to manage cold calling. Check out this in-depth article on how a few tips and tricks can help your staff master cold calls.
Let's take a step back and assume the question is about all outbound calls and not just cold calling. As with any business process, success or failure depends on training, effective techniques, and having the right people for the job. With the right technology systems and trained staff, outbound calling can become a vital part of your customer acquisition process.
Consider the customer service department within a business. If the goal is to improve the customer experience, most managers will focus on incoming calls. After all, improving metrics related to solving customer issues should boost numbers and keep customers happy, right? However, it's not always sufficient. Part of a superior customer experience is taking proactive action and preventing issues from happening in the first place.
So the inbound calling team can think about how to handle a customer call when they are having problems. The outbound calling team can focus on a plan to reach out to customers for preventative action so they don't have to call you at all.
For instance, you can call customers whose warranty is about to expire and have them sign up for a service plan which covers the cost of repairs if needed. This reduces the number of calls where customers have to call about signing up for a service plan when they remember the warranty expired. They also don't get shocked at repair prices when they call you.
Depending on the purpose of your outbound calling center, the right strategy will make those calls more effective and cost-efficient for your business.
Outbound calling strategies
What are some techniques you can use to improve your outbound calling process? There are several tips you can use, such as:
Select and use the appropriate tools to streamline tedious tasks
Any business task demands a certain skill set, and not all people may be suitable for it. Apart from finding the right people to handle your outbound calls, you also need tools. Even the most successful salesperson will be frustrated with certain parts of the job, and it's on you to eliminate those things so they can focus on the customer.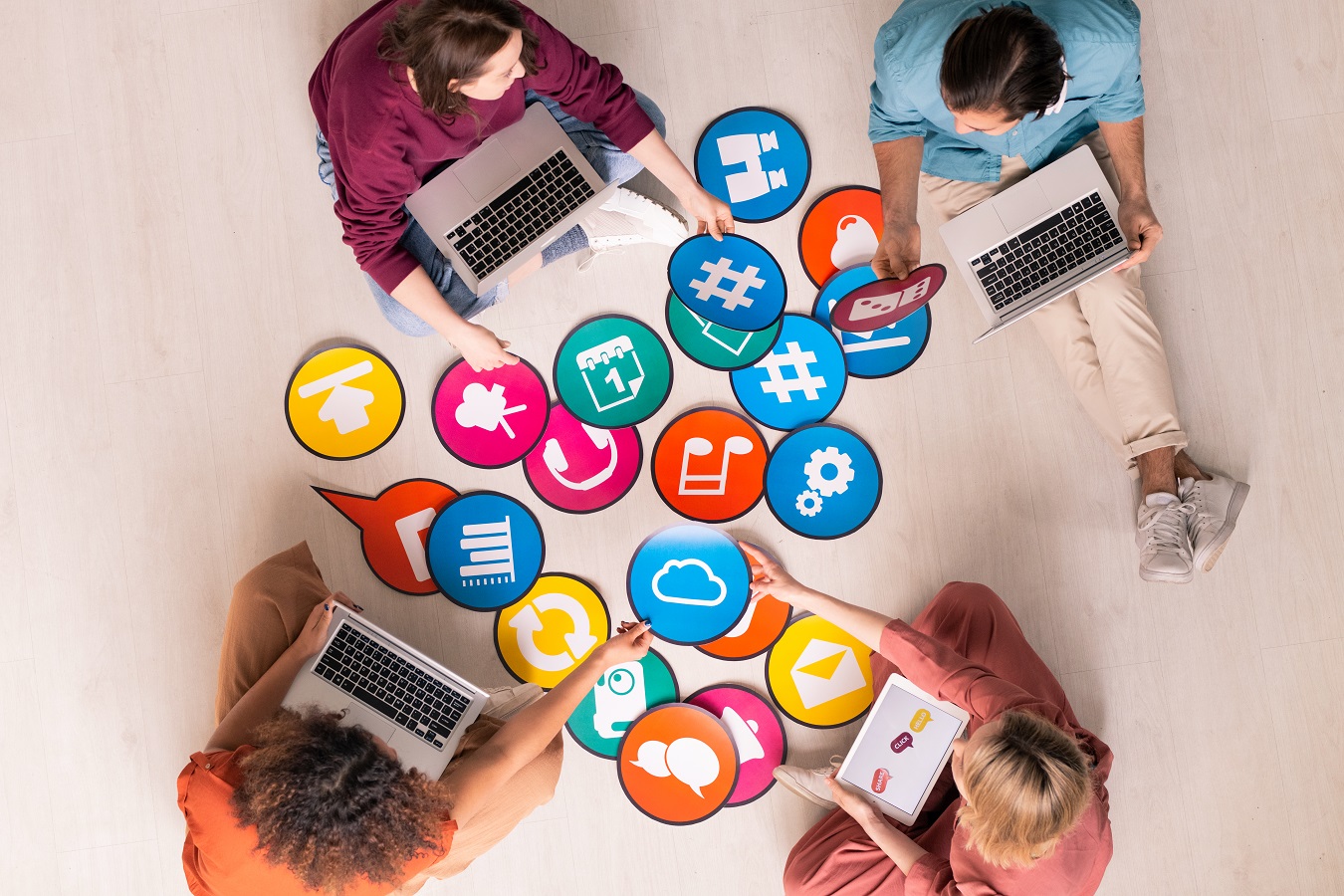 A CRM system that tracks customer information as well as a VoIP phone system that can integrate with it is practically a necessity these days. Why waste valuable sales time hunting down numbers or remembering if you called this customer last week or last month? A well-connected CRM and VoIP system can put basic information at your team's fingertips.
You may also want to consider purchasing data on potential leads with deep contextual information such as buying triggers, existing setups, and demographics. This allows your staff to start calling leads right away instead of having to compile that information themselves which often requires hours or days of research. Automate or eliminate non-essential tasks with technology, whether it's an app or a device.
Plan outbound calls according to timezone, day of the week, and even time of day
Almost every business today has customers in different time zones. So, before you pick up the phone to make a call, consider the recipient's timezone. If you are on the east coast, 10 AM EST is a terrible time to call someone in California as they're probably still in bed! Your teams should create a calling plan that has them contacting customers based on timezones and working their way west.
Research has shown that people are more receptive to an outbound call at certain times of the day and days of the week. After all, no one wants to spend their lunch break on the phone with a sales rep. Similarly, managers don't like to start new projects on Friday afternoons as they won't have time to follow up on them until after the weekend. So make sure your teams are not interrupting customers at the worst times to call. Rather they should be calling people at the best time to improve the chance of eliciting a positive response.
Train staff on using scripts to handle objections
Outbound calling teams often have to get past gatekeepers such as assistants and secretaries before being able to meet with upper management or even supervisors. You may also face several objections when trying to schedule a call or meeting. Common objections are often lack of time, no room in the budget, etc.
Preparing and using a script can be helpful as it's difficult to counter objections at the moment. Scripts can help your staff prepare for possible scenarios and plan how to handle the call from there. For instance, your team hears a common objection: there is no budget to purchase your software. You can help create scripts so the sales team can inform the customer about payment plans or the reduced introductory prices to keep their interest.
Trying to come up with a response while on the phone without any preparation can be nerve-wracking and nervous people tend to make mistakes. But with a script? Your team knows exactly how to respond!
Practice and learn from every call
Successful people are not born. Only training and practice bring success. It's true for outbound calls as well. Even if a particular call is a 'failure,' you can still learn from it. Maybe the salesperson learned of a new objection in the shape of a competing firm. Or the team found out that calling on Wednesday improves the chance of converting a lead to a sale. Learn from the call, incorporate it into your strategy and move on to the next one!