A small business VoIP system is an emerging technology that is transforming the way businesses communicate. The technology makes it possible to conduct phone calls over the internet. Using VoIP, small businesses can build a feature-rich phone system at a fraction of the cost of traditional phone systems.  
With a small business VoIP calling plan, companies can take advantage of features such as IVR menus, ACD queues, ring groups, voicemail, music on hold, conferencing and more. Additionally, virtual phone systems are highly portable which means no more expensive transfer fees when relocating offices. Virtual phone systems provide a level of team collaboration and communication not found with conventional phone systems.  
This article will give more information on hosted VoIP service and how you can get your business up and running today. 
What is a 

Small Business VoIP System

?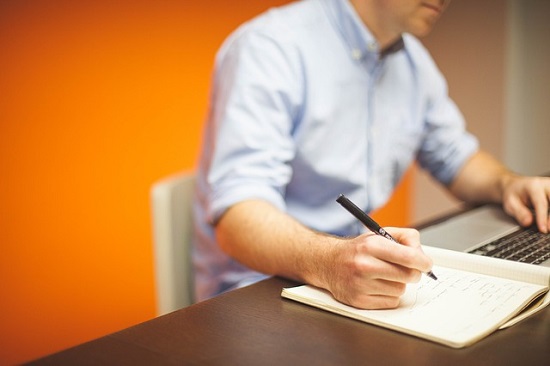 Small business VoIP systems are phone systems that allow communication over the internet. With traditional phone systems, calls take place over what is known as the Public Switched Telephone Network (PSTN). The PSTN consists of physical wires that transmit the analog voice signal from the caller to the recipient. A call begins when the caller establishes a connection on the PSTN. The connection between the caller and the recipient must remain open the entire duration of the call. 
With VoIP, analog voice transmissions get translated to data packets that are then transported over the same data network used for other purposes such as sending an email, working on documents, or sharing videos. VoIP technology uses internet routing mechanisms to get the packets from the caller to the intended recipient. As a result, two networks become one which is used for everything – including phone calls. The network can carry more data which makes it more efficient and cost-effective. 
Consumer VoIP vs. Business VoIP
In a nutshell, consumer VoIP is a replacement for the phone line that most of us used to make phone calls. It doesn't need many features beyond a basic virtual phone number, voicemail, caller ID, etc. 
On the other hand, small business VoIP is designed to replace the enterprise phone systems that organizations use to connect their employees internally with each other, as well as externally to the public network. 
So, business VoIP has enterprise features like auto-attendant, IVR, phone directories, conference calling, and presence information, among others to help emulate this.  
Remote users, such as employees who telecommute or work at client locations can easily access the business phone system. Business VoIP also integrates with mobile devices so that users are not tied down to the office phones for making/receiving calls.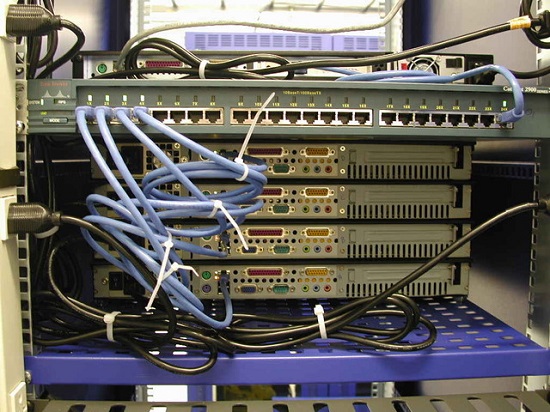 What are the Benefits of 

Small Business VoIP

? 
Small business VoIP systems are less expensive than their PSTN counterparts. With a conventional phone line, a business must install cables, PBX hardware, and desk phones. Additionally, they must pay call rates each time a call is placed. With VoIP, there is no additional equipment to install. In most cases, the VoIP provider manages all equipment on their premises. That way, businesses do not need to hire additional staff to manage the system. 
Inexpensive
With virtual calling, companies can get started with their existing equipment. If they have a suitable internet connection, they can begin making VoIP calls using their existing smartphone, tablet, laptop or desktop computer. They can even use their existing desk phones with a required adaptor.  
Virtual phone plans feature free unlimited calling to various virtual phone numbers including VoIP phone numbers. Additionally, VoIP phone systems feature affordable international calling rates. For many companies that conduct business internationally, international calling plans make the minimal investment in a small business VoIP system more than worthwhile. 
Portable
VoIP technology is easily portable to a new location. There's no equipment to move and reconfigure. Also, there is no need to get new phone numbers when relocating an office. VoIP technology works at any new location if there is an internet connection.  
Flexible
In addition to being portable, small business VoIP systems are flexible in that companies can start small with a few users and add users as needed. There's no need to run new wires to accommodate extra users or phone lines. Thus, adding new users to the system is easy and relatively inexpensive. 
Small Business VoIP Systems Offer Enhanced Collaboration Features
When it comes to teamwork and collaboration, VoIP gives teams advanced features that aren't available with conventional phone systems. Because virtual calling is an internet-based technology, instant messaging is a standard feature with VoIP plans. Additionally, many VoIP plans feature what is known as "follow-me." With this feature, callers do not need to concern themselves with which device to contact an employee. The caller simply dials one number, and the system attempts to locate the employee on any of their devices.  
Establish a local Presence
Virtual phone numbers are location independent. That means, companies can select a phone number in any area code they choose. As such, VoIP allows companies to establish a local presence in a market without the need for a physical location. 
24×7 Availability
A virtual phone system is available 24/7. Login and make calls from anywhere in the world with a supported device. 
CRM Integration
Companies that use CRM systems will appreciate seamless integration with their systems. VoIP Studio integrates with Salesforce CRM to allow for inbound and outbound calls directly from Salesforce. 
Professional Grade Features
Perhaps the greatest benefit of small business VoIP is that it allows companies of all sizes to get enterprise-class calling features at an affordable price: 
ACD Queues

 – Efficiently route calls to pre-configured queues based on specified rules. 

 

Ring Groups

 – Ensure the correct party can be reached by creating custom ring groups.

 

IVR Menu

 – Make it easy for customers to locate the appropriate party with custom IVR prompts quickly. 

 

Voice Mail

 – Assign voicemail boxes for each employee.

 

Conferencing

 – Create unlimited virtual conference rooms that support unlimited attendees.

 

Call Recording

 – Record and save phone calls for future reference.

 

Music on Hold

 – Create custom musical interludes for guests to enjoy during hold times.

 
Quick Setup
Getting started with a small business VoIP number is straightforward, and services can be provisioned in a few hours or days. Not only that, as mentioned, there is no expensive equipment to purchase. Companies can begin their service using their existing smart devices or computers.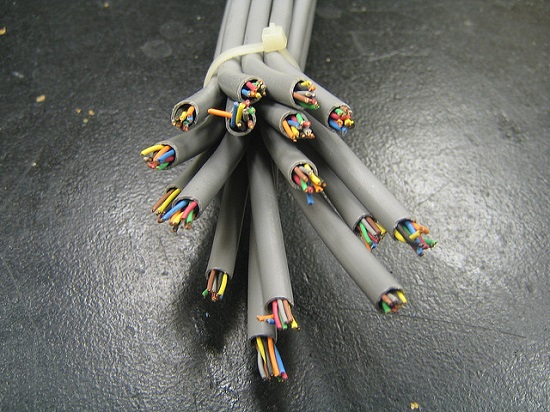 Small Business VoIP
 – Hosted vs. On Premise
There are two basic types of small business VoIP systems – hosted VoIP that delivers PBX functions over the Internet or on-premise solutions where the organization owns and operates the IP PBX. 
Typically, larger organizations can afford the investment to swap out their existing analog boxes with equipment that supports VoIP. These companies also have experts who can set up and maintain the system. This alternative offers the highest savings over the lifetime of the equipment, in terms of cost per call. 
Many small and medium businesses, however, tend to rely on hosted VoIP. All the business features that are available through an IP PBX are delivered over the Internet by the third-party service provider. Thus, companies do not need to invest in equipment or pay for additional staff members to manage it. 
Getting Started with 
Small Business VoIP
In the case of cloud VoIP, the business needs to have a high-speed Internet connection to the provider since the enterprise phone features are delivered online as a service. 
Unlike landlines, IP phones also need electricity to function, which means power backup becomes essential. But that is essentially where the list of requirements ends as calls can be made from IP phones, desk phones, computers, mobile phones, and many other devices. 
Although a basic small business VoIP system doesn't need much to be functional, there are other requirements for business VoIP to ensure high audio quality and reliability. 
Fast Internet connections and high-bandwidth capacity ensure that more concurrent calls can be made through the network. Routers and other network equipment should have optimized QoS settings, so the phone calls receive the highest priority if there is high traffic at peak times. 
Some small businesses can get by with their existing phones or mobile devices. However, most larger organizations prefer to purchase dedicated IP desk phones for consistent quality.  
Small business VoIP systems are an excellent way for companies of all sizes to present a professional image with an enterprise-class phone system. These feature-rich systems come at a fraction of the cost of traditional PSTN based phone lines. If you'd like to experience virtual calling for yourself, sign-up for a free 30-day trial of VoIP studio. You'll get a virtual phone number and access to an intuitive web interface to configure your system.