VoIPstudio, a communications software company, has been named a top-tier VoIP software product by a major review site.
FinancesOnline has recognized our product with the Top 200 Communications Software and Rising Star Award. This distinction recognizes outstanding performance within the software industry—solidifying our position as a leader in the field.
Companies rely on VoIPstudio's features to maximize business endeavors. FinancesOnline conducted a detailed VoIPstudio review and found it to be a top choice for businesses of all sizes.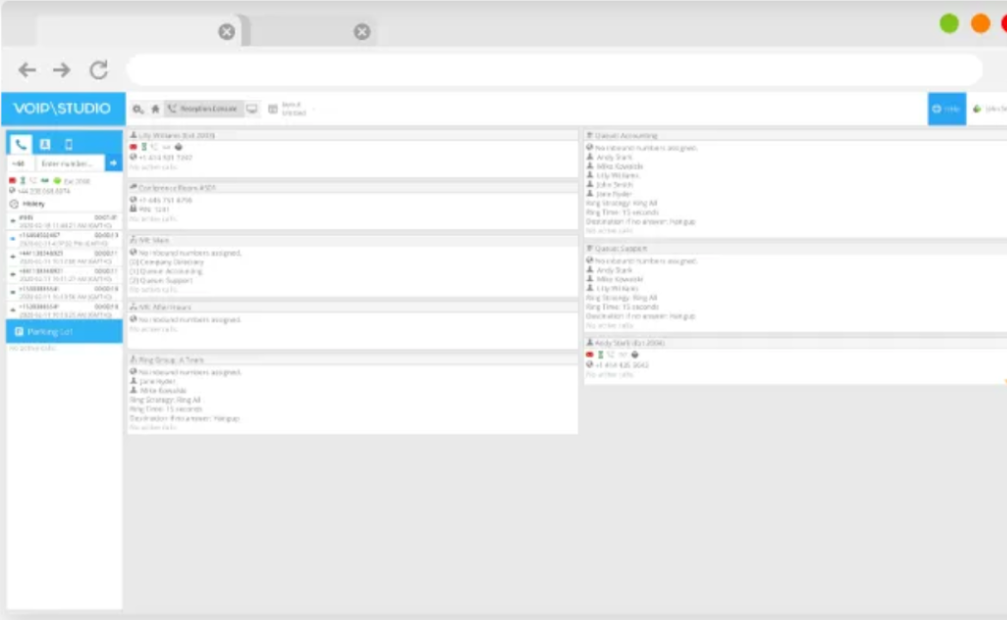 Their experts saw how our VoIP software's business phone system was a hit with our clients—who appreciated the advanced features that enable you to improve outbound and inbound calls.
FinancesOnline highlighted the ability of businesses around the world to employ enterprise-class functionalities through our platform. They also like how users can have advanced call and user tools, analytics features, and more.
From the convenience of your laptop or smartphone, you can use VoIPstudio to communicate with colleagues around the globe. Businesses of all sizes can use VoIPstudio to make crystal-clear, internet-based phone calls to other businesses and discounted landline calls—in addition to free chat and audio conferencing.
VoIPstudio also offers local and toll-free numbers from a growing list of nations and towns, allowing you to select one that matches your business' location. Additional features include recording calls, storing them for future review, and more. It's also worth noting that VoIPstudio complies with all applicable E911 regulations on emergency phoning.
VoIPstudio's web-based user interface lets you control your VoIPstudio system from anywhere and access it from a desk phone, softphone, or mobile app. You can transform any screen into a wall board for a call center.
Plus, VoIPstudio gives you the tools you need to design a polished front end and manage your phones. You can create personalized messages and musical interludes for callers waiting on hold—as well as modify voicemail for every extension and access it online, by phone, or by email.
You can use the system to direct calls to the appropriate person and manage your incoming calls professionally. Other sophisticated features offered by the system include an SMS gateway and others.
With VoIPstudio, you can track what matters in your business. Customize a dashboard to monitor bottlenecks, long wait times, and dropped calls. These are what they're looking for in the top communications software solutions.
Thank you, FinancesOnline! We are honored to have been named one of the top VoIP software. This designation is a reflection of our ongoing commitment to being one of the most innovative and forward-thinking companies in our industry. We're proud that this recognition reflects our dedication to remaining a leader in this dynamic field—reinforcing our dedication to staying abreast of the latest developments in the industry we serve.
We're grateful for the continued support of our loyal customers and the new ones who have joined us recently. It means a lot to us that you have put your faith in our offers. We value your trust and look forward to continuing to provide you with industry-leading solutions.