The advent of SaaS finance companies is challenging traditional actors and pushing them towards digitalization. According to Statista, there are currently over 25,000 SaaS companies in the world. Business Wire estimates the value of that market at $272.49 billion dollars. Within that gigantic pie, banking & finance is one of the latest sectors to experience a radical paradigm shift.
Both SaaS and conventional finance companies face similar challenges when it comes to delivering their services. However, as they lack brick-and-mortar premises, SaaS finance companies must drive all their customer support through call centers and multichannel solutions while complying with existing regulations and maintaining strict security procedures.
Using digitally native customer support solutions is a natural fit for such businesses, which are already built around software. So, read on if you want to learn about customer support solutions and, more specifically, call center solutions for SaaS companies.
How can VoIP benefit SaaS tech companies
Just to get it out of the way, VoIP stands for Voice Over Internet Protocol, and it does precisely that – carrying voice calls as bit packages instead of phone signals through traditional copper landlines. Skype or WhatsApp calls would be a couple of the most well-known VoIP services. There is a complete guide to VoIP if you want to learn more about it.
The VoIP tech has been around for decades – it could be said that VoIP were some of the first SaaS startups. However, VoIP has evolved to offer much more than calls. Today, in the omnichannel era, VoIP solutions provide a range of features that cover many other areas, from ACD queues to call recording and analytics. This rich feature set and a software-centric approach mean that VoIP can become a natural fit for SaaS tech companies. The following are some of the benefits for any SaaS company.
Scalable solutions
SaaS tech companies are often young startups with – hopefully – explosive growth. Installing bulky on-premise switchboards or adding more landlines doesn't make much sense. VoIP solutions, however, are scalable and can manage thousands of calls as long as there is enough broadband to match them. So your contact center can grow together with your business. And with no downtime while you expand the number of your phone lines.
Scalability also means operating in new international markets without worrying about costs or logistics. Modern VoIP solutions display local numbers when placing a call, also known as local presence dialing.
CRM integration
Any self-respecting SaaS company uses a CRM platform to manage marketing and sales. Advanced cloud-based VoIP call center solutions offer CRM integration. SaaS companies can thus work with Salesforce, Zoho, Oracle, and other platforms while providing high-quality customer support and other VoIP services.
Low staffing
When WhatsApp was bought for $19 billion back in 2014, it only had 55 employees. A low number of employees is a common sight in software companies, especially in startups. VoIP solutions with little or no maintenance, coupled with interactive voice responses that reduce staffing requirements, fit within that ethos.
Analytics
Learning about customer behavior and potential bottlenecks is critical for any business, but analytics is the beating heart of a SaaS company. Traditional call centers make it more challenging to understand what's happening with your customers as they lack integration with the rest of the ecosystem.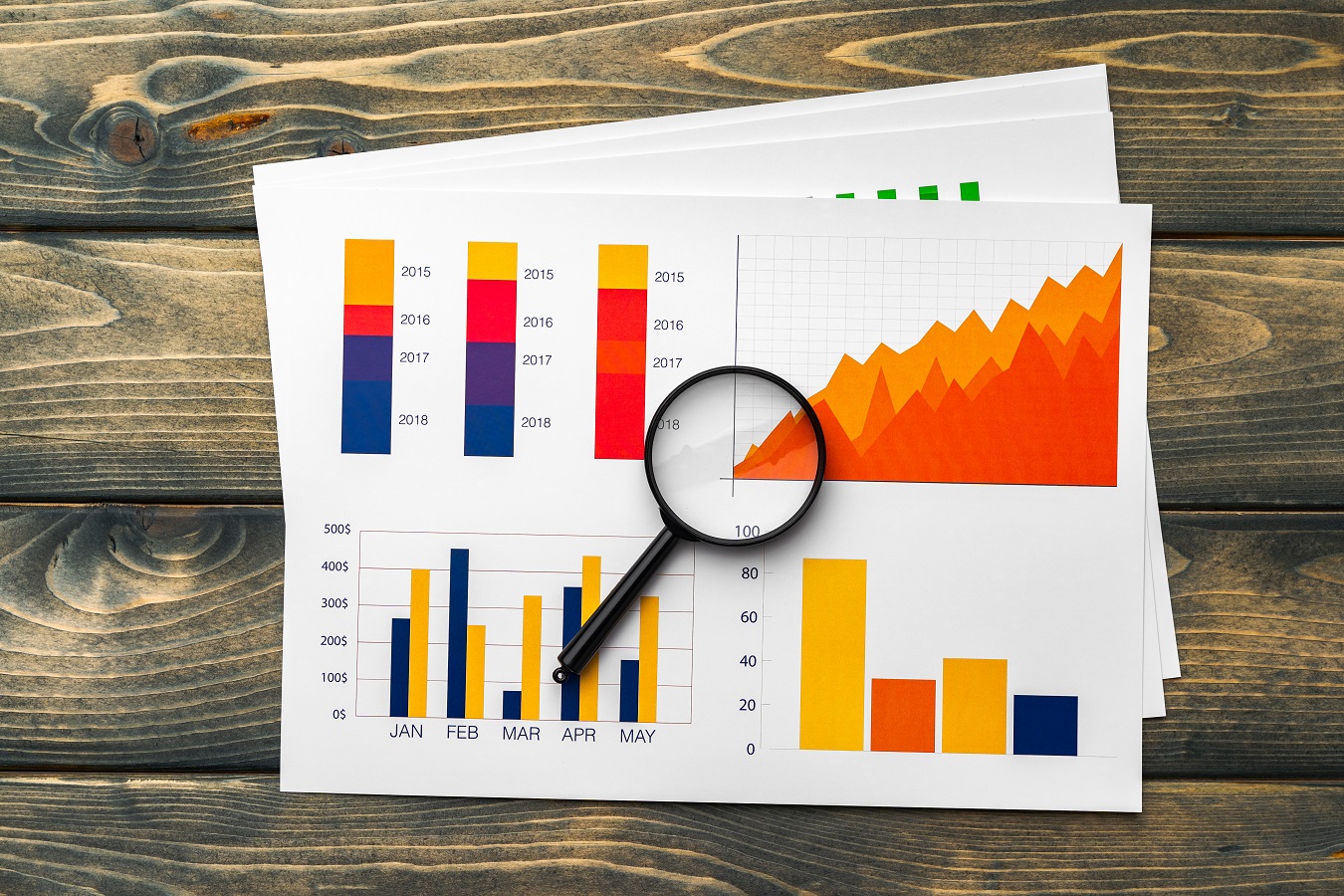 With features such as call recording and voice-to-text, together with an omnichannel approach where e-mails, web chats, calls, or SMS, SaaS companies can have all their bases covered when it comes to an in-depth analysis of their pipeline.
What about SaaS finance companies?
So, those are some of the features that can benefit any SaaS company, but what about SaaS companies in the finance sector? Do they have any specific requirements regarding their call center solutions? Three primary and interdependent requirements should be met.
Regulatory compliance
SaaS finance companies can work across many markets with different regulations. Ensuring that all communications follow local privacy laws can be a source of headaches. This article from Planet Compliance offers a few tips regarding best practices in this area:
Storing only data that's necessary, which can mean holding it for up to 7 years, depending on the country
Keeping vital data protected, which means safeguarding its integrity and confidentiality
Creating a fit for purpose privacy policy
Getting informed consent or a "clear affirmative action" for each processing operation
Adhering to tax regulations when handling customer finances
Avoiding guilt by association, which means watching over any APIs or providers the company may be involved with
Utilizing a VoIP contact center is key to meeting those guidelines, as it allows recording all operations, storing data adequately, and getting informed consent. If you want to avoid guilt by association, you will need to review the security provided by each VoIP supplier. And that takes us to the next point.
Security and reliability
Just like with healthcare companies, the finance sector is a sensitive area of operation. After all, financial health is only second to physical health. When it comes to contact centers, traditional landlines are vulnerable to eavesdropping and wiring.
A VoIP contact center, however, allows the implementation of security protocols such as encryption while also maintaining Session Border Controllers (SBCs) to ensure security when the call enters the PSTN (or traditional landline) space.
A reputable VoIP provider will also provide backup measures for all data and redundancy for their systems to avoid outages.
Risk management
With great power comes great responsibility. The finance sector, including banking and insurance, faces numerous threats stemming from the nature of their operation. You can read more about that in this article, but the main scenarios that a SaaS finance company needs to address are:
Disputes regarding orders, product fulfillment, customer satisfaction, etc.
Lawsuits for several reasons, including contracts, patent or copyright infringement, supplier or distributor disputes, and so on
Risks because of poor treatment of employees, actions done by a worker on behalf of the business, etc.
Investigations by the government or other regulatory bodies
That is where the previous heading on security and reliability joins the ability to record and store all conversations and interactions with your customers.
In a nutshell: using VoIP technology allows recording and storing interactions with your customers, which enables complying with existing regulations, and, in turn, improves the risk management of a SaaS finance company.
VoIPstudio for SaaS finance companies
VoIPstudio is a cloud-hosted communications platform based on solid infrastructure that's designed to enable flexible yet secure connections between users, wherever they are. Security sits at the heart of our solution, and we adopt a multifaceted approach towards ensuring our customers' security and peace of mind.
In financial companies, the focus on security is really important, as they have a lot of sensitive data that must not be visible to anyone. That's why VoIPstudio offers a robust and secure service.
We perform regular testing, scanning and audits on our infrastructure, and provide our customers with transparent information with regards to our security and privacy policies. We also ensure that our network, systems, and applications are fully protected.
However, technical capabilities, while necessary, are not sufficient. VoIP security requires cultural practices and clear supporting processes. Security starts at home, so we ensure that all of our employees adhere to company-defined processes and audit trails to ensure account integrity and to ensure there is no unauthorised access to data.
VoIPstudio is also certified by the UK Government Ombudsman, under the Information Commissioner Office and meets the upcoming requirements of the EU General Data Protection Regulation (GDPR), meaning that our customers can rest assured we adopt and meet not just current requirements, but also regulations as they evolve.
Data centres and user integrity
Security also requires a robust system and operations. All calls made over VoIPstudio are routed via three data centres in the UK and US, which not only ensures better routing of calls but, but also provides a robust network with instant disaster recovery in the event of any unforeseen event so that your business can continue to operate.
All of our data centres are ISO 27001 certified, which ensures the highest possible standards of data security. On the other hand, the physical security of our data centres is also guaranteed by the following aspects:
Rooms secured by at least two mechanisms
Limited employee access
24/7 on-site security
Failing storage components are subject to a procedure before disposal, approved by the Ministry of Defence.
VoIPstudio also ensures that the confidentiality, integrity and availability of customer data is protected through permission-based controls that restrict access, as determined by the owner. Our solution enables end-to-end security from human access to data centre integrity right through to strong technical controls and technologies throughout our network, ensuring that our customers can rest assured that we are dedicated to guaranteeing the security of our VoIP communications solution.
Hosted VoIP solutions are becoming the dominant means of enabling business communications. It is a flexible, secure and scalable solution that will give you peace of mind in your business.
If you want to know more about security in VoIP services, we recommend you to read our Ebook, which goes into more detail.