Communication is the lifeblood of everyday operations in any business. Like most businesses, you may use several different channels including email and even social media. But voice calls remain the cornerstone for companies of any size, big or small. Imagine what would happen if your phone system went down for an hour in the middle of a busy day. Hard to think about, isn't it?
In years past, the most reliable business voice communication channel was through landlines. Today it is no longer the case. Most organizations have upgraded to VoIP with others starting that journey every day. You might have heard that VoIP is better than landlines or that VoIP lets you make free calls. Others might say that VoIP is not secure and that you need to stick with landlines for now. Reality is that majority traditional landline providers already use VoIP on their backbone network to deliver phone service.
All the contradictory information can be overwhelming but you also want to be sure that you're making the right decision for your business. That's why we have put together this comprehensive beginner's guide to VoIP and how to get started with using it. If you don't consider yourself to be a tech-savvy person, fear not. This article will decipher all those acronyms and jargon for you! So let's dive in.
What is VoIP?
Let's start right at the beginning. What exactly is VoIP and what do people mean when they talk about VoIP technology or VoIP phones? VoIP stands for Voice over Internet Protocol and it refers to any voice call that uses the internet instead of dedicated copper wires like a landline. If you're ever used Skype or FaceTime to talk to a friend or family member, that's a VoIP call.
You can make VoIP calls from most devices that have an internet connection, it's one of the biggest benefits of switching to VoIP. You can use VoIP on your mobile phone, on a laptop, or on a desk phone that supports the protocol. Most telephone carriers around the world have upgraded their networks to use VoIP over the last few years and some have even announced a cut-off date for the old PSTN network (analog landline calls).
How does VoIP work?
Now, you know that VoIP means making calls over the internet. But how exactly does it work behind the scenes? To understand that, let's take a look at how analog phones used to work.
How the PSTN works
In the traditional phone system, every single phone is connected to the network with copper wires and circuit switches. When you call someone, the call is routed through the wires and switching centers to the recipient's phone. While human operators used to connect two wires to connect phones for a call, it has long since been replaced with automatic electronic switching.
However, there is a limit to how many calls can travel over the same stretch of network and the PSTN was also found lacking when it came to evolving business communication needs.
How VoIP works
VoIP is similar to the landline on the user end (the process of making and receiving calls is similar) but the technology differs behind the scenes. VoIP uses packet switching instead of the traditional circuit switching technology. It means audio signals are converted to data packets, then transmitted over the internet (no copper wires here!) to the destination. The packets are converted back to audio signals so your recipient can hear what you said.
It may sound complicated but it all happens in a few seconds. Packet switching offers many advantages over the old system:
VoIP calls use the same network as your email, documents, images, and video content. So there's no need to create or maintain separate networks for voice calls and the rest of your data.
Once the audio is converted to data packets, they can be routed independently of each other. So packets will take different routes to the destination, depending on network congestion, available bandwidth, and other factors.
Packets with voice content are treated similar to other data packets, except they often have higher priority so your calls remain stable enough to have a conversation in real-time.
Business VoIP services
VoIP calls can be grouped into two main groups – consumer and business VoIP. Consumer services like Skype are easy to use for individuals making personal calls. They are often free, requiring no payment from end-users. As long as your friend has a Skype account, you can call them from any internet-connected device.
But they have certain limitations which mean businesses cannot use them.
While Skype calls are free, both people on the call need to have Skype for this. It's sufficient for personal use but unsuitable for business use.
Consumer VoIP services generally use a freemium model where basic services are free but others need payment. It means companies cannot rely on such services as there is no recourse should the network stop working for any reason.
Users can make audio and video calls, message other users and have group calls between friends. However, they cannot integrate with other enterprise tools or use enterprise features like call recording, toll-free numbers, etc.
Consumer VoIP services often use proprietary protocols, which means other VoIP services cannot connect to them. Businesses have to rely on the vendor to keep the network secure as the protocols are not subject to external scrutiny.
Consumer VoIP does not offer service level agreements or minimum quality levels. Users don't have a lot of support if an issue arises.
It quickly becomes apparent that businesses need dedicated enterprise-level VoIP services. Unless you are a solo entrepreneur and intend to remain that way, your business will start to hit the limits of consumer VoIP capabilities.
Great! So VoIP is an improvement over older analog phone systems. But how do you upgrade or start using it? Organizations can implement VoIP by setting up their PBX (Private Branch Exchange) and using SIP (Session Initiation Protocol) trunks or purchasing hosted VoIP services from a third-party vendor.
IP-PBX and SIP trunks
Some large companies prefer to create and use their system for voice calls. It involves buying hardware (PBX, SIP trunks, IP phones), configuring the software, and maintaining control over all aspects of the VoIP system. This option allows companies to retain control over the system and will cost less per call over time. However, it requires extensive capital investment at the start and you also need to have the in-house expertise to maintain the system or hire new staff.
The other option is to use hosted VoIP services from a vendor. Most businesses prefer to go down this route because:
It is less expensive
There is no need to buy hardware or software licenses
The vendor takes care of quality, security, and software updates
There's no need to hire new staff or waste employee time in fixing issues
As it is delivered as a service costes may addapt to business needs
How to make VoIP calls
A crucial aspect of upgrading to new technology is training users to use the system. An amazing new technology can fail spectacularly if your staff doesn't know how to use it or it's too difficult to understand. Fortunately, VoIP calls are no different from traditional calls, as far as users are concerned.
If your staff is familiar with office phones, you can replace existing hardware with IP phones that work with VoIP. They look and work similarly to a standard office phone with a screen and several buttons for numbers and functions. The user experience of making a call or receiving one does not change at all.
One big advantage of using VoIP is that you may not need as many desk phones as you used to. Since you can make business VoIP calls from a computer or mobile device, some of your staff will be glad to ditch the desk phone altogether. If you have employees working from home, they can make calls using the computer or a laptop. Your sales team can make and get calls on their mobile phone and not have to worry about missing calls when they're on the road.
What you need for VoIP calls
One reason why many businesses use hosted VoIP services is that the provider will buy and maintain most of the hardware you need for the phone system. They will deliver phone services and all the features you sign up for. You just need to have IP phones that can work with VoIP technology.
Although specifics will vary depending on the organization, a general list of equipment you need for VoIP will include:
IP desk phones for those employees who need them, including managers and C-level executives
An app to make VoIP calls from a mobile device (phone or tablet)
Download and install the VoIP app on all your computers so staff can make/get calls
Analog telephone adapter (ATA) for those analog phones that you would like to retain for legacy services like fax. This is just in case your VoIP provider does not support fax-to-email.
That's pretty much all you need in terms of new hardware. VoIP phones are available for as little as $50, so you can find a model that works for your budget.
However, since VoIP uses your internet connection to route calls you may need to test and upgrade your network before launch. Every VoIP call you make needs bandwidth on the network and a fast internet connection for high-quality voice and video. Making concurrent calls means you need even more bandwidth. Note nowadays FTTH broadband connections allow from 50 Mbps to 600 Mbps and VoIP call require less than 1Mbps so many concurrent calls can be handled.
But it is always good to review and upgrade business internet plans for faster speeds and more bandwidth. You may also need to replace aging network hardware like modems, routers, and switches. If you are using VoIP over WiFi platform it is also suggested to make sure that propper WiFi coverage is guaranteed and also concurrent devices for each access point. Most vendors will help you assess the existing network and offer suggestions on how to improve it to support VoIP.
Is it free?
One of the first things anyone hears about VoIP is that it's free. It can be hard to believe but it's true for many consumer VoIP platforms. These services generally allow users within the network to make free calls to each other. But calling a landline or mobile phone comes with a fee.
Similarly, there are a few free business VoIP options but they cater to a very limited userbase. They're typically intended for really small businesses like freelancers and startups that cannot afford to buy expensive calling plans or VoIP phones. Most companies will soon outgrow the limitations of free services and sign up for a more robust enterprise plan.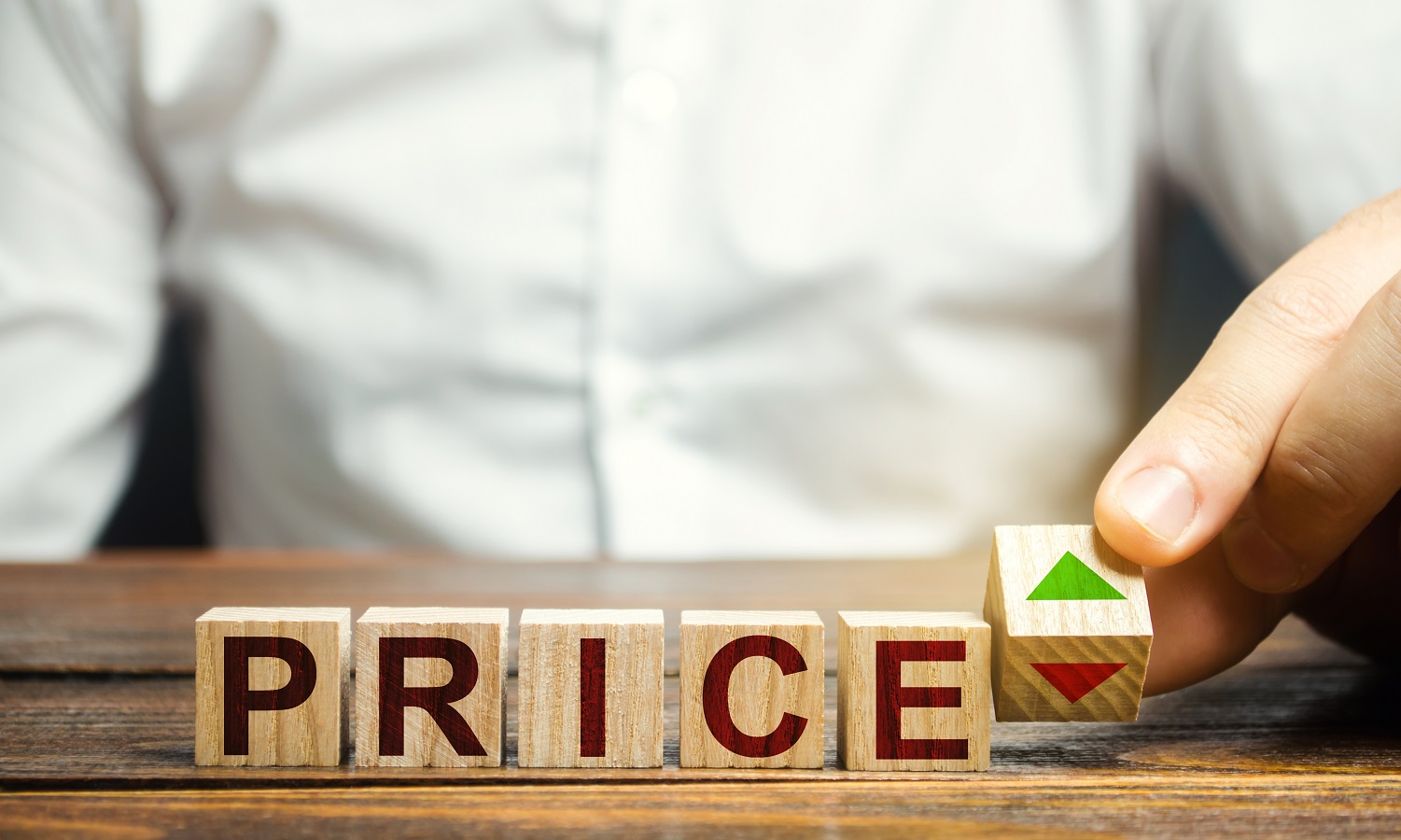 So business VoIP is – strictly speaking – not free as you need to pay a periodic subscription fee and also per call if you opt for pay-as-you-go plans. However, compared to traditional phone plans, VoIP calls are very inexpensive. Many businesses find their phone bills drop to 50% or even less than what they used to pay their phone carrier.
If your business needs to make international calls, then the savings start to add up. Long-distance VoIP calls cost a fraction of the price of traditional calls. That's because the data packets travel over the internet for the most part. You're only paying for the time the call travels on the PSTN which is quite small.
Pros and cons of VoIP
Now you might be thinking that VoIP sounds too good to be true. The technology does come with a few downsides, though none are truly dealbreakers when it comes to upgrading.
High-speed internet
For instance, VoIP needs a robust internet connection with high speeds. You cannot have eligible and high-quality VoIP calls with dial-up. Many companies find they need to upgrade their network or replace older equipment to get ready for VoIP.
However, getting started with VoIP is quick, easy, and inexpensive. Plus upgrading your network infrastructure will provide benefits to all the enterprise systems that rely on your network to function.
911 calls
Back when VoIP first started gaining traction, contacting emergency services was an issue. Unline landline numbers that have to be associated with a location, VoIP devices can be used anywhere. So when one of your employees makes a call, they need to give the operator an address.
Fortunately, VoIP vendors now have the option of E911 which is the VoIP equivalent of traditional 911 calls. Users can provide an address when adding a new VoIP device or endpoint which can be passed on to emergency services.
Legacy services
Modern VoIP services may not work with legacy systems like faxing or building security systems. So if you need to use such systems, you may corsscheck that your VoIP provider supports this service over ATA devices and if not maybe hesitate to switch. Note that you can also always retain one or two landlines for your office which still work with these legacy systems. Alternatively, some providers offer digital faxing features that let you send and receive faxes directly in your inbox.
As you can see, there are a few cons associated with VoIP but they can all be negated with some planning. VoIP is such a huge improvement over analog phones that you won't regret upgrading to it.
Cost savings
Strictly speaking, you only need a monthly plan and a few IP phones to get started with VoIP. That's not very expensive for most businesses. The savings from not having to sign a maintenance contract, prepay for a specific number of lines or resources, and inexpensive international calls will quickly make a difference to your budget.
High-quality audio and video
While older VoIP calls were notorious for quality issues, today's VoIP is on par with – if not better than – landlines when it comes to audio quality. Most VoIP services also offer group video calls and conferencing features which means you can have meetings or conduct training sessions without the need for travel. Amid the current pandemic, that's no longer a perk but a necessity.
Remote working and mobility options
Over the last couple of years, it has become apparent that employees can work effectively even from home or a coffee shop. Most businesses are now offering staff the option to work from home or follow a hybrid model when workers come to the office a couple of days every week. You need a phone system that's flexible enough to accommodate such work models.
VoIP allows your staff to work from anywhere – from their home, from a hotel room, or even an airport. You can connect any mobile device to your work number and never miss a customer call again. Many companies acknowledge that the days of everyone working in an office for 8 hours, 5 days a week is effectively over. Business VoIP services will help you recruit and retain staff as you offer them the flexibility of remote working or telecommuting.
Business VoIP Features
Once you start reading about VoIP you start to realize that these systems offer so many features. It can be overwhelming and you may not know which ones are useful for your business. While the exact feature set will depend on your company, there are a few that will be useful to you and your staff.
Auto-attendant
Auto-attendant is one f those features that most customers expect from a large organization. Most small businesses don't have this feature as it was quite expensive. But most business VoIP services include this option in their plans. You can use this feature to:
Route customers to the correct department or person based on their queries
Provide answers to common questions such as account status and order tracking to free up agents who can then handle more complex issues
Automatically redirect callers to voicemail or an alternate employee when someone is unavailable to take the calls (vacation, out sick, busy in a meeting, etc.)
Call recording
Recording calls is a valuable training tool for your employees. It can be helpful when onboarding new workers so they can learn from more experienced teammates. You can listen to recorded calls for performance reviews or provide coaching for those who need it. You may also want to record calls in case of customer disputes or any issues relating to contracts, product delivery, etc. Additionally, some industries are required by law to record calls for compliance. VoIP services generally offer this feature so you don't need a separate system for it.
Unified communications
VoIP services are often a launchpad for unified communication (UC). You no longer need different apps, software, and devices to communicate with co-workers. The same platform – usually VoIP-based – can integrate voice calls, video calls, group calls, conferencing, instant messaging, screen sharing, document collaboration, and team chat.
Integration with enterprise tools
Like most businesses, you probably have several enterprise systems working together to manage customers, sales orders, and other business processes. VoIP integration with such tools can be invaluable to your company.
Imagine if your support staff can pull up a customer account based on the phone number they are calling from. A salesperson can call a potential customer from within their sales app. Once the call is complete, their notes are automatically attached to the customer record along with the date and timestamp.
This kind of integration can help your business work more effectively and save valuable employee time.
Backup and security
What happens if you lose power or the internet in the middle of the day? Since VoIP needs both to function, you should always consider a backup option. A cost-effective way for small businesses to have a backup is by forwarding calls to a mobile number or an alternate site if need be. That means your staff can take calls from their home or move to a different office and continue working.
Security in VoIP services is also a concern. Since your voice calls use the same network as your email, they are vulnerable to external risks (spam, call fraud, eavesdropping, etc.) You need to implement security protocols on your network and also verify with the provider that they use encryption and other tools to protect your business calls.
Does your business need VoIP?
The answer is a resounding yes. For most businesses, VoIP has become an essential tool and is no longer a luxury. Now that you know more about VoIP and how it can help your business, you can make the right decision for your business as well.