What is a Softphone?
If you read about VoIP, you've heard of the term softphone. But what exactly does a softphone mean? How does it work? A softphone is software-based, as opposed to an actual physical piece of equipment that sits on a desk somewhere. Softphones are lightweight applications that allow you to place calls through your preferred VoIP service provider.
Softphones have the typical phone interface and allow users to enter phone numbers via a virtual keyboard, mouse, or a physical keyboard. They're available for several platforms including Windows, Linux, Android, and iOS. There are many apps available for mobile operating systems. Some are even integrated with the device's usual calling interface. If you use a softphone on desktop computers, you will also need a headset or speakers and a microphone for conversations.
At VoIPstudio we allow our customers to use any 3rd party or free softphone but we have developed our own softphone which is available under different platforms: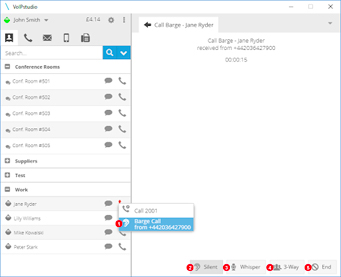 MAC / Windows / Linux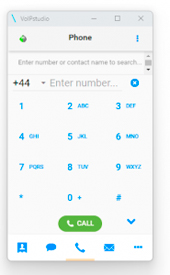 Browser extension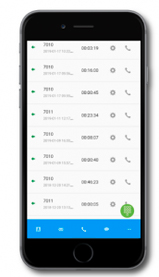 Smartphone iOS & Android
VoIPstudio softphone features
VoIPstudio has developed its own softphone app based on customers' requirements to better fit their needs. This is how we learn about the most interesting features and how we keep improving our app based on our customers' feedback. Below you can find what we believe are the most relevant features of our softphone:
Making and receiving calls
Drop down to easily select the call presentation number for outbound calls.
Dynamic caller ID based on the destination country.
Anonymous calling.
See contact details or queue name for incoming calls.
Auto answer support.
Call history.
Call handling
Easy call transfer, blind & attended.
Mute, hold or call park.
Start-stop call recording.
Multiple call handling using tabs.
Three-way conferencing and merge calls.
Active call menu that allows monitoring call info.
Call tagging.
Unified communications
Internal chat.
Video conferencing.
Screenshare.
File sharing.
Conference rooms for chat, calls, and video.
User presence and call status, see who is online and monitor if they are busy or free.
Barge-in tool for agents induction and call quality control.
Group call pick-up.
External chat web add-on
Allow your customer to contact you using the online chat button under your website. Your employees will receive the chat on the VoIPstudio app.
Softphone settings and user settings
Available under several languages EN, ES, DE, PT, PL, BR
Quick access to user settings.
Login and logout from queues.
Contacts
Contacts sorted by groups and labels.
Private and company contacts list.
See contact name for inbound or under call history.
Troubleshooting tools and customer support
Generate tickets directly from the app to contact support.
Access to call info details and other troubleshooting embed tools.
CRM integration
Your CRM may have its own softphone. For example, Taxicaller or Zoho CRM have their own softphones, so using the integration between CRM and VoIPstudio will provide additional features like:
Click to call from CRM.
Call handling under CRM platform.
Inbound call notifications inside the CRM.
Automated activity log.
Click to call from browser or Windows clickable links
You can use VoIPstudio as your default option for Windows Tel links. Also, it can be set up to recognise phone numbers while browsing the Internet. This way users only need to click on a number to trigger outbound calls.
Other features
Review voicemails.
Send/receive SMS and fax.
Mobile version vs desktop version
Not all features may be available under the mobile app or browser extension. Mobile phones can have limited capabilities and unstable network environments; this may cause some features not to be available under such scenarios.
Benefits of using VoIPstudio softphone
Savings
Save hardware costs, so no need to buy desk phones.
Quick and easy new employees enrollment
Easily set up the phone service for new users. Just enable the extension and they can start working from a laptop or smartphone.
Perfect for remote workers
Employees just need an Internet connection to access the business communications platform. It is easy for them to make and receive calls from devices that better fit their needs at any given time and place. They can just use the mobile app or computer desk softphone.
Keep your personal number private
Many employees need to use their own phone while they are working remotely or from home. Using a softphone may facilitate the use of these personal devices while preventing sharing private contact details with customers.
Scalability – grow as you need
It is very easy to extend the service to new employees and it is also easy to remove users or numbers. Pay just for what you need at any time.
Secure communications
Our softphone encrypts communication data to prevent unauthorized access to your info and your calls.
Third-party SIP devices and softphones allowed with VoIPstudio
Third-party softphones may provide additional features and a different look and feel to improve the end user experience. VoIPstudio allows any generic SIP phone connection, so customers can also benefit from their specific features.
Desk phones
Using desk phones will ensure your communications are always ready and remove the need of turning on a computer. A desk phone will always ring for inbound calls and it is ready for you just to grab the handset and call.
Cisco CP-6841
Based on SIP, the Cisco 6841 is budget-friendly. It's an easy-to-use IP desk phone with multiplatform support for third-party hosted deployments. Basic and Affordable IP Phone for Business or Home Office.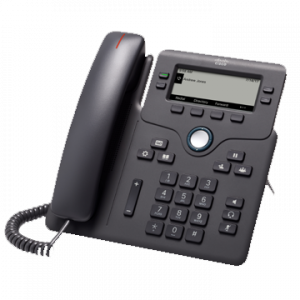 Snom D315
Snom's D315 desk phone supports up to 4 SIP accounts and features a backlit graphical 4 lines display.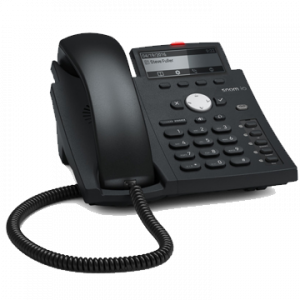 Yealink T19PN
The new Yealink T19PN is an entry-level IP phone that offers features and performance normally associated with much more advanced phones.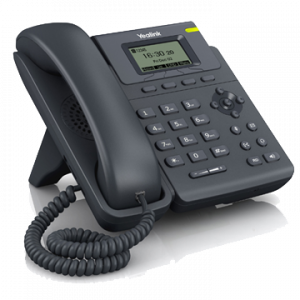 Wireless VoIP phones
Wireless phones provide additional mobility inside the office. You can walk around the office while on call to find any document or product your caller is interested in.
Yealink W60P
The Yealink W60P SIP cordless phone system combines quality, reliability, and flexibility to offer users a scalable, efficient communications system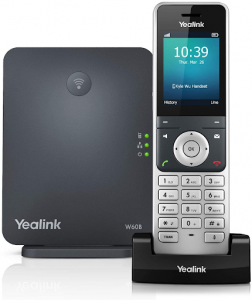 3rd party softphones
Using a MicroSIP softphone may allow customers to run several instances of the softphone. So you can have many different phone extensions running under one single computer. On the other hand, Zoiper may provide some advanced features, local contacts access, and redesigned look and feel.
What softphone should I use?
Don't make the mistake of paying for an app when there's a free alternative that meets your requirements. On the other hand, free apps don't come with customer support. When something goes wrong, you're going to be left on your own to troubleshoot problems. What is right for your organization may not work for another one.
The VoIPstudio softphone has the most common features and much more at no extra cost. Take a look at our VoIPstudio Softphone user manual so you can start trying it right now. If you have any problems configuring it, you can check how to solve the most common problems in the configuration of the VoIPstudio Softphone desktop application.
If you haven't started using VoIPstudio, check out our 30 days free trial or contact us at VoIPstudio.