What's the most important thing any business needs to succeed? Customers! Your sales teams are invaluable when it comes to getting and keeping loyal customers. Unfortunately, sales teams spend very little of their time actually selling and closing deals. Many salespeople spend more than 50% of their time in admin work such as scheduling meetings, updating contact lists, and chasing down prospects. 
So how can you help your teams achieve record-breaking sales? Equip them with the best sales apps you can. These sales apps can help your teams be more effective, productive, and successful. 
Sales productivity apps 
Simply put, any app or so after that helps your sales team do more in less time can be a sales productivity app. However, we can group most of these apps into 4 categories:
Apps that help your sales teams to save time by automating repetitive tasks

Apps that streamline and optimize sales processes

Software that improves communication, both internal and customer-facing

Services that integrate the sales team with other departments like product development or technical support
How to choose a sales app
Selecting the best sales apps to use for your business can be difficult. There are so many out there! A quick search will give several lists of the top 50 or top 25 best sales apps but not every business needs them all. The key is to choose a handful of key apps that will help your sales teams in particular.
For example, if you already have a CRM app then you probably don't need another one. But if you don't then consider starting with that. Here's a quick process to help you select the best sales apps for your business:
Identify areas of improvement
Your sales teams may already use several apps for their work. See if you need to replace any of them with better versions. You should also evaluate your complete sale pipeline to see where your teams need help. 
For instance, are they spending too much time traveling to meetings or trying to track down the best contact information for a prospect? Then consider a video call app like Zoom to schedule online meetings or a CRM app for customer management. 
Take a look at what you can afford
The previous step may give you dozens of apps you can use. Your next filter should be budget and pricing. Take an honest look at your budget and see what you can afford to pay. The best app in the industry need not necessarily be right for you if it costs more than you can pay. Pricing models tend to be similar across SaaS (Software as a Service) apps so you should expect to pay a modest sum each month.
Also, keep in mind your total budget for this initiative. While each service may only cost a few bucks, use too many and the total quickly gets bigger. You may also want to focus on 1 or 2 apps at a time so you can integrate them with current tools and see if they offer positive results.
Always test drive the app before buying anything
Most sales apps will have a free trial or demo version for your teams to play. Test drive it fully within that period so you know how it works. Use data to see whether it's useful for your teams or just another gimmicky marketing tactic. The free trial is a good way to choose which of the apps you shortlisted is the best for your business.
Best sales apps to consider
No matter which type of app you are considering, chances are there are dozens of options on the market. Some are geared towards general productivity which you can customize for sales use while others specifically target sales issues and processes. If you're looking for the best sales apps, here are a few you should consider:
1- Scheduling apps
A salesperson's time is often filled with meetings, product demos, sales closing, and client discussions. You need to schedule them with clients and teammates, all while ensuring there are no time zone conflicts. 
Calendly can help your team schedule meetings with ease. It uses a simple and intuitive interface to schedule different types of meetings. Calendly can integrate with your existing calendars like Google or Microsoft and allows you to cap the number of meetings in a day. You can schedule extra time before and after a meeting as well. It's a robust scheduling app that's a must-have for your sales team. Share your link and allow prospects to schedule a meeting that's convenient for them.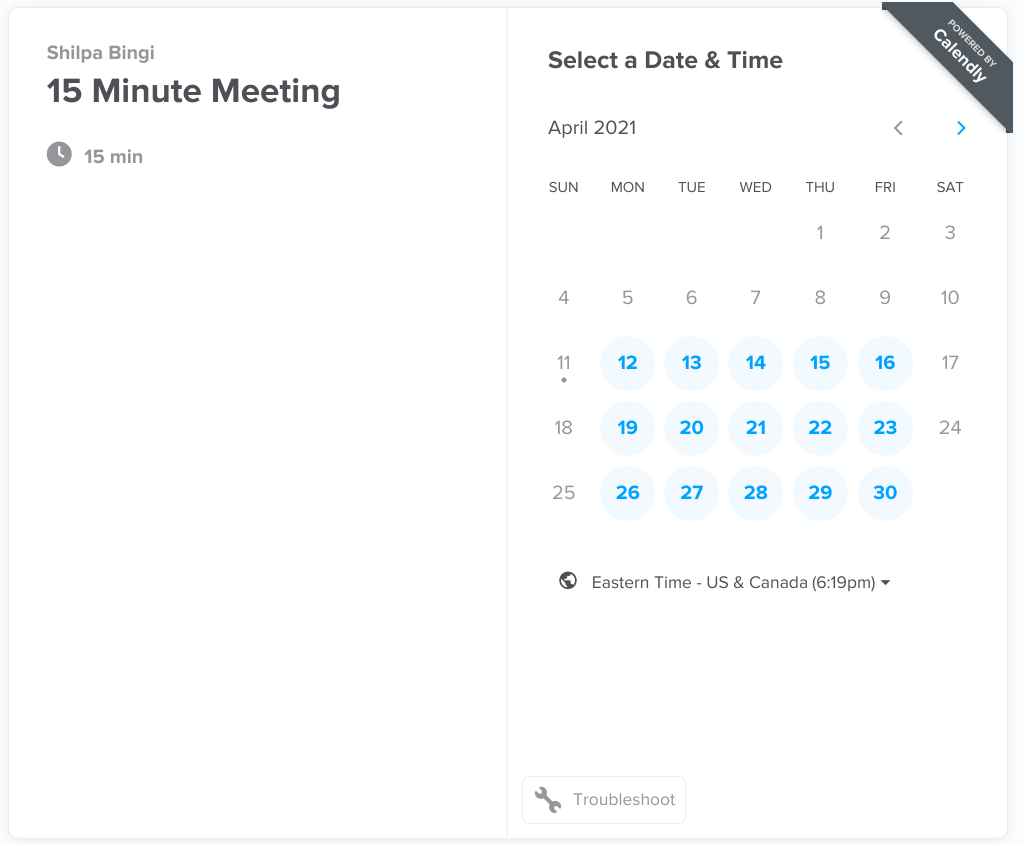 2- Communications system – VoIPstudio
Can your sales teams function without a good communication system? VoIPstudio brings together multiple channels on a single platform that's easy to use. Whether you need a phone call, instant message, group video call, or email, access everything in one place. There's no need to switch between multiple apps or worry about reaching clients when you're on the road. 
The best part of using VoIP is integrations. Your phone system can integrate with other business tools like your CRM app. Suppose your team uses Salesforce CRM. Integrate VoIPstudio so you can call customers directly from Salesforce. You can also screen incoming calls for leads and contacts. 
There are other, simpler integrations as well. If your team uses the Chrome browser, use the VoIPstudio extension to make and receive calls from your browser! A robust communications system is necessary for both your internal and customer-facing interactions.
3- CRM app – Copper CRM
Is your customer database a mess of outdated information or incorrect data? A good CRM application like Copper CRM will help you wrangle everything into order. Copper integrates with Google apps, so all your emails and customer interactions are in one place. Why should your sales team spend time on data entry or admin tasks when they should be focused on selling? It can also remind salespeople to follow up with prospects and send automatic reminders. From sales forecasts to pipeline summaries, view everything you need in the easy-to-use dashboard.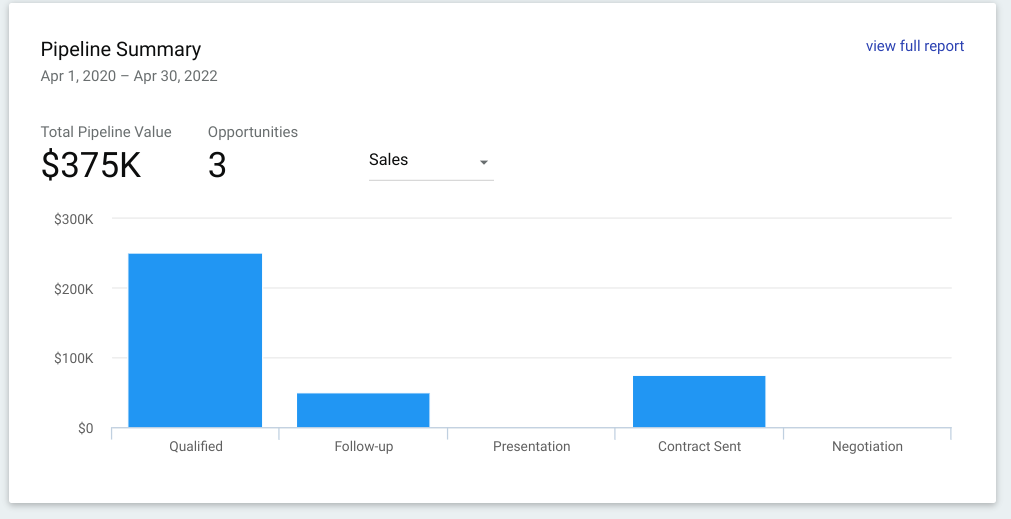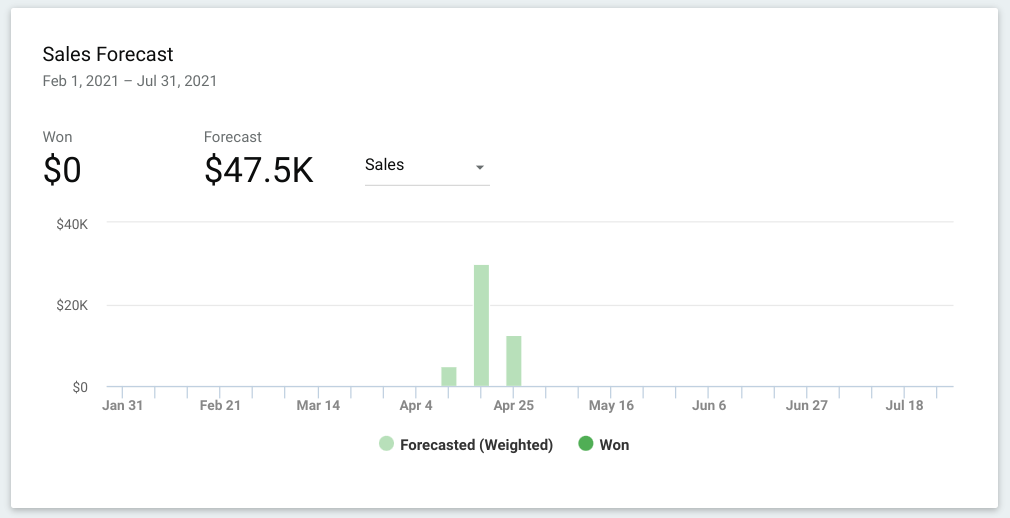 4- Email automation – MailChimp
Email plays a big role in sales processes. Everything from marketing content to convincing clients to schedule a demo happens over email nowadays. But is sending out repetitive emails really the best use of your sales team's time? 
Let MailChimp help by automating email processes. Use templates to generate emails for different clients and personalize them instead of sending the same stale email to everyone. Make an impact on customers without having to spend hours crafting and sending emails. While there is a free plan, you can upgrade to the paid plan for $9.99 if your business relies on email communication. 
5- Video app – Zoom
Thanks to the pandemic, most sales teams are working from home or conducting virtual meetings. Even product demos and sales pitches are happening online. Online sales and digital communication channels are skyrocketing. 
A video app like Zoom is invaluable to any business and will continue to be useful long after the current global crisis. Many companies are planning to continue work from home for their employees and in-person meetings may well become rarer. In that case, equip your team with the best-in-class Zoom video technology.
6- Time tracking – Hubstaff
Time tracking is crucial for sales teams. A good time tracking app like Hubstaff can help your sales team stay on track and help you run payroll. It can help you run payroll, manage employee time off, and generate daily timesheets. You can even monitor employees to ensure work gets completed in time. Like most other apps on this list, Hubstaff plans range from free all the way to $20 per month per user for large businesses.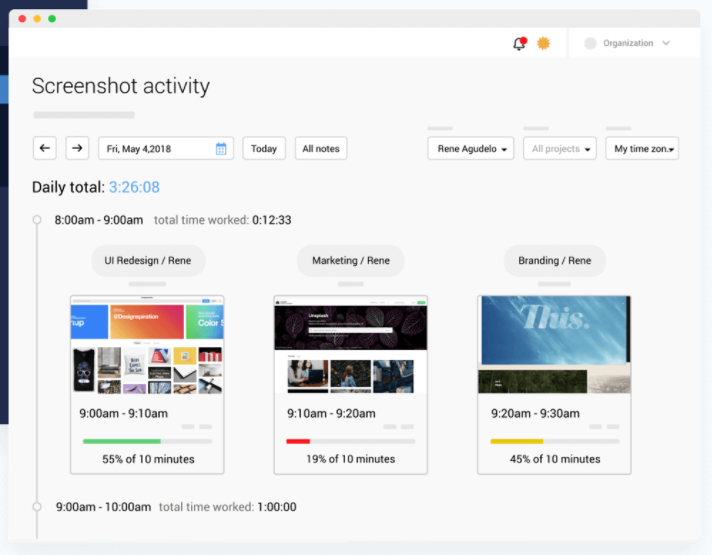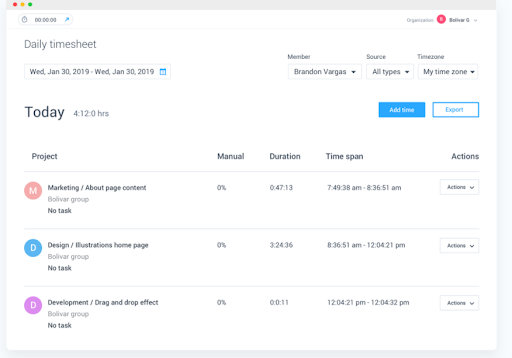 7- Project management – Basecamp
A sales department may have 2 or 20 people. Basecamp is the perfect choice to manage projects across the organization. With built-in team chat and file sharing, project tasks are all in one place for the entire team. Keep an eye on deadlines, upcoming tasks, and meetings to make sure projects are completed successfully. Unlike similar apps, Basecamp does not charge on a per-user basis. The business plan comes with unlimited projects, unlimited users, and clients, making it perfect for a growing business.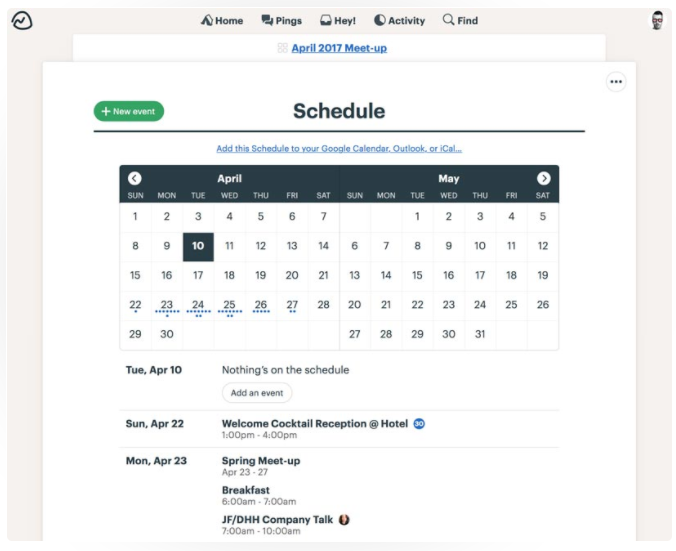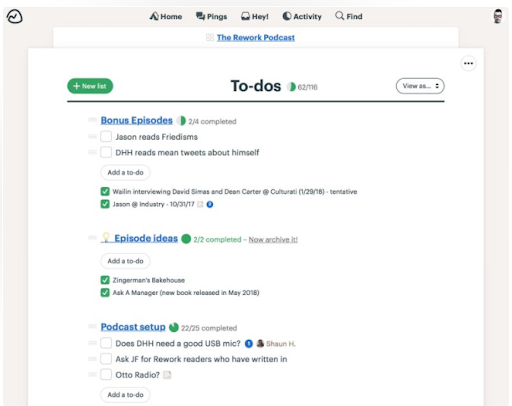 8- Proposal app – Proposify
Most of your customer interactions start out with a proposal and/or demo. An app to quickly create, track, and modify proposals is an invaluable tool. Proposify helps you do exactly that. From interactive quotes to sharing documents with prospects, use the service to manage multiple clients/projects.
Your sales team's job is not done once the client says yes to the proposal. The next step is getting them to sign on the dotted line. Unless you have clients who actually like printing out contracts, signing them, and then sending them back to you, you should try an electronic signature service. 
Thankfully, Proposify includes the option for electronic signatures as well. So your team can handle everything from the proposal stage all the way to getting the contract signed in one place!
Proposify has several advantages:
Takes less time to complete and sign

Makes it easy to store and retrieve proposals

Reduces the need for printing, supplies, and paper
Every service on this list has multiple alternatives. But this list rounds up some of the best apps in each category and is a great place to get started!