VoIP phone service is a feature-packed phone system that allows businesses to make and receive phone calls over the internet. This robust system allows companies to present a professional image with enterprise-grade features such as IVR, ACD queues, ring groups, conferencing, voicemail, instant messaging and more. Even better, all these features cost a mere fraction of the price of a conventional phone system.  
Once you have a better understanding of VoIP phone numbers, you'll be ready to get started with VoIP phone service. Here, we explore the basics of VoIP small business phone service then describe how to get a VoIP phone number and the step-by-step process for getting started with VoIP phone service. 
What is a 

VoIP Phone Number

?
A VoIP phone number looks and functions exactly like a normal phone number but identifies a user on the IP network, rather than the PSTN.   
Nevertheless, there are many differences between VoIP phone service and a regular phone number, such as: 
VoIP Phone Numbers are Not Device Specific
Virtual numbers are not tied to a specific device. Instead, they are associated with the user. As a result, the number can be used to make or receive calls on multiple devices such as softphones, PCs, phones, tablets and even regular analog landlines (with an adapter).  
VoIP Phone Numbers are Location Independent
VoIP numbers are not restricted to a specific geographical location.  Businesses generally use this capability to have a local number in certain markets, so that customers do not have to pay long-distance charges. 
VoIP Phone Numbers are Mobile
VoIP phone service is mobile by nature. A user can make a call even if they are traveling internationally or do not have access to their regular phone. It works for receiving calls as well so that callers can reach a user on any device that is using the same VoIP number. 
What Features Can I Get with 

VoIP Phone Service

?
VoIP phone service comes packed with a host of features that allow businesses of all sizes to establish a professional phone image.  
IVR Menu

 – 

Allow

 customers to locate the appropriate party with custom IVR prompts quickly. 

 

ACD Queues

 –

R

oute calls to pre

–

configured queues based on specified rules.

 

Ring Groups

 – Ensure the correct party can be reached by creating custom ring groups.

 

Voice Mail

 – Assign voicemail boxes for each employee.

 

Conferencing

 – Create virtual conference rooms that support unlimited 

users.

 

Call Recording

 – Record and save phone calls for future reference.

 

Music on Hold

 – 

Customize

 musical interludes for guests to enjoy during hold times.

 
How to Get 

VoIP Phone Service
Getting a small business virtual number is a relatively straightforward process that shouldn't take more than a few minutes. We make it easy for anyone to get a free VoIP number to start making/receiving calls over the Internet. VoIPstudio is a hosted VoIP service that offers numbers in over 4000 cities worldwide and is a great option to showcase the process of obtaining and setting up a VoIP number. 
Create an account at VoIPstudio
Before you can get a VoIP, number and start making calls, you need to create an account at VoIPstudio. Our VoIP phone service offers a free 30-day trial 
Signing up for a VoIP phone service account requires nothing more than your first and last name, a unique password, and your email address. 
The free trial comes with all the features that are included in the paid version; it is not a restricted plan. The best part is there is no need to provide a credit card to try the service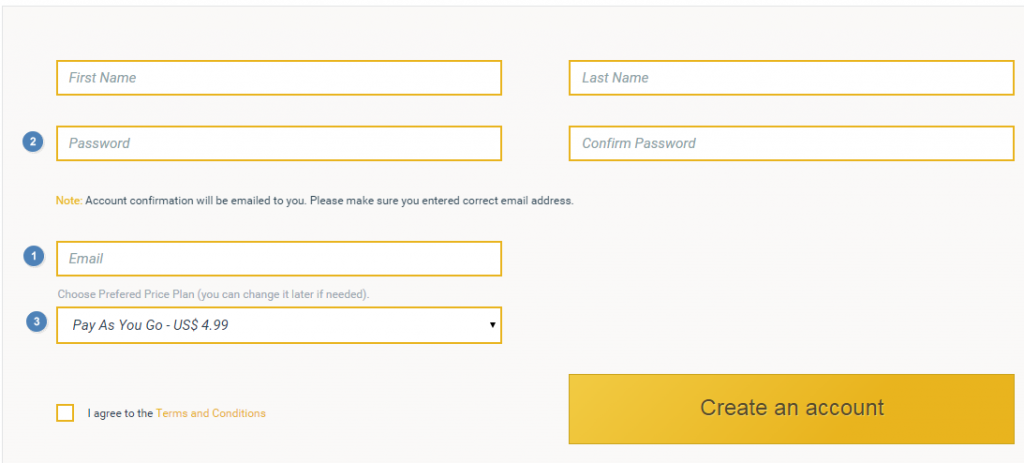 Important information that you will need later include the email address you registered with, as well as the password. You can choose any price plan at step 3, since the first 30 days are free and don't require you to pay for anything. 
An email will be sent to your account for confirmation, after which you can log in to VoIPstudio's website. 
Get Your First free VoIP Phone Number
When you log into your account, the interface can be initially overwhelming to new users. What you're looking for is the 'My account' module at the top. When you first log in, it will not show any inbound numbers or phones, and the module will look like this: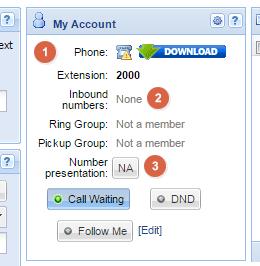 Once you get your first VoIP number, it will show up under Inbound Numbers (label 2). After you have installed the softphone application, it will show up under phone (label 1). 
Number presentation (label 3) shows how caller ID will display your number to the other party when making a call. 
To get your VoIP number, click the Administration button at the top right corner.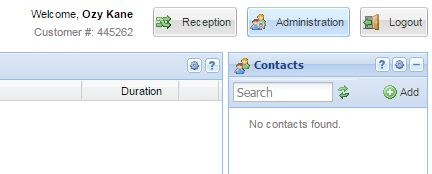 When the administration panel opens, click the Inbound Numbers panel at the extreme right. After it expands, you can click the add button, which opens a pop-up window where you can get a free UK number to get started. .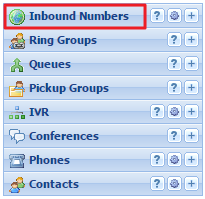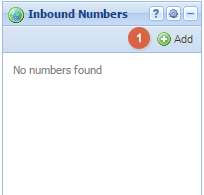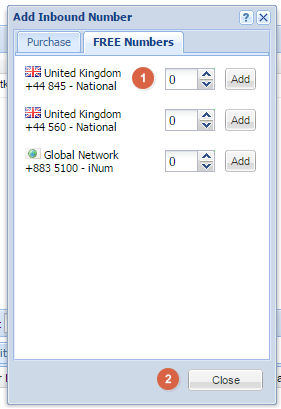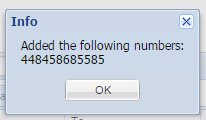 At this point, you can also purchase a number from over 4000 cities across the world offered by VoIPstudio by clicking on the Purchase tab. Your VoIP number will be assigned immediately.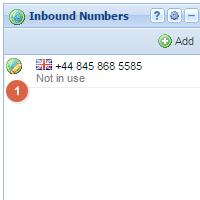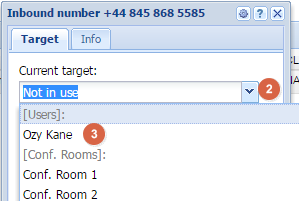 Your number will show up in the Inbound Numbers column. Click on the globe icon on the left to set the target as your username.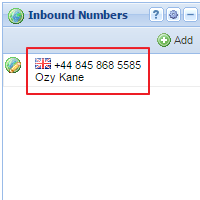 Go back to your account by clicking on the My Account button on the top right. Your account panel should now look like this: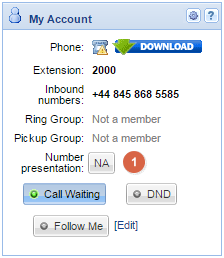 Click on the Number presentation button (label 1) and select your number to show as the caller ID when making calls with VoIP phone service. If you choose none, your number will be hidden and show up as an anonymous call to others. 
Download and run the softphone to make calls from your computer
The final step to getting set up with virtual phone service is to install the softphone application to be able to make and receive calls. In the same 'My account' panel, click the download button and select your operating system from the pop-up.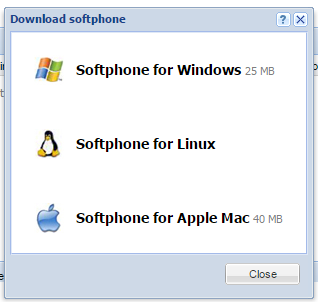 During installation, you should select the auto-start option so that the application will be running at all times. Naturally, you will not be able to make or receive calls on the computer if the application is not open.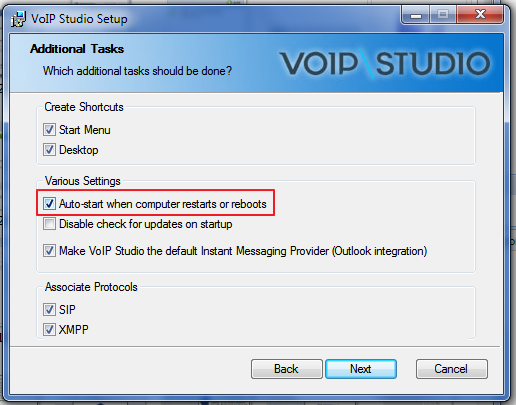 When the application runs for the first time, it will ask for your username and password. You will be able to make calls after you have given your credentials.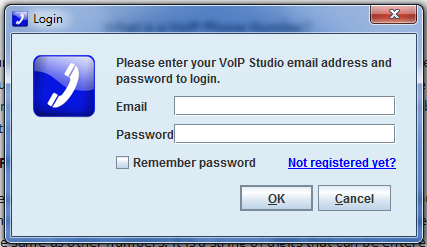 Within the application, you can use the Numpad to dial numbers directly (label 1) or add your contacts. You can also set your presence information (label 2) so that callers will know if you are busy or available.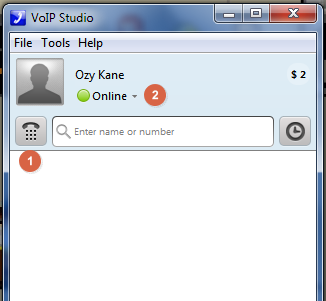 Back on the website, your account panel should now look like this after completing setup: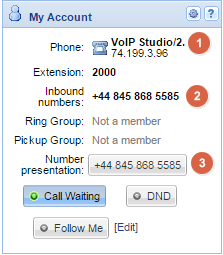 Under Phone (label 1), you will see that your softphone is now registered to make calls. Under Inbound numbers (label 2), your new VoIP number is displayed. And, finally, Number presentation (label 3) displays how your number shows up on the other party's device's caller ID. 
As you can see, getting a small business VoIP number and making calls is a very quick process and takes no more than three steps. Get started with our VoIP phone service today!