When managing a call center or customer service center, improving productivity is key to providing quality service. Most employees who work on the phone report that they are too often faced with unnecessary, difficult or tedious tasks. They complain about how the management of which affects their ability to serve their customers well: organizing customer data, tracking interactions, prioritizing, etc. It has a direct impact on the productivity of the sales team and is detrimental to customer satisfaction.
Companies of all kinds have already detected this problem and are focusing on finding technologies to solve it.
A good solution is to have a help desk in your communications system to help customer service teams organize communication with customers and other departments.
What is a help desk?
A help desk is a software that helps customer service teams receive, manage, organize, automate, respond to and report on customer questions or problems. Typically, they include a support ticket generation system, an inbox, a routing or assignment system for managers, and a reporting dashboard.
Characteristics of a help desk
You must be clear about what needs you are looking for when choosing your help desk to make the right decision. Your communications system must have a series of technical requirements for the solution to function correctly.
Multichannel Support
Your customers may contact you through different means, either by phone, support tickets, email, live chat, forms, and much more. Therefore, you must have a tool that offers omnichannel support, thus facilitating interaction with your customers from a single device.
Transversal management of customer queries
A help desk solution manages everything from the entry of a customer's query or problem to its evaluation, response, and resolution. Therefore, your ticketing system must be accessible by the right person to deal with the incident, regardless of the department. In addition, it must allow you to track the ticket's status.
Self-management capability
Providing a quick response to customers is essential to have a repository of resources so that any technician has access to the information needed to solve the problem without referring the incident to a colleague.
In addition, customers can open this resource center for customers to solve their problems autonomously without opening a support ticket.
Analysis and monitoring capabilities
It is well known that you need to be data-driven to improve decision-making and provide a good user experience. Having tools that facilitate data collection and analysis will significantly
enhance the productivity monitoring of your support team. Therefore, will allow you to improve your customer service.
Automation and integrations
Incorporating tools that facilitate integrations and automation into your communications system allows you to customize your team's work environment. In addition, it facilitates collaboration between people.
Provide your support agents with help desk tools that can be integrated, allowing them to automate ticket management, improve internal collaboration, and access customer data to streamline their service.
How they use the help desk in call centers
As you know, a call center uses the telephone channel as the primary means of communication to inform, sell, support, and assist customers. A call center can receive a large volume of calls, and it is essential to have a system that allows each call to be routed to the appropriate person in charge, to provide immediate and timely information, and to track the status of the call.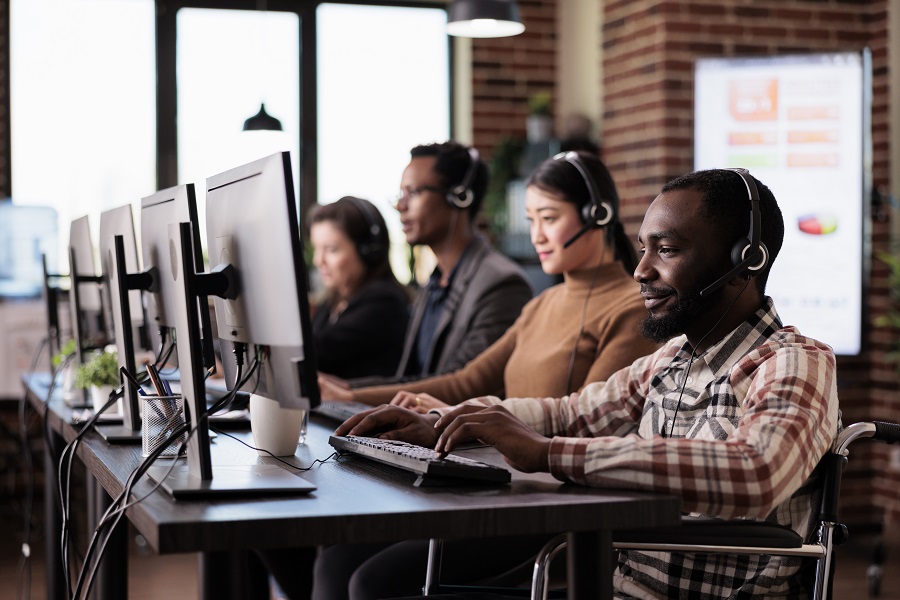 It is in this process that a help desk can take on particular relevance:
Help desk facilitates the automation of workflows and supports ticket assignments.
It simplifies the tracking of incoming tickets by tagging them.
Enables ticket scalability to assign them to the right person.
Improves work cooperativity, providing information on the status of tickets at all times.
It speeds up customer service, improving user satisfaction.
Importance of having a help desk
It is vital to have a call management application that allows integration with your help desk and can manage your calls automatically. This way, you will help both your support team and your customers:
How a help desk helps your support team
Managing and organizing customer data
Controlling service history
Tracking your customer interactions
Establishing service priorities
Optimizing query resolution time
How a help desk helps your customers
Extending the number of people who can provide support
Providing up-to-date information
Enabling 24/7 support
Preventing the customer from having to repeat the same information
Improving the customer experience
What is Zoho Desk
Zoho Desk is a CRM for customer service or helps desk teams. Zoho Desk allows you to manage tickets, emails, SMS, chats, and phone calls, all within the same omnichannel platform.
In this post, we will see how Zoho Desk works and explain how we can easily integrate it with VoIPstudio.
Advantages of Zoho Desk for a help desk
Zoho Desk is a cloud-based help desk software system designed to help businesses of all sizes manage their customer service.
Its main components include:
Customer support ticket generation
Help desk portal
Contract management
Report creation
With Zoho Desk, you will see how your agents' productivity increases and your customers will appreciate having a direct follow-up of their queries. It is customizable and very easy to configure, and will allow your company to enjoy the benefits offered by its features:
Increase productivity
You can establish your own assignment rules to assign the ticket agilely to the corresponding responsible, who will attend it to as soon as possible.
Automate routine tasks
Use macros, workflows, and templates to execute tasks and notify stakeholders on time.
Improve self-service
Set up a multilingual help center, and enrich it with a knowledge base, such as help articles, FAQs, customer community, and specialized forums.
Collect real-time information
You can create predefined reports or customize reports with the metrics you need. You will have access to real-time data from the Zoho Desk dashboard.
Track customer satisfaction
Measure customer satisfaction after each interaction and improve their experience, and be able to evaluate your agents' performance.
Responsive version
With the Zoho Desk mobile app, you can track tickets to evaluate the quality and agility of the assistance offered by your company.
Advantages of VoIPstudio for help desk
In VoIPstudio, we can integrate Zoho Desk with our platform.
This compatibility provides bi-directional synchronization and click-to-call functionality to call straight from CRM. In addition, you can record all activity automatically and increase the efficiency of your support team.
Let's see below the advantages of integrating Zoho with your VoIPstudio platform.
Easy and fast onboarding
If your company does not have telephony service or the current service does not meet your expectations, you can try VoIPstudio and Zoho integration without obligation. We have a fully functional 30-day free trial.
During the free trial, we offer a new number so that customers can configure the PBX and test the integration without interfering with the regular operation of the business.
Once configured, we recommend forwarding the company's head-end number to the temporary number. This way, calls can be received and made with the company number. You can test this functionality during the 30-day trial period. But if you need some more time, don't hesitate to get in touch with our customer support team.
If the VoIPstudio service meets your expectations, we recommend porting the phone number from the current operator to VoIPstudio. You can check the rates of our VoIP phone numbers here.
Improve your customer service
In a straightforward way, we can add a welcome voiceover so that people who contact you know where they have called. It gives a professional image to your brand and can save time for your agents by preventing wrong calls.
Example: "Thank you for calling VoIPstudio."
If you have different departments, you can configure the telephony so the user can select the department they want to contact. It will save time for receptionists, and you can forward the call to the most optimal resource.
Example: "Dial 1 for sales or 2 for support".
If you don't have 24×7 phone support, you can set up an automatic locution. So that, outside these hours, you can be contacted by other means.
Example. "Our phone support hours are Monday to Friday from 8:00 am to 6:00 pm. If you have an incident, please contact us at suipport@voipstudio.com".
Scalable platform
Whether your company has one agent or 1,000, VoIPstudio adapts to the size of your team. The cost per agent is only $4,99 per month and can be adjusted month to month so that the prices go according to the needs of the company or, even, so that they can be adjusted to specific campaigns.
Collaboration tool
The VoIPstudio softphone is not only for making and receiving calls. It is also a powerful collaboration tool. It provides internal messaging, conference rooms, file sharing, and screen sharing.
Supports teleworking and use from mobile devices.
Just as Zoho has a smartphone app, VoIPstudio also has an app for your smartphone. This way, you can use telephony from anywhere and at any time.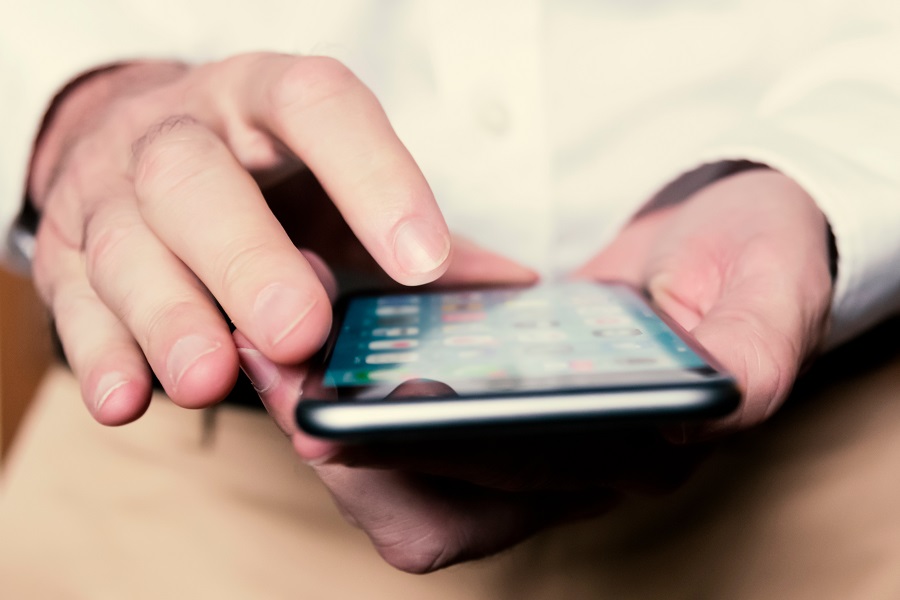 It enables agents to work more conveniently from any location
It also allows the company to have agents in different geographical areas without complications. All that is required is a stable Internet connection.
Intrusion functionality and supervisor console
The intrusion functionality is useful when training new agents, performing assistance, or performing quality control checks. This functionality allows supervisors to enter agent conversations in stealth mode. But if necessary, they can switch to "whisper" or three-way conferencing.
Supervisors or managers can also monitor active calls in the call center and individual agents via the reception console and call center barometer.
Unlimited call recording with cloud storage
Call recording is a necessary functionality in many call centres for quality issues and resolving incidents. VoIPstudio offers you unlimited storage of system recordings. In addition, with Zoho integration, these recordings will automatically appear in the corresponding customer activity.
Reporting
From the VoIPstudio control panel, you have multiple widgets for service monitoring, Call Center statistics, and a dedicated section for reports.
No contract or permanence
As there is no contract or permanence, the customer can switch to another operator at any time or cancel the service.
VoIPstudio integration for a help desk
To get started with VoIPstudio integration with Zoho Desk, you can download the VoIPstudio app for Zoho from the Zoho marketplace.
This app is generic for Zoho products: Zoho CRM, Zoho One, Zoho Recruit, Zoho Mail, and Zoho Desk, among others.
Note: you should already know that Zoho has developed a CRM for small businesses, Zoho Bigin, which will improve their business communications. In addition, it also has integration with VoIPstudio.
If you use Zoho Desk, you can also download the specific app from the Zoho Desk marketplace.
The difference between one and the other is that, when creating a ticket with the general app from a phone call, it will ask us which Zoho instance to do it with (Zoho CRM, Zoho Desk…). While if we use the specific app, we save this intermediate step.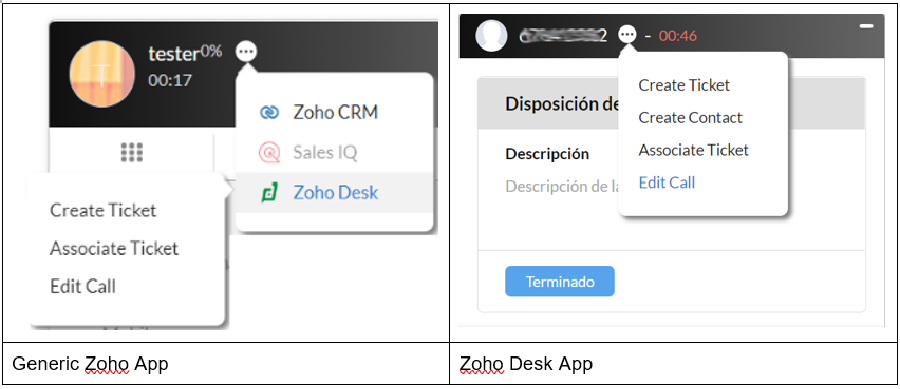 This difference may seem insignificant, but suppose that one of your customer service agents receives 30 calls per day. That's 150 clicks per week, 600 clicks per month, or 27,000 clicks per year.
Using the app
To make and receive calls, you only need to activate the integration and have the VoIPstudio Softphone or IP phone active with your user.
You can make calls with a single click, view active calls within Zoho and associate the activity to a new or existing contact.
In addition, you can also manage the call from Zoho or the VoIPstudio app.
Check out how to make and receive calls with VoIP for Zoho CRM in the following video:
Steps of VoIPstudio integration with Zoho
The implementation of the integration between Zoho and VoIPstudio is very simple.
You have to activate the integration from the VoIPstudio panel and send invitations to telephony employees.
They will receive the invitation by email. They have to click on the link to activate the integration with their Zoho user.
If the user does not receive the email or has any problem with this, a notification appears in the control panel VoIPstudio so they can activate this integration.
You can consult our manual by clicking on this link for more details.
Or, you can check the video tutorial:
Contact our support department if you need help integrating your Zoho CRM with VoIPstudio. They will solve your doubts.