Billing
Allows the management of Billing Details for Invoicing, Payment Methods and an overview of future bills.

Figure 10.1 Billing panel.
Billing Profile contains the details used on invoices and contact for all payment notifications.
Allows the setup of either credit and debit card payment methods and details regarding Business accounts.
Click to view all future Bills.
Billing Profile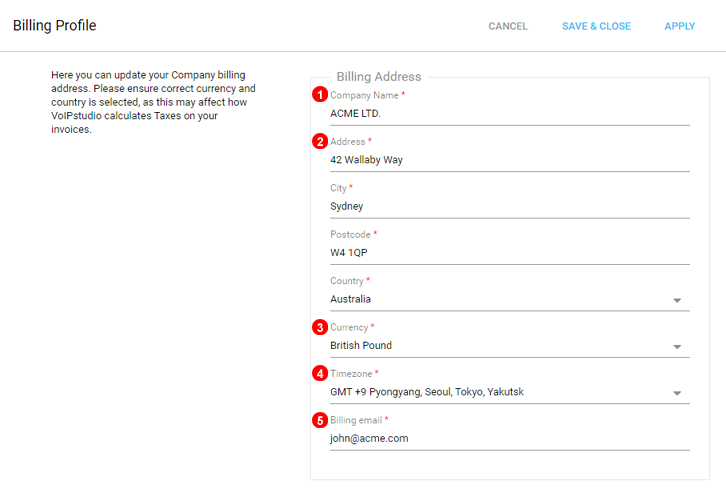 Figure 10.2 Billing Profile panel.
Fill in the billing Profile used on Invoicing.
Enter Name of Company.
Enter Billing Adress.
Select Preferred Currency.
Enter Account Timezone.
Enter email address used for all billing related notification.
Submit to save changes.
Next Bill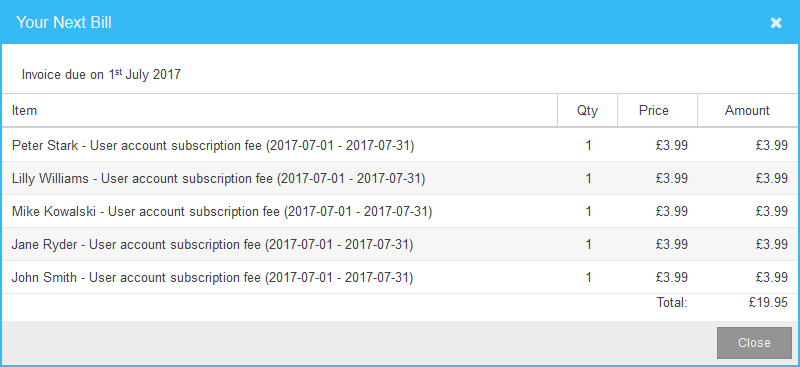 Figure 10.3 Billing Next Bill panel.
Payment Methods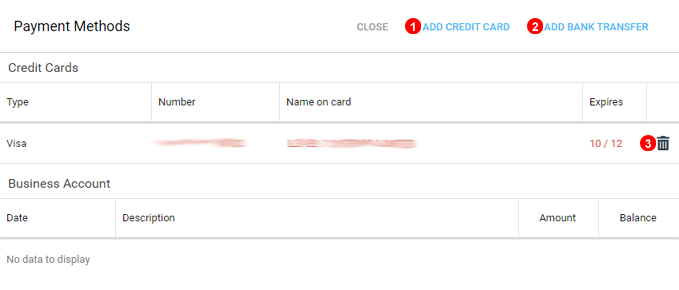 Figure 10.4 Billing Methods panel.
Add Business Funds - Bank Transfer
Business funds can be added by Bank transfer.
Click Add Bank Transfer from Payment Methods section.
Select amount you would like to deposit towards your Business Account.
Click Next.
Bank Transfer Instructions window will open
There is a Referencenumber you will need to detail into bank transfer in order to allocate funds to the business account.
Bank Account details are displayed.
Bank transfers usually take 2-3 business days to process. However in some cases it may take up to 7 days. Once funds are allocated to your Business account you should be able to use them to: Add Call Credit, Pay monthly fees or purchase items from the store.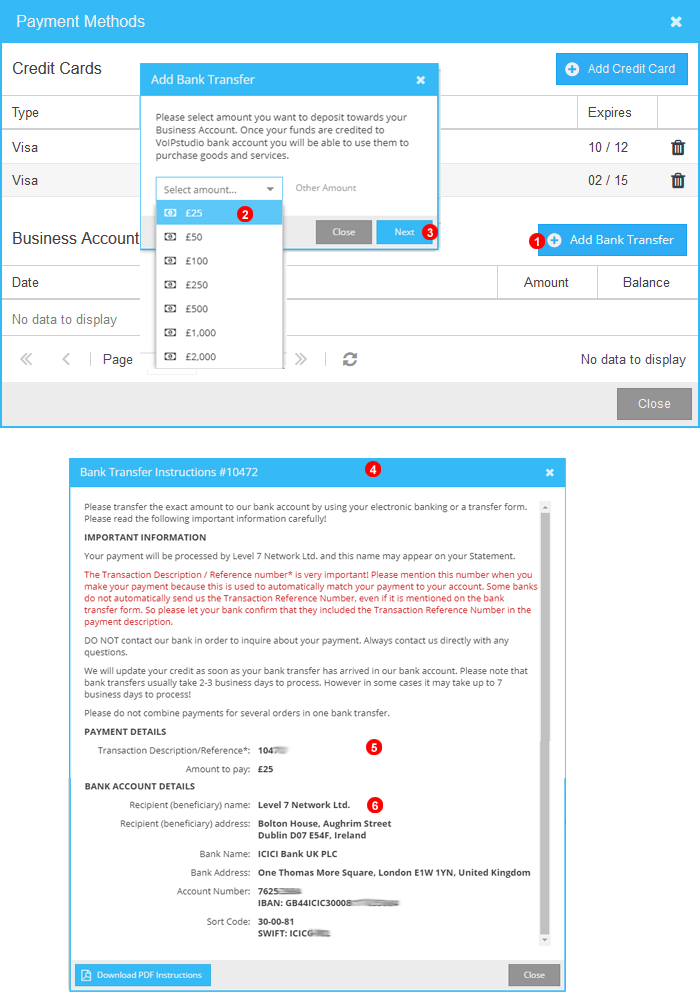 Figure 10.5 Billing Add Funds by Bank transfer.