Settings - Conferences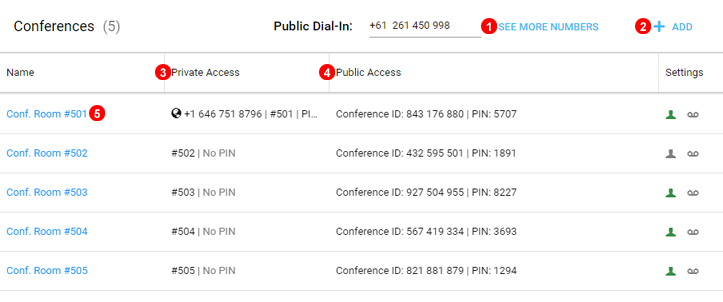 Figure 7.1 Conferences panel.
Here you can add conference room or view and edit their settings.
Add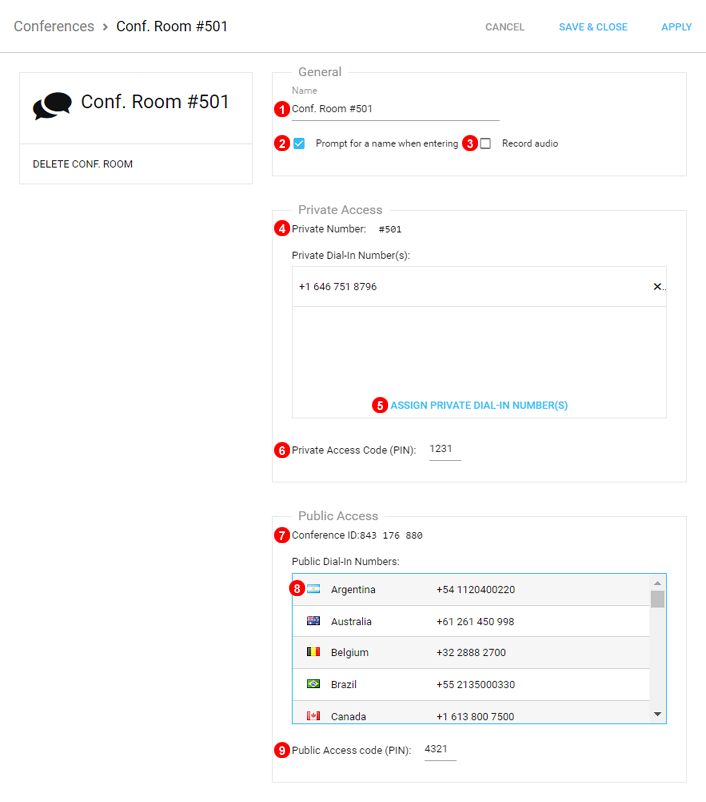 Figure 7.2 Conference window.
To add conference room click button shown as (1) in Figure 7.1 above and follow steps below:
Select telephone numbers assigned to the conference room.
Optionally enter PIN number required to enter the room.
Select this checkbox if guests should be asked to record their name when joining the conference.
Select to record calls for this conference room. A single recording will be generated starting from first participant joining and ending when last one leaves. This will display to admins only and can be found under History --> Call Recordings as from: Conference Members and to: Conference Room #50X
Click Submit button to save settings.
Edit
To edit conference room click button shown as (2) in Figure 7.1 above.