Hardware Configuration - Manual Configuration - Panasonic¶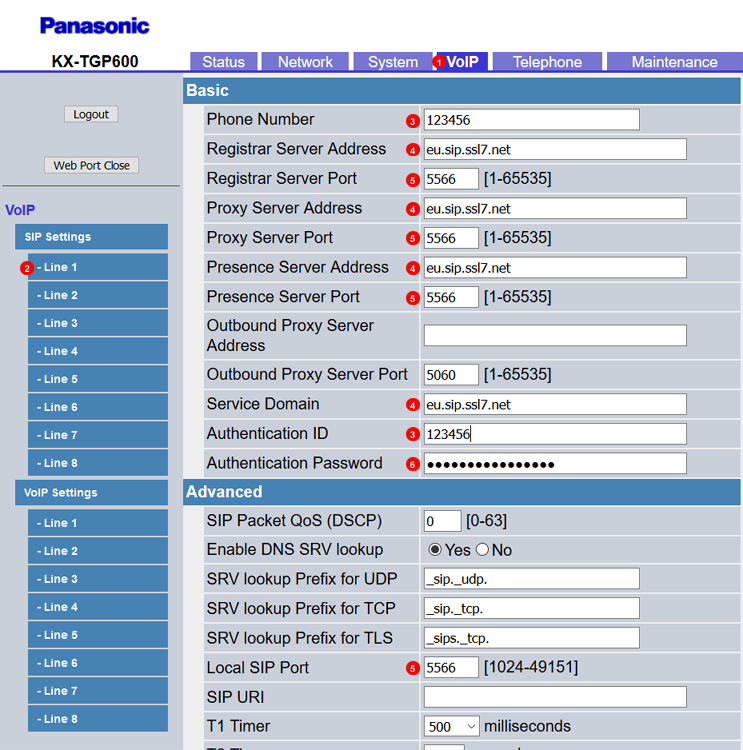 Figure %IMG_PHONES_Panasonic_CONF% Panasonic KX-TPA65
Manual Configuration of Panasonic KX-TPA65
Select VoIP.
Select Desired Line for Example Line one.
Enter your SIP username into fields Marked (3).
Enter your SIP domain into fields Marked (4).
Change the SIP Port in All field marked (5) to 5566
Enter your SIP password into field (6).
Then Proceed to Save the Configuration at the bottom of the page.