Settings - Call Me Back Widget¶
A simple widget that allows customers to receive calls on their number directly from your VoIPStudio number, connecting them to a Queue, an IVR or even directly to a user.
The following steps show how to set and configure the widget for your site.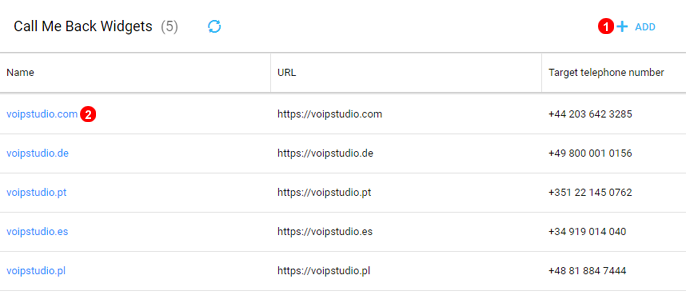 Figure 6.1 Call Me Back Widget.
Click to add a new website configuration.
Click to Edit and retrieve Code to Embed in your Website.
Call Me Back Add¶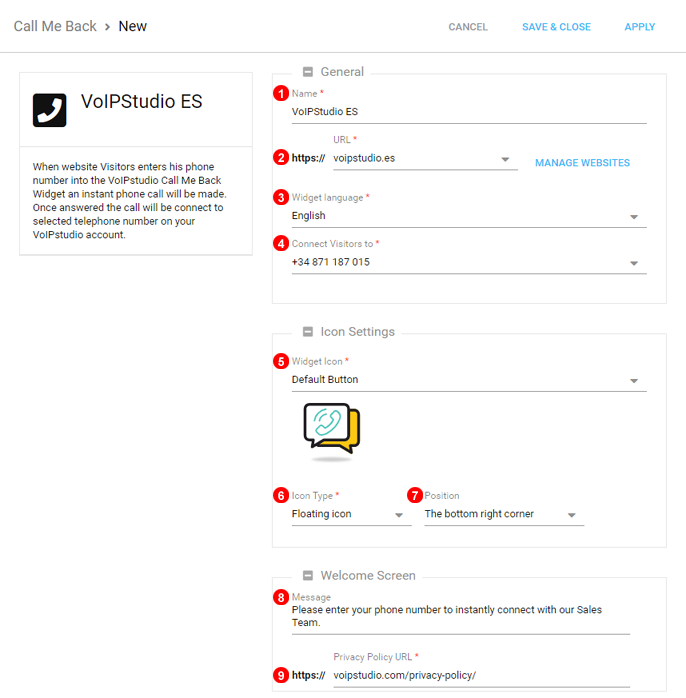 Figure 6.2 Call Me Back Widget Setup.
Enter unique name.
Enter URL what you wish to have the widget display.
Select Required Language
Select what number calls should connect to.
Select Icon design.
Select Embedded or Floating Icon.
Select Position of Icon if using Floating Icon.
Type what message will be displayed when visitor clicks on the Widget.
Link to Privacy Policy can be added to Call Me Back to ensure regulation adherence.
Call Me Back Calling Settings¶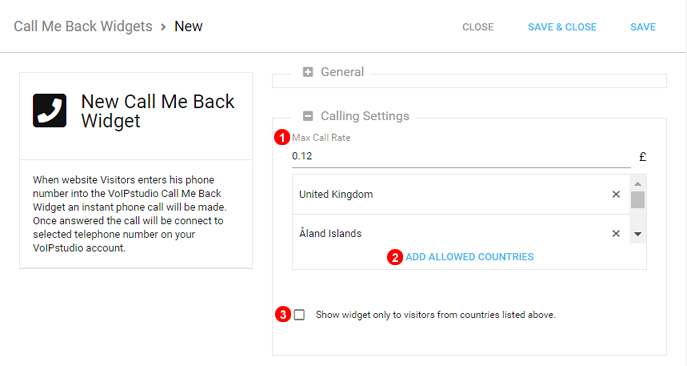 Figure 6.3 Call Me Back Widget Call Settings.
Since Call Me Back counts as an outgoing call some restrictions can be put into place to ensure proper fuction.
Set the Maximum acceptable Rate determined by the Visitor Telephone Number.
Select what country codes will be accepted determinted by the Number entered by Visitors.
Enable this setting If only certain countries need to be targeted or allowed to use Call Me Back.
Call Me Back Code¶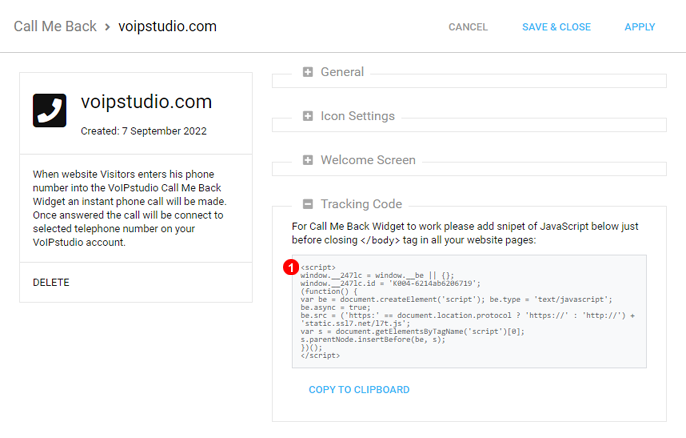 Figure 6.4 Call Me Back Widget Code.
Use the following code to add the Call Me Back Widget to your website.