Hardware Configuration - Factory Reset - Polycom¶
Factory Reset for Polycom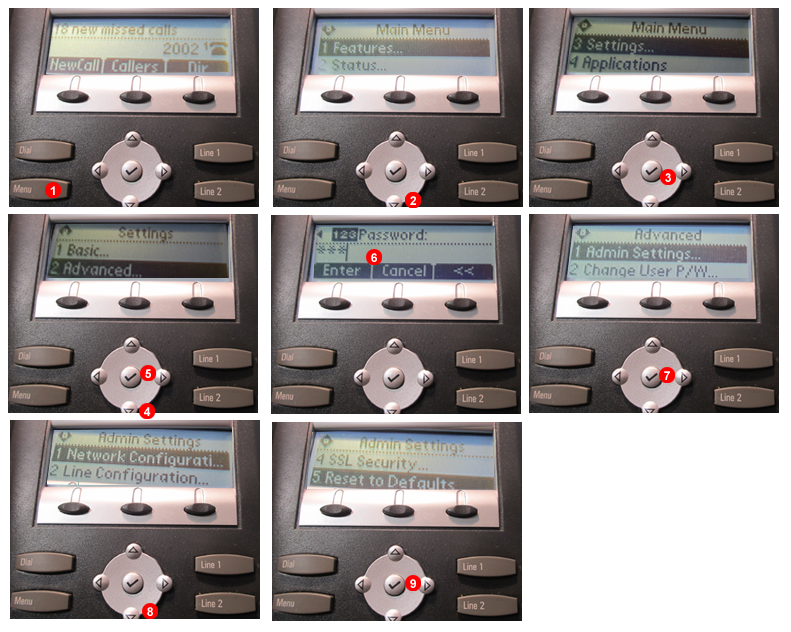 Figure 9.1 Polycom - Factory Reset
Please press Menu.
Scroll down to Settings.
Press ok.
Scroll down to Advanced.
Press ok.
Insert standard password 456.
Press ok for Admin Settings.
Scroll down to Factory Default.
Press ok.
VVX400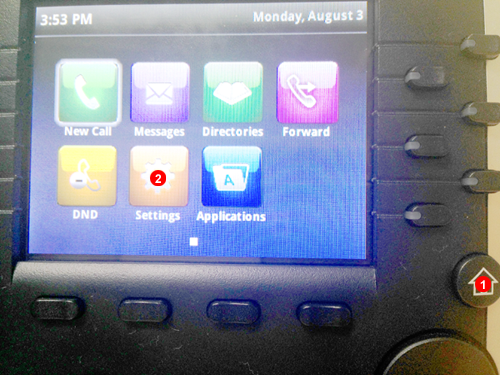 Figure 9.2 Polycom VVX400 - Factory Reset
Select Home.
Select Settings.
Select number 2
Enter Admin Password.
Select Admin Settings 1
Select redefine to Standard 5
Select Reset to Factory 5
The phone will clean all settings and restart.