Integrations - Zoho CRM
In this chapter you will learn how to integrate Zoho CRM with VoIPstudio.
Configuration
If you do not have account with Zoho yet please create one at https://www.zoho.com/crm/
Go to Zoho CRM marketplace and find VoIPstudio: https://crm.zoho.com/crm/org20066291784/settings/telephony/marketplace
Enable integration as per picture below.
After having Zoho telephony enabled, log in to VoIPstudio account and from Administration Dashboard navigate to Integrations (point 1) and click button Enable Zoho Integration as per point 2 of below picture.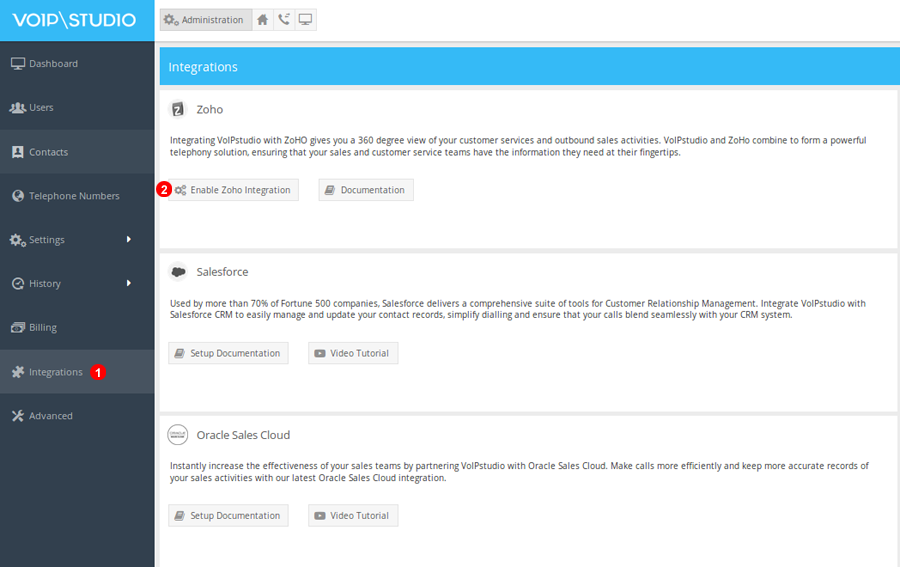 Figure 10.1 Enabling Zoho integration.
Select users you want to invite to connect Zoho as per point 1 of below picture and click Send Invitation as per point 2. You will also see current status of the invite in Zoho invitations grid.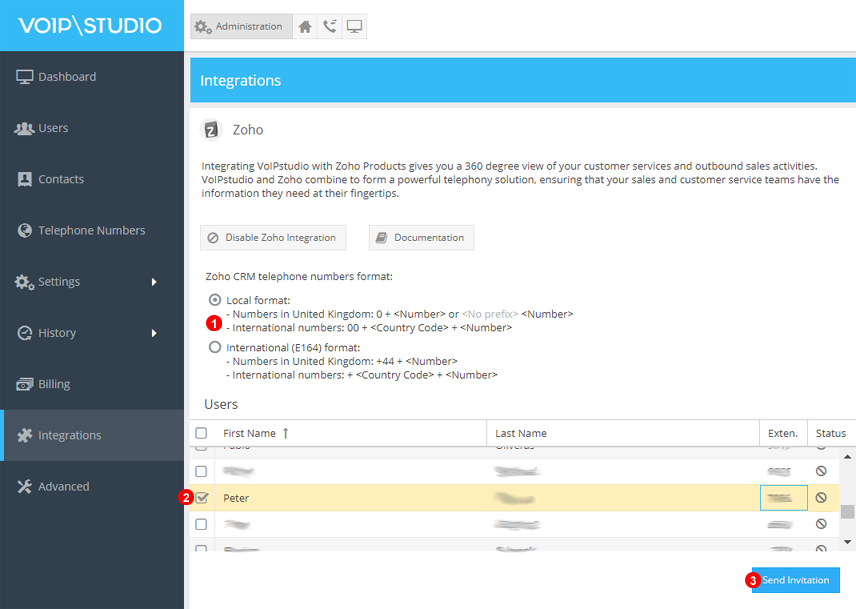 Figure 10.2 Sending invitation to selected users.
You should receive an email with an invitation link. You could also click Connect with Zoho from Notifications Bar on the top of VoIPstudio as per point 1 of picture below.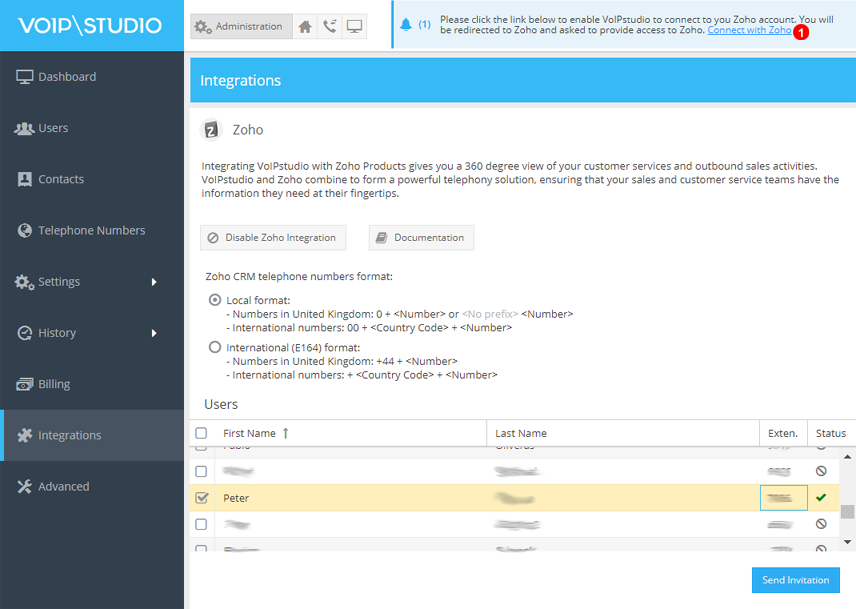 Figure 10.3 Notification bar link to connect Zoho CRM.
When you click the link from the email or from Notifications Bar you will be redirected to Zoho login page.
Please log in to Zoho CRM with your credentials.
Click accept to enable Phone Bridge as per picture below.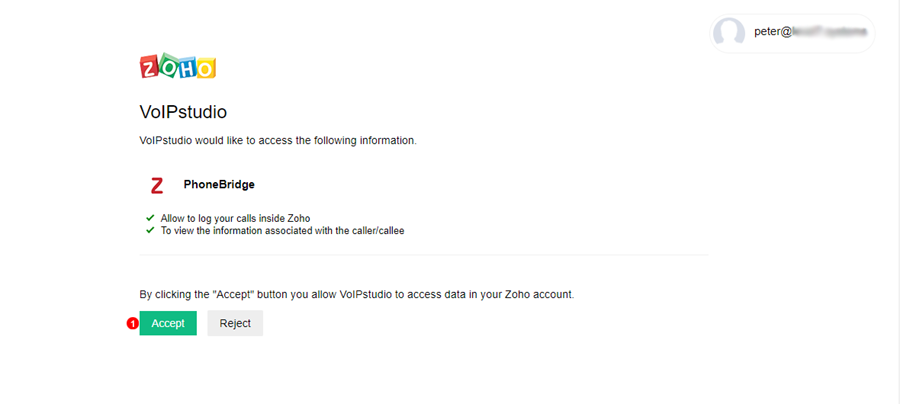 Figure 10.4 Enabling Phone Bridge.
You will be redirected to your VoIPstudio account and after successful authorization you should see pop up as below.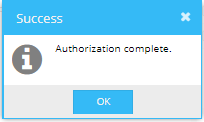 Figure 10.5 Successful authorization.
After authorization Status for the user should change to confirmed as on the screen shot below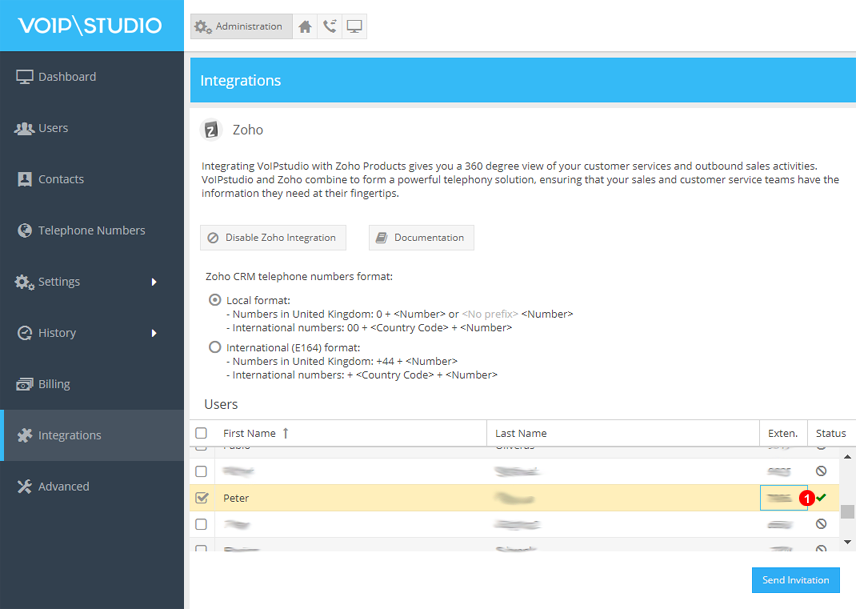 Figure 10.6 Status confirmed.
Supported features
Click to call - just click the number as per point 1 of below screen-shot and our softphone will start ringing with Click2Call invite. When you answer the call on our soft-phone, it will just start ringing the number selected from Zoho CRM.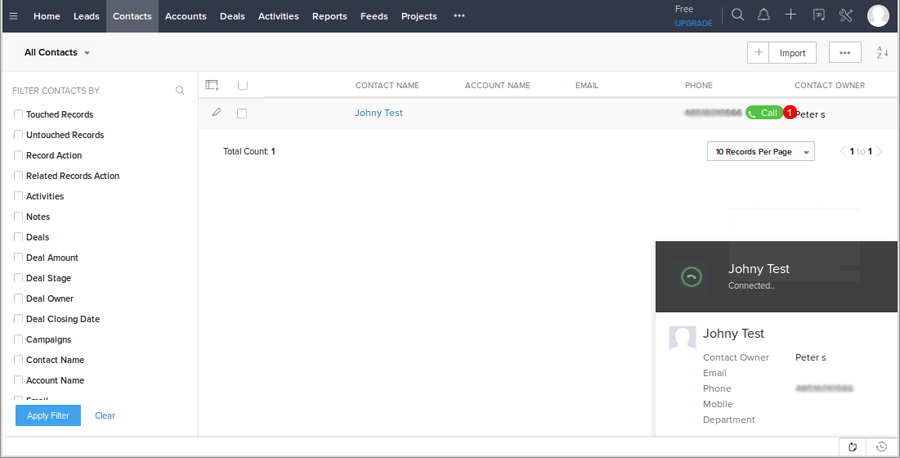 Figure 10.7 Click to call.
Call terminate(1), send DTMF tones(2), call on-hold(3) and call mute(4) from Zoho CRM as per points from picture below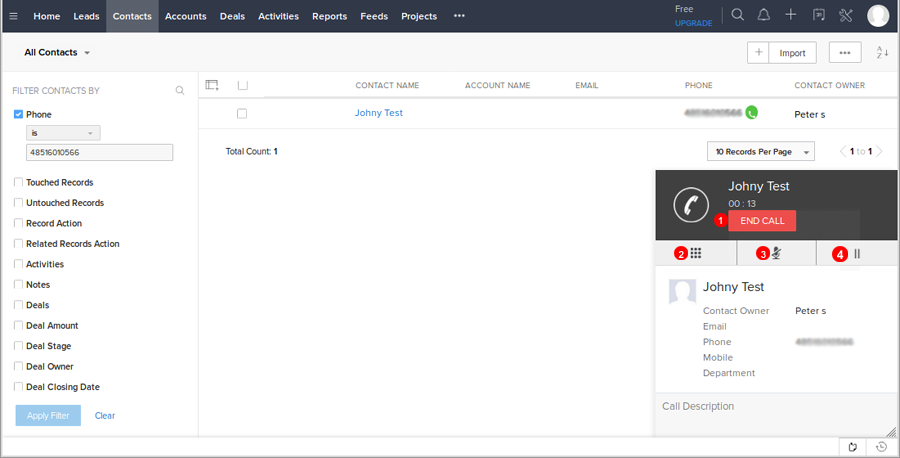 Figure 10.8 Call handling.
Call control support with our Desktop Softphone. As is it shown in the picture below you could Send DTMF(1), Mute(2), Transfer(3), Hold(4) or End(5)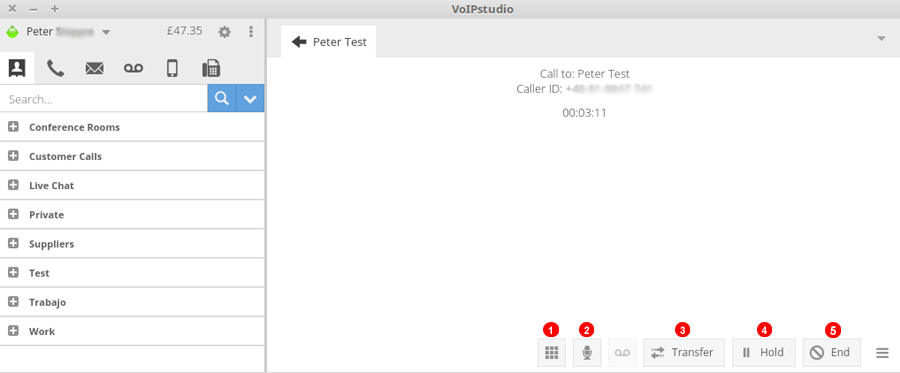 Figure 10.9 Call control with VoIPstudio's soft-phone.
Call history. All incoming/outgoing calls are visible and logged in Zoho CRM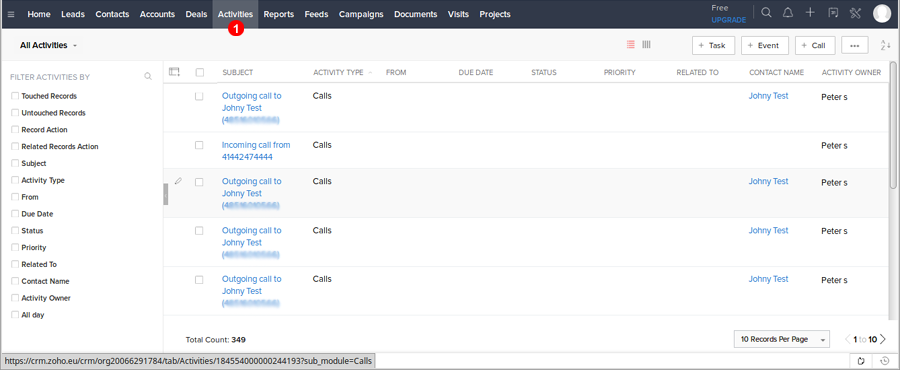 Figure 10.10 Call history.
Adding and editing contacts from incoming calls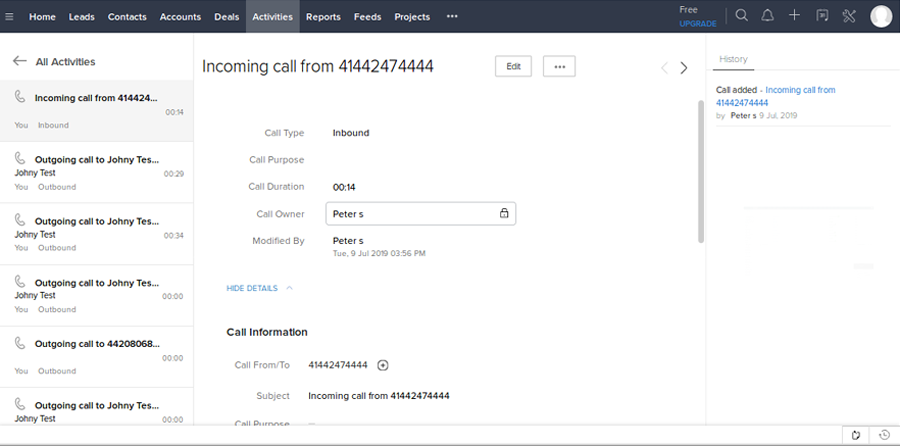 Figure 10.11 Adding and editing contacts from incoming calls.